5 Secrets of a $450 Million Sales Shark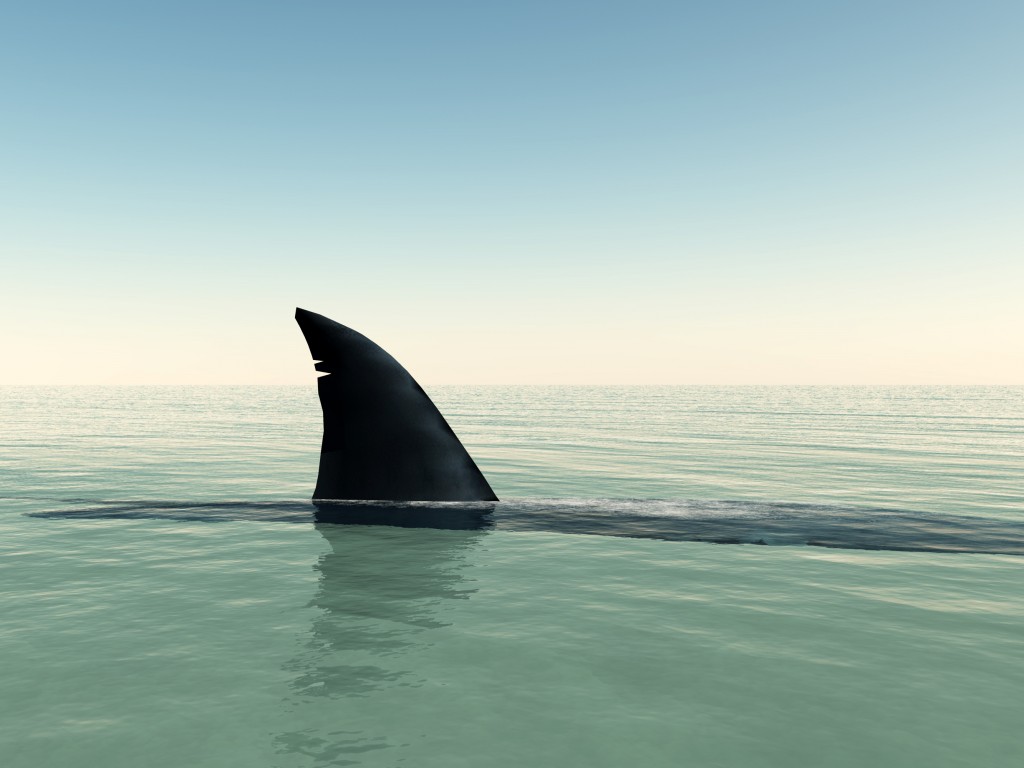 One night in 2010, after consuming too much caffeine late in the day, I set about reading The Wolf of Wall Street, Jordan Belfort's autobiography that eventually became a smash Hollywood hit. In just three hours I raced through that book full of gripping stories and bad decisions. There was plenty to learn from that book, if you were willing to extract it between the episodes of slimy behavior. I had never read a business book like that before and never thought I'd read another story that fascinating, until this one…
I have to admit that I've never watched Shark Tank. Sorry. Jeff Schneider, our COO at Early To Rise, is a big fan. As is Dan Kennedy, a mentor of mine that thinks Shark Tank and The Apprentice are mandatory viewing for entrepreneurs. But I've never been a TV guy, I prefer to learn from books. That's why I grabbed a copy of Act Now: How I Turn Ideas into Million Dollar Products, by Kevin Harrington, and let me tell you, it's a fantastic, fun, fast, and profitable read, even if you never have plans to sell on television or even from the stage. It's a lesson in taking fast action, in overcoming obstacles, of perseverance, of marketing magic and of the American Dream come true for a man that couldn't deserve it more.
Act Now is as exciting as The Wolf of Wall Street, but it's about a man with morals and integrity, a man that takes a good idea and turns it into a bigger and better idea, legally, morally, and ethically. It's about a man you root for as he fights underhanded business partners, foreign bureaucrats, and intervention from his own government.
Kevin Harrington is a master storyteller, and his rise from 15-year old appliance salesman (where he was outselling guys twenty years his senior) to the Inventor of the Infomercial is a must-read.
Born and raised in Cincinnati, Kevin was a natural at selling face-to-face. He started multiple businesses in high school, dropped out of college to pursue a big opportunity, and was one of those insightful geniuses that managed to connect the dots and create a brand new future in his industry (much like Steve Jobs). Perhaps that's why one of his favorite quotes is:
"Whatever you vividly imagine, ardently desire, sincerely believe, and enthusiastically act upon must inevitably come to pass." – Paul Meyer
Along the way he overcame massive obstacles, shady business partners that engaged in backroom deals that tried to cut him out of his own business, and battles with bankruptcy.
Act Now is also a lesson in perseverance. Today we see only Kevin Harrington, the multi-multi-multi-millionaire (who according to CelebrityNetWorth.com has a fortune of $450 million). But what you might not know is how hard he worked to get there, the risks he took, both financially and creatively, and the battles he had to fight against ex-wife, bankruptcy courts, takeover bids, and foreign red-tape (imagine trying to simultaneously open up a business in 15 different European countries … all while running a $100 million company back in America).
I read this book in anticipation of hearing Kevin speak at our event in Costa Mesa (www.OnlineInfoBlueprintWorkshop.com). While I was already impressed with the credentials in his bio, this book left me shaking my head in amazement at the lengths Kevin will go when chasing a great idea. Oh, and the stories he tells, from discovering and researching the best offer for the Flying Fishing Lure to the headaches and obstacles that he had to overcome when delivering his first hit product, The Great Wok of China (What would you do if thousands of woks showed up from China covered in rust? Kevin's solution was brilliant…).
The Flying Fishing Lure sold over 200 million units, and Kevin paid the inventor, Alex Langer, $1 per unit sold. That put Alex and his family on Easy Street for life. Kevin also made famous pitchmen like Arnold Morris (Ginsu Knives), Billy Mays (RIP), and Tony Little. All told, Kevin's been behind billions of dollars of revenue in the American Economy, and he almost single-handedly created a new industry (infomercials). Kevin referred to what he did as 'Sellavision', and never did figure out who came up with the term, Infomercial.
Through it all, Kevin remained an honorable businessman, true to his word, always adding value, and sometimes even getting burned by the trust he put in others who were not always as ethical. Kevin is to the Legend of the American Dream as Jordan Belfort is to the Legend of a Rise and Fall Scarface-like story.
Kevin has gone through so many trials and tribulations so that we don't have to make the same mistakes. Here are just a couple of his top tips for success:
1. If you plan to build a big business with another person, spend the time – and the legal fees – to work out every detail of the agreement. And never enter an important deal without spelling out an exit strategy that lets either of you terminate the arrangement and lays out the terms of the split.
2. When you have a deal that's not just good for you but good for the other person as well – never let the door close on it.
3. "No" doesn't necessarily mean "never". Sometimes it means, "You haven't offered me something irresistible. You haven't offered me something I can't afford to turn down."
4. Don't sell the product – sell the story.
5. Nothing compares to getting enthusiastic real people praising the product for you.
Kevin even teaches you how to use a single phone call to get a 2-hour meeting with Donald Trump. It's a secret you can use for getting your foot in the door everywhere. Hollywood should be knocking on Kevin's door to make a movie about his life, in my opinion.
"You have to commit to doing it right." – Kevin Harrington
Well said, and well done. Thank you Kevin.
[
Ed Note:
 Craig Ballantyne is the editor of Early to Rise (
Join him on Facebook here
) and the author of FIM, a complete blueprint to helping you take control of your financial future with research of proven methods in your career, in your business and in your personal life. He has created a unique system to show gratitude and appreciation to stay on track for these goals each and every day. 
Click here to follow the exact 5-minute system you can use to improve your life
.]
Get updates on living the good life delivered to your inbox.