5 Questions to Help You Make Money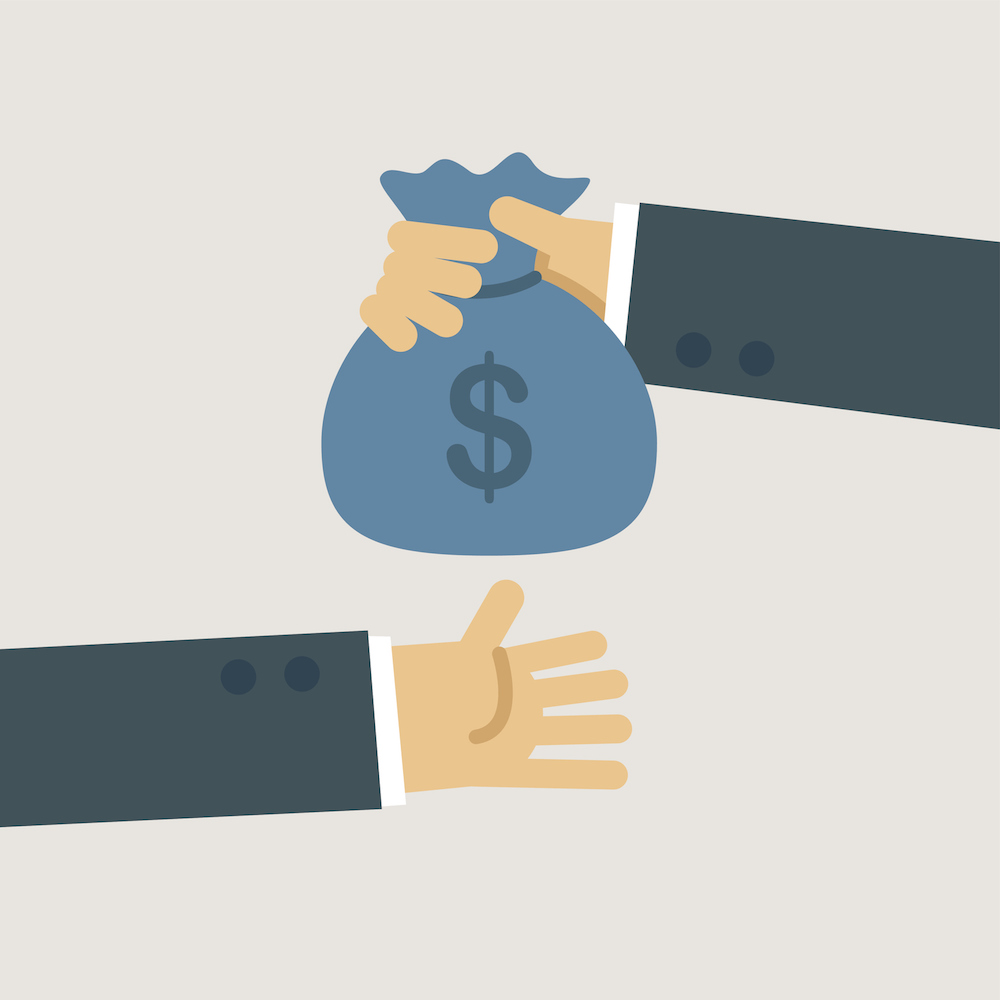 The biggest obstacle for most of my million-dollar clients is distraction (aka "shiny object syndrome"). When you are distracted, you lose focus. When you lose focus, you go off on costly and dangerous detours when you should be racing ahead on the fast track to success.
A few years ago, while preparing for the Empire Mastermind coaching program that I ran with Bedros Keuilian, I was reminded about the simplicity of making money, and how creating something complicated can distract you and hold you back.
Our top success story from year one of the Empire program was my long-time friend and client, Vince Del Monte.
Vinny has been hell-bent on success for his entire life, and in the past, that was sometimes to his detriment. He'll be the first to admit that he is easily distracted with new opportunities and that his shotgun approach to business handcuffed his income at times. But with Bedros and I laying down the law for Vince and setting important boundaries, he's made us proud and recently had a $300,000 sales weekend at one of his quarterly events.
"What a corner we've turned in 12 months with Empire!" Vince said in an email. His big breakthrough came just before his wife Flavia gave birth to their third beautiful baby, Aubrianna (which came in the same week that both Flav and Vince treated themselves to brand new cars, too). Vinny is "Living Large," just like he promises in his book title of the same name.
"Thanks for getting me focused," Vince said to Bedros and me. "Your help has been a game-changer, and I'm now growing my team of coaches and high-ticket closers. We're going to hit 100 Mastermind members, and my goal for 2019 is $10 million, just like I declared at Craig's Perfect Life Workshop last year."
With his newfound focus, Vince uncovered multiple hidden profits centers in his business that didn't require him to chase shiny new objects. I want you to grab a pen and paper, and answer five questions so we can do the same for you, boosting your cash flow and making your life easier.
Some of these might seem remedial, but let's be honest; sometimes in life, in business, in fitness, and in our personal relationships, we stray from the basics, end up in trouble, and wonder how we slid down the slippery slope. Bear with me. I promise it'll be worth a good chunk of change to you to go through these five questions.
Question #1 — Do you have a clear, concise, and high-converting front end offer?
Question #2 — Do you have an OSS (Optimal Selling System, as my mentor Mark Ford says) for that offer?
Question #3 — If you are in start-up mode (i.e. under $1 million in revenue), do you spend 80% of your time selling? And remember, posting free content, making videos, and podcasting doesn't count as selling. Let's not confuse content marketing with selling.
Question #4 — Do you have joint venture partners sending you customers?

Question #5 — Have you analyzed your best sources of customers and created your ideal (most profitable) "customer avatar"?
If you have answered "no" to any of those questions, do not pass Go, do not collect $200, and do not do anything for the next 30 minutes except get away from your computer and fill in the blanks in your business so you can answer "yes" to each of these questions.
In the book, "Top of Mind," author John Hall gives us four more questions to help dive deeper into making that crucial customer connection.
Do my customers like and trust me?
If my customers have a significant problem, would they think of and contact me first?
Do I understand the real needs and pain points of my customers and prospects?
Am I delivering real value to my customers every day outside the products and services that I offer?
In Hall's book, you'll learn how to engage and position yourself in the minds of the people who matter most, so that whenever opportunity arises, they'll already be thinking of you.
When you focus on finding ways to add value to other strong, ambitious people—those who are looking to give and not get or gain for self—everything becomes easier. Too many people spend too much time in a state of self-absorption thinking about what they want, what they have to do, and not really being aware of or acknowledging other people. That's why they struggle to make an impact, have influence, or increase their income.
Let's run Vince's business through some of the first five questions as an example:

Question #1 — Does he have a clear, concise, and high-converting front end offer?
Yes, he does. It's the opportunity to sit-in on his Mastermind group. Yes, it's a high-ticket front-end offer that leads to an even higher-priced coaching program, but Vince is having no problems selling out his events. Why? It's because of the answer to this…
Question #2 — Does Vince have an OSS, and does he spend 80% of his time selling?
At the first Empire Mastermind meeting, I gave Vince one simple piece of advice that completely changed his business. "Vince," I said, "you need to be doing daily Instagram stories with a clear and concise call-to-action. Just do that and you'll fill those seats."
I knew this to be true because the same approach and a similar offer are working for my Perfect Life Workshop program. In 18 months on Instagram, I've gone from ZERO followers to over 21,000 fans, all while generating at least $750,000 in revenue (with over 70% of that being gross profit).
One of the things I love about Vince is that when he is given marching orders, he executes as fast and as well as any coaching client I've ever had. Not only did Vince start immediately (generating $18,000 in the next 7 days), he's become so good at the system that I'm learning from him every day. But he didn't stop there…
Question #3 — Does Vince have joint venture partners sending him customers, and has Vince figured out his best audience?
You bet he does (and has). Vince has been very narrow in working with his niche market, and that has made it easy for me to send him about six new Mastermind members in just a few months. Vince has put himself in a category of one and he dominates because he addressed the questions raised in John Hall's book—as well as the five questions I presented earlier in this article.
Everyone in his market knows, LOVES, and trusts Vince. He is top-of-mind when young, ambitious fitness entrepreneurs want to get coaching and start making money online. Vince has no competition. He's delivering value daily and selling clients consistently so that he can be making money simply.

Take a little time right now and see how you compare to Vince by answer the questions above. Find your focus and you'll also find hidden profits in your current business (or the way to turn a profit if you're just starting out).