Kale is terrible. What? It is.
You know it, I know it, we all know it.
And yet some of us still eat it. Why?
Because we've been brainwashed that kale is some all-magical superfood.
(Yes, even I get caught up in the nutrition hype from time to time.)
Bally says no to kale, and yes to strawberry smoothies. 
Now I'm not saying kale is unhealthy, but according to new research from The Telegraph newspaper in London, England, kale is overpriced and overhyped.So is Quinoa and Coconut Water.
Too many of these superfoods are priced out of your budget.
But the truth is you never have to buy quinoa, coconut water, kale, chia seeds, or cacao nibs ever again.
In fact, nutritionists say that you can even save money with a simple swap so that you can cut back on buying expensive blueberries…
Here some superfood swaps to help you save money and get healthy today: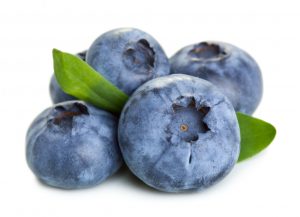 #1 – Swap Out Kale…
…for broccoli, cabbage, and Brussel Sprouts (roast them, top with olive oil and garlic, and these are my favorite side dish).
#2 – Swap Out Blueberries…
…for red apples or kiwi fruit for half the price.
#3 – Swap Out Coconut Water…
…for regular water, and save the sugar calories.
But do NOT swap out the following superfoods…
a) Avocados
According to nutritionist and author, Jennifer Sygo, avocados are the "real deal" when it comes to superfoods. Avocados contain large amounts of fiber, vitamin C and monounsaturated good fats helpful in controlling cholesterol and diabetes.
But you can also get healthy fats from salmon, mackerel, sardines, nuts, olives, and olive oil, too.
PS – Please read this warning about olive oil.
b) Sweet potatoes
Sweet potatoes contain more beta-carotene than kale, and are cheaper too.
When I'm working at the ETR office in Denver, I eat "The Ballantyne Salad" every day from Green Fine Salad on 16th street:
Spinach
Sweet potato
Cauliflower
Portabella mushrooms
Olives
Salmon
Olive oil
Then I finish lunch with an organic red delicious apple to satisfy my sweet tooth.
Oh, and I enjoy a refreshing peppermint tea to go with it to aid digestion – and fight off the salmon breath! 🙂
But wait, aren't potatoes bad if you want to lose weight?
Nope!
In fact, even white potatoes are fine for weight loss.
A new study from the American Journal of Clinical Nutrition found no risk of gaining weight from eating potatoes (although French Fries were bad for belly fat – sorry!).
But good old baked 'spuds' are a great source of vitamin C, potassium, and fiber (with the skin on, or as they say in England, 'the jacket').
So I hope this clears up some superfood and nutrition myths today.
These tips will save yo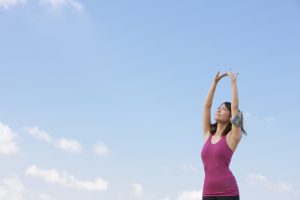 u money, ease some stress, and still help you lose weight, feel great, and have all day energy thanks to the right nutrition choices.
I'd be interested to hear your favorite salad recipes.
Drop me a note on Facebook here
The bottom line from today's message:
There are hundreds and hundreds of superfoods, and cheaper ones work just as well as the expensive superfoods promoted by Hollywood celebrities.
In fact, I'll be researching some superfoods down in Brazil this week between Olympic events.
Looking forward to sharing what I find …
…and telling you about the epic interval workout I plan on doing up Sugarloaf Mountain when we visit the famous statue of Christ the Redeemer.
Details soon!
Until then, stay strong and make the right nutrition decisions for your right life and goals – always.
Your coach,
Craig Ballantyne, CTT
Certified Turbulence Trainer
PS – Here's another good thing to do this week…
The best thing you can do is to make everyone else around you better. Grow them and you'll grow too. Get out of your comfort zone and connect with one new person every day. Take action and attract good people into your life. And put more effort into making the people in your life better.