3 Steps To Making Money Online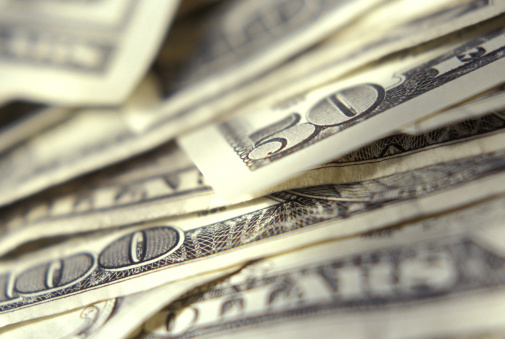 At our 1-Day MM in Vegas I taught the 3 most important steps for online success. Here they are, in order:
1) Sell
2) Get customers
3) Sell more (see below)
Preaching to our Mastermind Group on Friday
When preparing your plan to sell you must set process goals, not just outcome goals. There's a big difference.
Outcome goals are simply made up numbers, like when someone says they want to lose 20 pounds. That's a dream, and not something entirely in your control. What matters are the actions you can take, the ones that you can control that will get you closer to the dream. For fat loss, process goals include having a goal of going to the gym three times per week, of doing bulk cooking sessions every Sunday, and of finding 3 support partners to help you get through tough times.
For creating wealth, your process goals are getting up and working for at least 90 minutes per day in your magic time on your #1 priority in life. That is what matters. That is what you can control. Do this and you will get to the outcome goal dreams you have in life.
I then explained Process Goals in the context of the Sell, Get Customers, Sell More rules that I listed above. Here are the action steps (Process Goals) a beginner would need to hit:
1) Sell – Set a 30-Day Deadline
Find out where are your customers & who has them & how you can get them
Create your sales message – 21 day turnaround
Create your product in a weekend
2) Get customers – Use the 6 Weeks to Low-Priced-Launch Formula
Low price launch with affiliates – BUY your BUYERS (100% commission)
Identify #1 lead generation source and focus ONLY on it
Create your 3 best promo emails – study email copywriting – to give to affiliates
3) Sell More to Your New Customers – Use this 4-Week Follow-up System
List all of your customer's remaining problems
Find solutions & sell as an affiliate
Week 1 – Your stuff to new leads, sell new product to customers
Week 2 – Gap Week: Nutrition to workouts, workouts to nutrition
Week 3 – Complimentary competitor promo
Week 4 – Guaranteed best promo
Recruit these vendors as your affiliates
But never forget…
All the planning in the world is no good if you don't follow through. Take fast action. Get started.
Learn your lessons. Make the right changes. Adjust course as you go.
Focus on improving yourself and you'll improve your lot in life. Plan ahead to overcome obstacles.
Be proactive, not reactive.
Win your mornings, own your days, and control your life.
It's as easy as 1-2-3.
Always be selling,
Craig Ballantyne
I can teach you even more about selling, and so can my business partner Bedros. If you need our help, don't miss your next chance for personal coaching from us at our Denver 1-Day Mastermind (Friday, December 5th, the day before our ETR Toys for Tots Celebration).
Email Joan@keuilian.com to reserve your spot and Bedros and I will help you build a 6-figure sales machine.
PS – Here's what one of our coaching clients has done…
"When I got coaching from Bedros and Craig, starting in August of 2011, I had one information product which was generating under $50,000 per year. After working with Bedros, Craig and an incredible new support system my income skyrocketed to $288,000 in the first three months.
Surrounding myself with like-minded people and some of the world's most cutting-edge marketers and business strategists has propelled me and my business to heights that I never could have achieved alone. I have personally witnessed several other group members catapult their businesses far beyond what they thought possible. I honestly believe that joining this group has been the single biggest turning point in my business and has redefined what I believe I can accomplish.
I now have an entire line of products and coaching programs which will take me to the next level. After my first year in this program I have netted nearly $600,000 and will break the million dollar mark within eighteen months of joining. I could never thank Bedros and Craig for all that they have done for my business and life. I wholeheartedly recommend their coaching. It can change everything for you." – Dr. Mark Costes