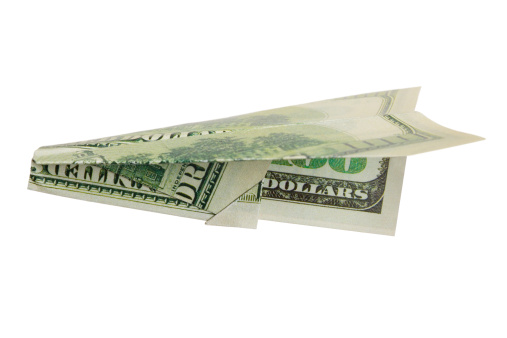 Matt Smith calls it a Blitz Week. Some other folks call it an Internal Launch.
This is something you MUST do before asking someone else to promote your product. This is the BIG lesson I gave to a $100K Mastermind member who was looking to have a short-notice launch on his unproven product.
My advice below – Craig
***
The Blitz Week Prep for a Launch
Step #1) Have a Reason Why
Every sale benefits if it has a reason WHY. You need to build your sales messages around why people need your product, right now.
Step #2) Set the Dates for a Blitz Week to Your List
You're going to send 7 emails over the course of 5 days to your own email list to sell the program.
On Monday, you'll send two emails. One will announce the sale and the other will announce a Fast Action Bonus (FAB) that you will have created (it could be a teleseminar or a 7-Day Rapid Results Kickstart Guide). The FAB disappears on Monday night. Only fast-action takers get it on Monday.
On Tuesday, send a content email. Test subject lines. Include a call to action at the end of the email.
On Wednesday, send a promo email. Test subject lines & links in the email. This email should focus on a different sales angle than Monday.
On Thursday, send another content email and split-test subject lines. This content should focus on something different compared to Tuesday.
You need to figure out the best angle for the sales message.
On Friday you'll send 2-3 emails. A content/deadline email (i.e. 10 reasons why to get this) in the AM, and then 1-2 deadline reminders in the afternoon and evening.
Now you have 7 emails for Affiliates to choose from (presuming that all 7 worked well). Kill any emails that didn't. Hype the emails that worked like gangbusters.
(Don't forget to study my 5 Proven Rules for Promo emails below.)
You'll learn a LOT in Blitz week.
EVERYONE should do this for their own products before EVER asking someone else to promote them.
It's the right thing to do.
Step #3) Take Your Launch to the World
Recruit 2-3 affiliate friends that are will to test your emails to their lists so that you have results to share with other affiliates.
Why? Because as you know…
The Affiliate catch-22 is that no one wants to promote an unproven offer, but you can't have a proven offer until an affiliate promotes it. The only way to overcome this is to convince someone to test it.
You might pay them 100% commission on everything.
You might give them a cash bonus.
You might offer to promote their products with 6 emails in return.
Whatever you must do…you must do it. You must find a way to persuade someone to test your offer.
You must get 2-3 affiliates to send your best converting emails. They will send 5 emails over 3 days (rather than 7 over 5 days).
Day 1 – Best promo email +++ FAB email
Day 2 – Content or 2nd best promo email – their choice
Day 3 – AM and PM deadline emails
Now you have Internet Moneyball Data.
Now we're getting somewhere.
Now you have #'s so that you can recruit people for your launch.
Don't let anything stand in your way.
Do this,
Craig Ballantyne
PS – The 5 PROVEN rules for creating an email that properly promotes your products…
…and makes you some money. After all, that's what you did all the hard work for, right? Here we go:
1) The Subject Line Matters Most
You need to create a great subject line to get the most people to open the email and read it. You could have the greatest offer in the world in the email but if the subject line is boring, no one will open and read it!
That said, there's no benefit to tricking people to open the email.
What matters the most is getting the most readers in your target market for this specific offer.
Dan Kennedy calls this the Message-to-Market Match.
A mediocre sales message sent to the right market will still work.
But a great sales message sent to the wrong readers won't work at all.
So get the right people to open your email…no trickery or bait and switch subject lines. Instead, deliver curiosity about something that matters to them.
2) Put Your Link in the Right Spot for More Clicks
The next goal of the email is to get people convinced to go to your sales page. Your email should connect with the subject line and then your link should connect with your email content so that readers are interested enough to click on the link back to your sales page.
Do your best to get your link ABOVE the fold (that means the link should be visible without the reader having to scroll down in the email).
3) Use an "Exact" Match Link
Do your best to make the link text the exact same as the subject line
4) Study the Masters
Study every email sent out by my friends, Joel Marion (www.biotrust.com), Bedros Keuilian (www.PTPower.com), Porter Stansberry (www.StansberryResearch.com), Jon Benson (www.everyotherdaydiet.com) and Ryan Deiss (www.DigitalMarketer.com).
5) Get the Click
A promo email is all about selling the click…so:
a) Get the open (from the right person)
b) Match the text to the subject line
c) Connect the subject, the text, and the sales copy with the right CTA (call-to-action) link.
It's pretty simple.
If you're even close to that formula you will succeed.