3 sneaky diet tricks for breakfast, lunch, and dinner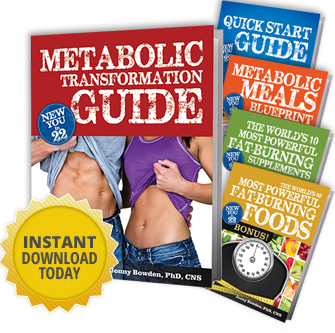 If you're struggling with fat loss, it's your DIET! Here are 3 simple fixes for faster fat loss. You'll discover that it is all about protein-fiber-and fruits and vegetables. Keep it simple, my friend, and you'll burn belly fat fast.
==> How to Burn Fat Like a 20yr. Old (at ANY Age!)
Sneaky Trick for Breakfast:
Start your morning with a protein-rich breakfast, such as scrambled eggs, and you'll consume 250 fewer calories over the rest of the day (compared to if you had a high-carb breakfast, like a bagel).
Protein fills you up longer, so you're not starving throughout the day. When dining out for breakfast, I order: 3-4 scrambled eggs (ask for real eggs, not the pre-made egg mixture filled with fillers), a side of sautéed spinach, a side of avocado slic- es (for healthy fats), and a Green Tea. I grab an apple (often from the hotel gym) as a mid-morning snack for my meetings.
Now that's a power breakfast! Oh, and NEVER eat dessert for breakfast. Looks like this young lady is about to make a big diet mistake!
Haha, just kidding. This is Lily Marion, my friend Joel's daughter, and we were celebrating her big 3rd birthday on the weekend.
Sometimes you're allowed a little cake, like when…
…you eat this odd combo of foods that UPGRADES your metabolism, fires up your fat burning hormones, boosts your energy, flattens your stomach and even slows DOWN the aging process.
Sneaky Trick for Lunch:
Here's a super sneaky trick to burn more fat. Before lunch, have a protein shake. This helps you burn fat, build metabolic muscle, and control your appetite. You won't be hungry for hours because increasing your protein intake helps you control your blood sugar.
And if you must go out for lunch, choose protein and greens, for example, a giant green salad with salmon, and have the dressing on the side.
Another great alternative is the "Ballantyne" burrito bowl at Chipotle. Skip the rice, and have your meat, beans, vegetables, and even a side of their amazing guacamole – all for under 550 calories. Amazing! (I call that the "Ballantyne" burrito bowl, because it's my go-to meal at Chipotle, and I always go with carnitas. Yummy!)
NOTE: Don't try and order it by saying "I'll have the Ballantyne Bowl"…I'm not that famous…not even at Chipotle…at least, not yet! But…
Click here for even MORE sneaky fat burning diet tricks
Oh, and here's a gal that knows healthy eating…my dear friend, Flavia Del Monte, and her beautiful baby girl, Milia, with the most amazing head of hair for a six month old baby…she needs a hat to keep it all in there!
Stay tuned for some amazing workout tips from Flavia next week.
Now finally…
Sneaky Trick for Dinner:
Again, start with your protein shake to help you curb your appetite.
Next, I want you to implement a simple rule:
Have a CUT-OFF time for your night-time eating.
For example, many of my clients are implementing a 12-hour "no eating" period from 7pm to 7am.
While this is nothing "magical" about not eating after 7pm, having this 12-hour rule and 7pm cut-off time helps my clients cut back on their nighttime eating <= big problem for many people.
Plus, research shows that when you eat about 3 hours before bed, you'll sleep better, and have less heartburn. So set that cut-off time, implement a daily 12-hour break between dinner and breakfast, and you'll sneakily burn more fat by consuming less junk.
And then you'll be THIS happy!
Ha, gotta love kids!
Alright, enjoy those tips and burn fat fast!
Click here for even MORE sneaky fat burning diet tricks
Hmmmm…is Chipotle open yet?
Have a great day,
Craig Ballantyne, CTT
Certified Turbulence Trainer
PS – It's never too late to …
…turn your life around.
Transformation is a matter of CHOICE, not calendar. You can change your life on any day! You don't have to wait for January 1st, or for next Monday. Start today. Use these tricks. Get inspired by our Facebook page. And do what is RIGHT for YOU.
Create a NEW you in just 22 days here
Here to support you on your journey.