3 Keys to Your Product Launch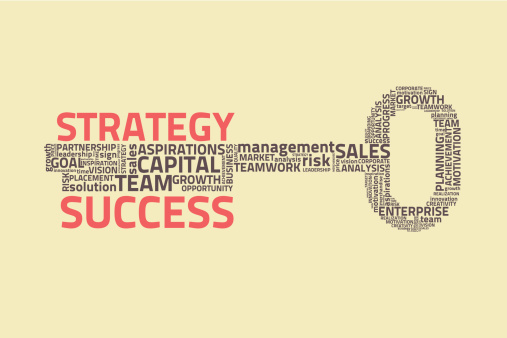 This was the biggest surprise of the year. And it was the Product Launch of the year, as far as I'm concerned.
Last week my dear friend, Diana Keuilian, took the online world by storm and sold 20,240 copies of her new cookbook in just five days.
What was the secret? A few things:
1)  A No-Brainer Offer (like Bedros and I teach you to have)
2) Affiliates – That were making great money because of the offer
3) The Free-Plus-Shipping Book Offer (expect LOTS of these in 2015)
Amazing, it was only 15 months ago that Diana started her online info business, and within 4 months she was averaging over $10,000 a month…
…and now, her cookbook launch has generated more than a quarter million dollars in sales in under a week. Here's the simple site that allowed her to make all those sales: http://therecipehacker.com/index-original.html
Anyone can put together a page and offer like that.
How can YOU have a big launch like this?
First off, she made a product that was in demand. You need a hot topic in a hot market, and we'll show you how to find that.
Secondly, she had an incredible offer that affiliates wanted to promote. She reached out to people in the industry who already had potential customers (affiliates) and asked them if they'd mail out to their lists in exchange for some of the best commissions of the year (75% on everything).
Thirdly, she added three up-sells to the offer – this way her customers could get more of her recipes and meal plans and her affiliates could make more money from every sale which would motivate them to mail out more often during her big launch last week.
BONUS – And she made it as done for you as possible for her affiliates by crafting all of their promo emails for them and giving them graphic and copy to use on Facebook to promote her cookbook.
This made it very easy for her affiliates to simple cut, paste, and email out to their lists and make a ton of money.
Oh, and she had help from the two best coaches in the business, Bedros and me, ol' CB.
 
And we want to help you, too. In case you don't know, Bedros and I have coached most of top names in the online fitness industry, from Isabel De Los Rios to Vince Delmonte to Joel Marion (<= the king of the online industry).
We show our clients exactly what's working in our businesses and for our long list of coaching clients who dominate the online info marketing space.
 
On Wednesday, January 7th, Bedros and I are putting on a one day private mastermind in Miami, Florida where you'll discover how to create your info product, set up your launch, and recruit your best affiliates.
You're invited to attend this one day private info mastermind so that you can get the secret to creating a successful online business. Here's exactly what you'll get (in addition to helping you create an awesome product).
1) Detailed Step-by-Step Guidelines on How to Do Your Product Launch
We'll show you how to…
– Recruit affiliates who can drive big traffic to your product
– Write 5 promotional emails for your launch
– Set up effective affiliate prizes to get affiliates involved in your launch
– Write affiliate updates (to keep your affiliates motivated to mail a LOT)
2) A Sales Copy & Headline Review
Your headline is arguably the MOST important component of your sales page. We'll review your headline and double or triple its effectiveness. It's like having us create the most important part of your sales message.
3) Your Upsell Flow and Profit Maximization Funnel
Most people don't know this but the up-sells are some of the biggest profit generators for an info business like yours. Bedros and I will review your front end product and then structure your up-sell flow and offer so that you have the right up-sells in place, in the right order, and at the right price point to maximize your take rate, revenue, and profits .
If having Bedros and I personally structure your launch, review and re-write your copy headline, and set up your up-sell flow sounds like something that you'd benefit from then you'll want to join us on January 7th for this very small private one day mastermind meeting in Miami.
And as a special bonus Bedros is going to teach you how we set up the entire Recipe Hacker Launch so that you can model your launch after it.
He'll show you how and why he and Diana scripted the video copy that way, so that you can make your own version of this persuasive and super high converting video.
Plus you'll get the exact affiliate promo emails that were used to drive $250,000 worth of sales in just five days. These emails will drive TONS of traffic to your website.
And finally, Bedros will show you how to craft your own compelling sales copy along with the secret strategy he used to position the up-sells in a way that got massive conversions (ie. TONS of SALES!)
But we're only accepting ten people to this one day mastermind in Miami on January 7th. So if you have an info product idea and want to take it online and make it a massive success then this is where you'll want to be.
(And yes, this works in EVERY industry, not just the cookbook world.)
Normally this would cost you $2,000 for the day. However we've cut the price in half for this Miami mastermind so that it's a no-brainer for you. After all, we practice what we preach.
So here's what you'll need to do to attend…
Email Joan, B's assistant, at joan@keuilian.com and she will reserve your seat for this private one day mastermind.
So if you're finally ready to get that online info product idea out there then you really should join us in Miami on January 7th.
Just email Joan at her email: joan@keuilian.com
 
Looking forward working with you 
Launch on,
Bedros & Craig
We believe in you. You CAN – and WILL – do it. So PLEASE believe in yourself and never give up on what is important to you.