3 Diet Tricks to Beat Night Eating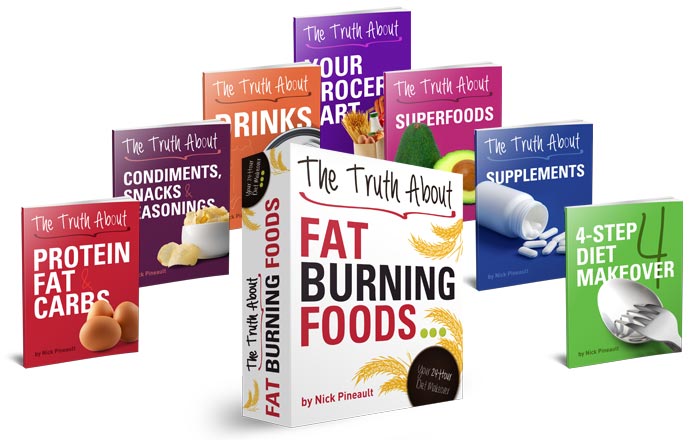 You're not going to like this. A lot of cheese was harmed in the creation of this email. It was left for dead..totally wasted. More about that, plus 3 of my secret diet tips in a second. But first…
…here's a funny story. Saturday afternoon, after 3 days at a seminar in the suburbs, I decided to explore downtown Cleveland. I checked into the Ritz-Carlton (it was cheaper than the Toronto Airport Sheraton!), but had to wait over an hour for my room.
I thought nothing of it and went for a walk on a gorgeous late spring day. Cleveland has a rich history so I wandered down the lively East 4th Street, over to East 6th, and ended up at…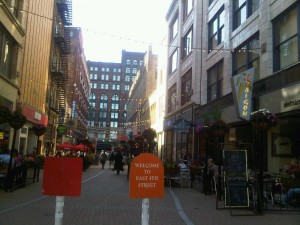 …the infamous "Dawg Pound" (Cleveland's football stadium). I was relieved to find that Bally the Dog wasn't in there.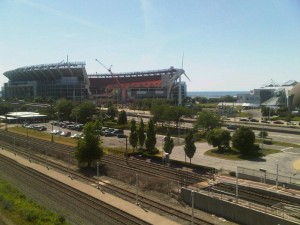 Cleveland reminds me a lot of Denver with its old red brick buildings, its downtown stadiums, and its "farm to table" restaurants. I stopped at Urban Farmer for dinner where, despite being tempted by the Wagyu beef, I opted for the grass-fed Georgia rib-eye and a side of sauteed spinach. The menu (below) represents the FUTURE of restaurants…knowing where your meat and produce comes from and how it was raised.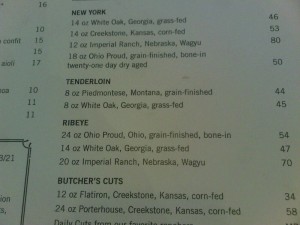 After dinner I walked back to my hotel to pack up for my early morning flight back to Toronto. I had been on the road for 19 days and was looking forward to getting home to ol' Bally the Dog out on the Ballantyne farm.
When I walked into my room at the Ritz, a strange smell caught my attention. I had laundry done several times on my trip, surely it wasn't my socks, was it?
Fortunately not. Instead, it was a massive cheese plate the hotel had sent to me (courtesy of Laura at the front desk) to make up for my wait.
That's the legendary Ritz-Carlton reputation. According to Forbes magazine:
"The Ritz-Carlton motto is: "We are ladies and gentlemen serving ladies and gentlemen." One of its remarkable policies is to permit every employee to spend up to $2,000 making any single guest satisfied. Ritz-Carlton teaches its expectations regarding service to all 38,000 employees throughout 73 properties in 24 countries."
I love it. Our goal at Turbulence Training is to provide the same level of customer service. If you are ever having any trouble with your programs or videos, simply email us at turbulencetraininghelp@gmail.com or post a comment on our Facebook page.
Here's how the Ritz satisfied me…but there is bad news below. How can this be bad news?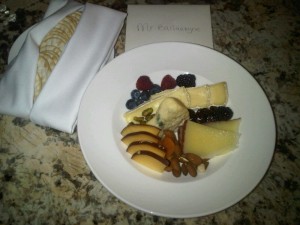 I'm currently on a diet experiment that excludes dairy. That meant no cheese for me…(although I did eat the nuts and fruit that came with).
So if you love cheese, I'm sure you'll be very disappointed to know that it went to waste.
Oh well. On the bright side, it makes for a great story, AND it reminds me of these 3 diet tricks that will help you avoid temptation.
Diet Trick #1 – Make Your Rules
When you live by clear, written rules, you save yourself a lot of stress. My diet rules for June are: 1) No grains; 2) No dairy. That made it easy to avoid the cheese. I'm on a roll. I've been great since June 1st. Why ruin the streak with something that looked "okay" but wasn't something I really craved?
Besides, I was full from dinner, and I had one more rule that helped me…
Diet Trick #2 – Consider Your Cut-Offs
I don't enjoy 24-hour or 16-hour fasts. They work great for fat loss, but I simply don't like to do them. Instead, I take a 12-hour overnight break from eating. That means if I wanted to eat breakfast at 7:30am before I went to the airport, then I couldn't eat past 7:30pm (when I had returned to my hotel).
Using this simple "cut-off" time each night will take a lot of stress out of your diet and will help you control night eating (a habit that the Ballantyne family is notorious for struggling with).
Even if I wasn't excluding dairy from my diet, I wouldn't have had any cheese that night. I would have put it in my mini-fridge and waited until the morning – when I would have more willpower to avoid eating it all.
Adding a 12-hour cut-off to your fat loss meal plan and it will make your life a lot less stressful – and will probably help your digestive health, too.
Diet Trick #3 – Out of Sight, Out of Mind
Research shows that:
    If it's in your house, you're going to eat it.
    If it's in your house and you can see it, you're going to eat it sooner.
    If it's in your house and you can see it, and it's in arm's reach, you're going to eat every last bit of it … and probably right now!
I removed the cheese from the room and set it outside for housekeeping to take away. That fully and completely removed the temptation. If you can't control your urges for a certain food, keep it out of your house and avoid going into restaurants where it is sold.
If you must have it in your house for the sake of others, then put it in solid-colored containers, at the back of the cupboard, in a hard to reach area.
That will also make your fat loss plan a lot easier to follow.
Finally, make sure to fill up your daily meal plan with delicious fat burning foods. That's a lot easier than you think.
Discover the Truth About Fat Burning Foods here:
Hope that helps,
Craig Ballantyne, CTT
Certified Turbulence Trainer