Best Delta 8 Carts
Best Delta 8 THC Carts
Delta 8 THC Vape Cartridges
Buy Weed Online
Best Delta 8 THC Gummies
THC Gummies
Best THC Gummies
Best Delta 8 Gummies
Area 52 Delta 8 THC Gummies
3 Diet Secrets from Paleo Gurus (pics inside)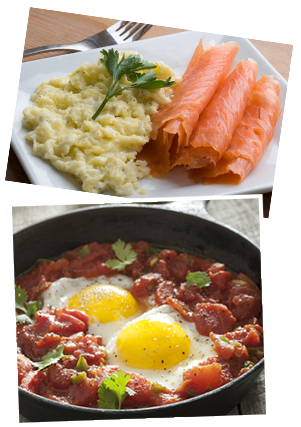 Helloooo from Austin, Texas!
I'm reporting live today from the amazing Paleo FX seminar… there are thousands of paleo diet fans gathered here today for amazing presentations and to check out the wild and wacky world of paleo & "caveman" foods (you'll learn about some below).
On Thursday I spoke to about 100 nutritionists, personal trainers, and cookbook authors (including Melissa Hartwig of Whole 30), and yesterday I spoke to over 1,000 people on the main stage about the 5 Pillars of Success from my book, The Perfect Day Formula.
1) The Paleo Breakfast Sets You Up for All-Day Success
The traditional American breakfast of cereal, milk, juice, and toast is a BAD idea for losing belly fat. The processed carbs increase your blood sugar and shut down fat burning – and perhaps worst of all, make your sleepy again!
A paleo breakfast contains more protein and healthy fats, and can keep you full, satisfied, and energized for 5 hours or more.
Get more Paleo breakfast ideas here
2) Paleo Folks Eat Weird Stuff…So Keep an Open Mind
Cricket protein. Kombucha (it's not Chewbacca, it's Kombucha… Totally different!). Venison & Wild Boar protein bars. And those are just the ones I'll admit to trying! They even drink "bulletproof" coffee … with butter in it!
3) Paleo Dinners Are Amazing!
After Thursday's seminar we had an amazing paleo dinner of turkey, roast pork, grass-fed beef, cauliflower mash, asparagus, and almond-flour brownies. It was a feast… but still less than 800 calories (even though I had a big plate full of food).
On the other hand, if you went to Applebee's or Outback Steakhouse, you could eat 800 calories just from a third-of-a-portion of a calamari or the bloomin' onion.
It's so easy to eat well and eat to satisfaction with the paleo approach.
BONUS TIP: Buying the right foods is only the start…
…what also matters is keeping the WRONG foods out of your house.
Here's the #truth: If it's in your house, you're going to eat it.
Junk in the house = You and I eating the junk. Period.
And YES, this rule applies as much to me as it does to you.
This is why I no longer keep a stash of chocolate covered almonds in the house.
Otherwise I'd be eating them for 3 meals a day.
(Well, really one giant meal per day and then I'd feel too sick to eat anything else!)
So get the junk out of the house and do NOT feel guilty about it.
It's called "junk food" for a reason…because it belongs in the garbage.
Don't feel bad for tossing it…because it doesn't belong in your body.
Stay strong and push on.
Have a great week, my friend!
Taking care of your health,
Craig Ballantyne, CTT
Certified Turbulence Trainer
PS – Here I am goofing around with legendary fitness expert…
…Ben Greenfield. I just gave him a copy of my Perfect Day Formula kit, and here's his "OMG!" reaction. Haha.