3 Diet Hacks for Weight Loss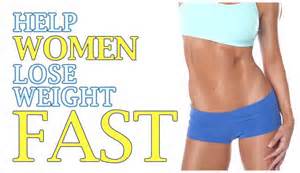 Let's start your Sunday morning and ultimate fat loss week with 3 diet hacks for weight loss. These work for men and women, but… NOT every diet does, as you'll see below.
Diet Hack #1 – Use "Ritual Eating" for fat loss 
I first heard this idea from John Romaniello, and it simply means eating the same meals every day for 6 days per week during your 12-week transformation. It's a little boring, but it works. Our friend Joel Marion won the 2001 Body-For-Life Contest using this approach. It also eliminates stress.
Take a few minutes, plan out your best fat burning breakfast, snacks, lunch, and dinner, make a grocery list so that you have everything in your home, and then go to the grocery store, stock up, and prepare as many of those meals as you can.
And then use Hack #3 to get through the week.
Diet Hack #2 – Don't drink ANY calories
Eliminate all juice, soda, alcohol, milk, coffee syrups, and all other liquid calories from your diet for the next 12 weeks. You'd be surprised how many calories sneak into your diet on a weekly basis through drinking, but these don't fill you up and they increase your fat storing hormone. This simple tip can help you drop a pound a week.
Diet Hack #3 – Create a "Deferred Cheat Day Wishlist"
This is a mental tip to get through the week until your reward meal or cheat day (whichever you choose). In my interview with Tim Ferriss, he recommended keeping a list of all your cravings, and promising yourself that you can have those foods on your cheat day. Knowing that you have something to look forward to is a great mindset tip. It will keep you going through tough days during the week.
These work for men and women, but…
Knowing how hormonally different men and women are, have you ever wondered if both sexes should diet the exact same way?
Well, recent research suggests NOT.
You see, science has recently discovered unique diet strategies proven to work perfectly with the female metabolism that help Women lose weight much faster.
Check out these breakthrough strategies in today's video lesson below:
Breakthrough Fat Burning Tips Just For Women <— video lesson
And get this:
Surprisingly enough, research shows when women use these unique tips to boost their metabolism they're able to burn fat faster and easier than men instead of the other way  around for once!
You're going to love this:
Breakthrough Fat Burning Tips Just For Women <— video lesson
Enjoy,
Craig Ballantyne, CTT
Certified Turbulence Trainer
PS – I GUARANTEE you've never heard or seen anything like this before. You're about  to see some truly cutting edge fat-burning tips perfect for the female metabolism.
Breakthrough Fat Burning Tips Just For Women <— video lesson
PPS – Remember this and stay strong this weekend!
It's always darkest before the dawn. There will be days when you struggle. That's okay. Just never give up. Everyone goes through days like this, but not quitting is what separates success from failure.
Always TAKE ACTION. It is better than doing nothing. Learn from your mistakes. How can you do better tomorrow? Take full responsibility for your work environment and behaviors. Everything you do sets you up for success or puts another obstacle in your way.
Stay strong and keep on pushing on. I believe in you.