Turbulence Training Summit Schedule for 2013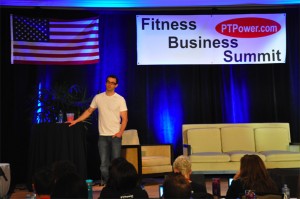 Good week? Great week? Frustrating week?
I hope it was awesome, full of amazing workouts, new clients, referrals, and gratitude for the change you are making in people's lives.
If it wasn't such a great week, here's how I can help.
On June 21-22nd, three fitness industry business experts are going to be in San Diego, California, sharing exclusive, NEW secrets on how to get more clients and live the life you deserve.
I've invested a lot of money to get these guys down there for your benefit, and it's literally going to be a life-changing event.
You see, Bedros Keuilian, Adam Bornstein, and Martin Rooney have all developed 7-figure businesses thanks to their INSIDER knowledge that they are only now willing to share with you.
If you want to discover the secrets to overcoming obstacles, to building the business and life of your dreams, then join us in San Diego in June.
I guarantee it will be the best single day devoted to your fitness business ever.
Here's the plan for those two incredible days:
Friday, June 21st, The Personal Trainer Business Building Day
7-9am (7am & 8am workouts):
Early Morning Bootcamp Workouts with Craig Ballantyne and his team of Certified Turbulence Trainers (CTTs)
9am:
BREAKFAST BREAK
9:30am:
The Four Pillars of Transformation Success in All Areas of Your Life…and For Your Clients, Too – Craig Ballantyne
11am:
How to Have It All – A 6-Figure Training Facility and Bootcamp PLUS a 6-Figure Online Fitness Business at the SAME Time – Brian Kalakay, CTT
12pm:
LUNCH & NETWORKING BREAK
1pm:
Brand NEW, Exclusive Secret Strategies to Getting More Clients Who Will Pay You More Money – Bedros Keuilian
3pm:
Become BIG and FAMOUS in the Fitness World: Exclusive Uncensored Panel with Adam Bornstein & Special Guests
5pm:
DINNER BREAK
7pm:
VIP Trainer Reception for First 50 Registered Trainers…Hang out with Adam, Martin, Bedros, Craig, and all of the CTTs
8pm:
BONUS SESSION: How to Add An Extra $5000 Per Month to Your Income – By Bedros Keuilian
Saturday, June 22nd, The Turbulence Training Fitness Day
7-9am (7am & 8am workouts):
Early Morning Bootcamp Workouts with Special High-Energy Guest, Martin Rooney
9am:
BREAKFAST BREAK
9:30am:
Martin Rooney's High-Energy How to Have Everything You Want in Life Transformation Session
11:30am:
TT Pushup Contest with BIG Prizes
12pm:
LUNCH & NETWORKING / CTT ANNUAL MEETING
1pm:
Ground-Breaking Fat Burning Workout Strategies from the Turbulence Training Labs
2:30:
BREAK
3pm:
Achieving Your BIG SELF & Destroying Little Limitations in Your Life – Craig Ballantyne
5pm:
Closing Ceremonies & TT Trainer of the Year Awards
Awesome.
So, let's summarize:
Martin Rooney's HIGH-Energy Passion Profits Plan – Check.
Bedros Keuilian's NEW Client-Getting Strategies – Check.
Adam Bornstein's $10,000 Secrets to Becoming Famous in Fitness – Check.
Certified TT Trainers like Mike Whitfield, Brian Kalakay, and more – Check.
Craig Ballantyne happy to tell you everything he knows – Check.
You getting EXACTLY what you want out of life – ?
It's up to you.
Join us at the 3rd Turbulence Training Summit if you want to check that off your list.

Get the Early-Bird Discount for the TT Summit here
Sincerely,
Craig Ballantyne, CTT
Certified Turbulence Trainer