Best Delta 8 Carts
Best Delta 8 THC Carts
Delta 8 THC Vape Cartridges
Buy Weed Online
Best Delta 8 THC Gummies
THC Gummies
Best THC Gummies
Best Delta 8 Gummies
Area 52 Delta 8 THC Gummies
15-Minute Morning Workout to Boost Metabolism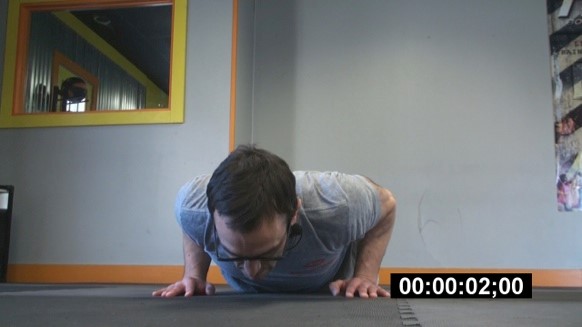 Last Thursday morning, as I sat in the Denver airport before my flight home to Toronto, an email from Men's Health magazine showed up in my inbox.
There was a cool link to a Morning Metabolic workout. I clicked on it… and read an article from myself! Ha. I totally forgot about giving them this workout back in 2014.
So I've updated it for YOU (below) so you can burn a ton of calories this morning.
But first, I want to show you what I was doing in Denver… Every December we participate in an event called Toys for Tots. It's a charity drive run by the United States Marine Corps. This year our group bought over 7,500 toys for kids in the Denver area that would otherwise wake up without one on Christmas (each year the Marines need 96,000 toys just for Denver alone!).
   Shopping with my mom and sister…   and then with a naughty Mrs. Clause!
You can donate to your local Toys for Tots:
Click here to donate to TFT in your area
What an amazing weekend!!! (More pics below)
Now back to your metabolism boosting morning workout…
The right morning routine done in the morning can elevate your fat burning all day long. But you must do intense exercises back-to-back exercises with minimal rest.
Here's how it works:
Perform the following exercises in a row with as little rest as possible.
But rest whenever and wherever you need to!
Repeat the circuit 3 times for a total of 300 reps.
Try to complete all 300 reps in 15 minutes or less.
If you don't finish all 300-in-15, try to beat your rep count next time.
If you do finish all 300, try to beat your time during the next workout.
The goal is to do the workout as quickly as possible, but make sure you maintain proper form and rest when you need to.
The Morning 300 Rep Metabolism Booster
1A) Total Body Extension – 20 reps
1B) Pushup – 10 reps
1C) Bodyweight Squat – 25 reps
1D) Burpee – 5 reps
1E) Mountain Climber – 20 reps (alternating)
1F) Alternating Lunge – 20 reps (alternating)
Let me know your time!
Taking care of your morning metabolism,
Craig Ballantyne, CTT
Certified Turbulence Trainer
PS – An early Merry Christmas from me and…
… my business partner, Matt, at EarlyToRise.com.
PPS – Looks like Santa brought me…
…some biceps for Christmas! LOL.
PPPS – Remember this approach to life…
…even over the busy holiday season:
A good approach to life: Act polite and courteous. Do not swear or speak poorly of others. Be virtuous and avoid vices. Live well. Live long. Leave a legacy. Nourish your body and support your energy with healthy living – nutritious food, regular exercise, and 7-8 hours of sleep per night. Meditate, breathe deeply, and relax. Avoid the temptations of excess caffeine, processed foods, and alcohol. They only make things worse in the long run.