10 SEO Secrets Every Business Should Know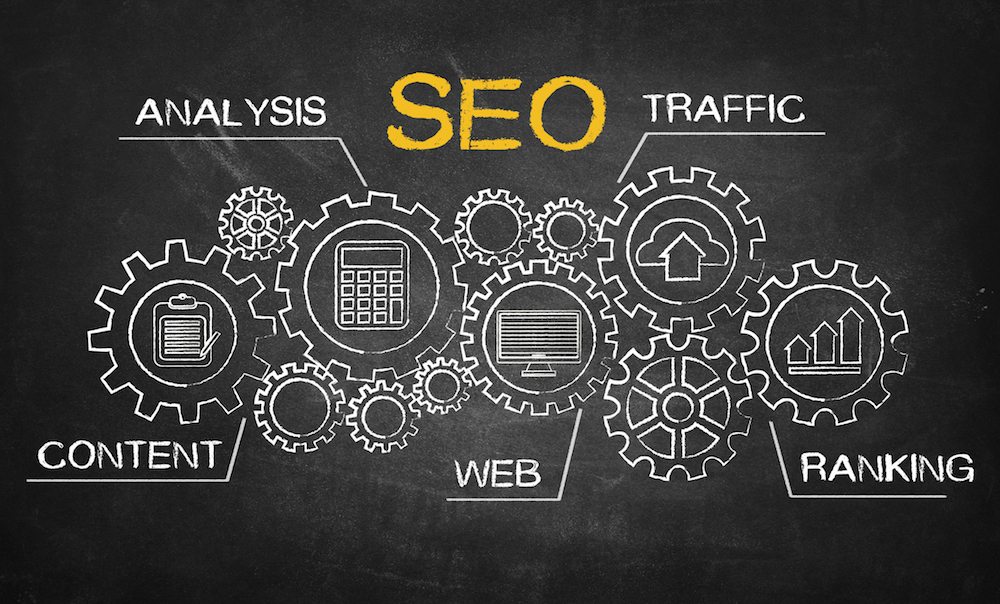 When it comes to marketing, SEO is one of the most important tools a company has in its arsenal. Recent statistics show that an average of 40-50%—or more—of site traffic comes through organic searches, so it makes sense to pay attention to search engine optimization techniques.
Here, then, are 10 tips that will put SEO to work for you for increased traffic and revenue:
1. Know Your Target Audience
You need to know who you're targeting and what your customers want. If you can give them what they're looking for quickly, then you can build a loyal audience in a short amount of time. Research your target audience on social media, on sites like Quora and Reddit, via Google searches, and on keyword-based rankers like SearchEngineWatch.com. Make sure your content uses popular keywords frequently, and that these keywords are used by your target customer base.
2. Be Consistent With Updates
Search engines will look at how often you keep your site updated. SEO specialist Janet Evans from Revieweal says, "If you're updating regularly, then search engines will see that you're relevant. You'll be bumped up the search listings." Try updating regularly—at least one a week. This will keep you fresh in the eyes of search crawlers and bots.
3. Build Relationships With Other Sites
You may have heard of link building or link sharing before. This is where you get other sites to link back to your site; search engines see this as affirmation of your quality content and will rank you higher in search results. Build up your relationships with other sites and share links as appropriate. They can be more valuable than you'd think.
4. Write Top Quality Content
This should be obvious, but you're going to need to write top-quality content if you want to improve your SEO. The better your content is, the longer people will stay on your site. Search engines will see that people aren't clicking back or away from your site, and so will give you a higher ranking. If you're unable to write content yourself, it's well worth investing in writers from a site like UpWork.
5. Look At What Other Sites Are Doing
If there's a competing site that's doing well, research what they're doing. No site is popular by accident, so take some ideas from them and apply them to your own site. Tools like SEMRush will help you analyze their strategies, and use them yourself. Blogs like Search Engine Island can teach you a lot about what others sites are doing well, too.
6. Write An Excellent Headline
Headlines are the first things that anyone sees when they visit your site. If you want visitors to click through, you need to ensure that each one is eye-catching, accurate, and interesting. They also need to be relevant to the subject you're writing about. If you can do this, you'll have more visitors who stay on your site. Plus, Google bots recognize headers like H1 and H2 as being important to your content, so will crawl these first. Make sure they're catchy and relevant.
7. Pick The Right Keywords
Keywords are a huge part of SEO. You need to pick yours carefully so you can bring in more traffic and keep readers on your site. Using tools like Ahrefs is a great way of pinpointing what keywords you need to focus on to leapfrog your competitors. But even before you invest in a tool like Ahrefs, use keywords organically in headers and in copy—and make sure they aren't awkwardly placed.
8. Decide On Your Length
There's disagreement about what's better when it comes to content length. Some say shorter articles are better, as readers tend to have shorter attention spans. Others say that you should write longer pieces, as you can offer more value and include more back links. CognitiveSEO wrote a tremendous article about this, offering insights on both sides. While SEO-only guidelines might push you to over a balance of both, the real question is how each can serve your content and your audience. Remember, you're not only trying to leverage keyword gold and external links, but grow a loyal audience. Find a balance that works for you.
9. Write Evergreen Content
People won't always be looking for your latest pieces. In fact, your older blogs may well show up in recent searches. That's why your content needs to be evergreen—relevant to readers no matter when they read it. You may want to edit older pieces so they still hold up if they're being read today.
Not ALL of your content should be completely evergreen, but as you create content, think about how its takeaway would have relevance regardless of when it is read—even if the hook is linked to a date-specific event.
10. Don't Forget The Small Details
Don't forget the small details, as they help up the bigger picture. For example, meta tags can really help users fine more granular content; image captions offer context and information to readers; and plugins like Yoast help you refine your SEO keyword usage. Here are some additional tips to get you started on SEO perfection.
There you have it—10 tips to help you refine, update, and improve your SEO strategy. Put them into practice, and you'll see just how much traffic you can bring in. A little work goes a long way.
---