Best Delta 8 Carts
Best Delta 8 THC Carts
Delta 8 THC Vape Cartridges
Buy Weed Online
Best Delta 8 THC Gummies
THC Gummies
Best THC Gummies
Best Delta 8 Gummies
Area 52 Delta 8 THC Gummies
10 Reasons Your Personal Training Career Needs the TT Certification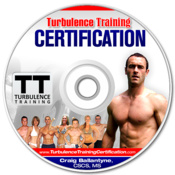 Here are the Top 10 Reasons YOU need to be here in Tampa on Friday, January 31st and Saturday, February 1st, at our next Live TT Certification – after all, your future depends on it…
Reason #10 – You'll literally get the most cutting edge "what's working now" fat loss programming, client attraction, and client retention strategies from myself, Craig Ballantyne, and my dynamic duo of Master CTT's, Kate Vidulich
and Dani Woodrum.
Our completely Done-For-You Turbulence Training system will show you how to make more money, help more people, and have more free time.
#9 – You'll train at the biggest, baddest gym in Florida, and do several short, burst TT workouts each day. Your energy will be through the roof, you'll discover fat loss guru Craig Ballantyne's secrets of delivering even better fat burning workouts, and your clients will worship your new skills and tell everyone in town about you.
#8 – We'll all get to hang out and have a great time on Friday night when I take everyone out to dinner at a very special local restaurant. TT isn't just about hard work, it's about having fun, too. Dinner's on me!
#7 – You'll become a part of the Elite. Through their Certified Turbulence Trainer recognition, many CTT's, like Mikey Whitfield, have now been featured in the biggest fitness magazines in the world, like Men's Health magazine – that leads to more recognition and free PR to help get more clients.
#6 –  You'll get to network, share ideas, make connections and build lifelong friendships with other success minded fitness pros like yourself so that you'll never feel isolated or that you're struggling all by yourself.
#5 – You'll get FREE admission for life to the TT Summit Series … our HUGE annual training event and party out in San Diego. This year we are having special guest workouts from Alwyn AND Rachel Cosgrove, and my friend and world-famous nutrition guru Brad Pilon will speak, and Bedros Keuilian will be back to share the latest underground secrets on building a 6-figure fitness
business, even if you are starting from scratch!
#4 – You'll join other TT Trainers coming in from as far as Scotland, all over North America, and even coming up from the Dominican Republic. The energy in the room when we start on Saturday morning will be buzzing. This isn't another boring fitness seminar where the speakers pull their windpants up to their nipples and bore you to tears…this is hands on excitement all  weekend!
#3 – You'll officially become part of the TT 10 Million Transformation and will have my lifelong gratitude for helping us transform the lives – physically, financially, and emotionally – of 10 million men and women around the world!
#2 – You'll enjoy the beautiful southern Florida weather, beaches, and attractions by staying an extra day or two while you're out here
And the number one reason why YOU should be at our next Certified Turbulence Trainer seminar in Tampa on January 31st is….
And Reason #1 – You'll leave with a complete blueprint on how to be a better trainer, make more money, HELP more people, work FEWER hours, thanks to the organized systems, done-for-you workout tools, and advanced fat loss workouts
that you and your clients had never seen before.
You'll have a clear vision and game plan to help more client, to make more money, and to live an amazing dream lifestyle, just like the ones that Master CTT's like Kate, Dani, and I get to live every day as part of TT's 10 Million Mission.
These are ten of the best reasons ever to be at our event next weekend.
I know that you care about your clients, you want to help more people in your community and you want to make more money with fewer hours, right?
We'll show you EXACTLY how to do this.
There are only 3 spots remaining (we keep our Certifications small for maximum coaching benefits), so you really need to reserve your spot today if you are serious about making your fitness business successful.
This is the ONLY TT Certification weekend planned so far in 2014, and your only chance to stay ahead of the competition for the 2014 Fitness Gold Rush.
Don't miss your chance to beat your competition and get TT Certified.
Click here to attend the Live TT Certification Weekend <= Only 3 spots remain Reserve your spot and become a better trainer so that you can get more clients and faster results, and make more money helping others.
Transform your life today,
Craig Ballantyne, CTT
Certified Turbulence Trainer
PS – What else do you get besides the TT Summit when you become
TT Certified?
You'll get immediate access to:
– Every TT workout I've ever created (including ALL Bootcamp manuals)
– DVDs and online video access to the original TT Certification seminar
– FREE access to the TT Summit every year!
– Advanced Fat Loss Program Design and Client Attraction Secrets
– Monthly Done-For-You Marketing Materials like postcards, email sequences, Transformation Blueprints and more, all PROVEN to help you get more clients
– All TT workout videos (including many new videos coming in 2014)
– The TT Forum (where you'll connect with other TT Trainers)
– And a very cool "goodie bag" sent to you in the mail (featuring some sweet
Turbulence Training swag and a special life-changing book)
Here's to you becoming a TT Certified Trainer. See you soon.
Click here to attend the Tampa TT Certification event with Craig, Kate, & Dani
You'll leave the weekend FULLY TT Certified at the ADVANCED Level.
And YES, once again, let me remind you that as a TT Trainer, you'll get to attend the life-changing TT Summit for FREE every year – saving you another $497.
The TT Summit and Certification will change your life. We're dedicated to helping you get more clients and make more money – and get those clients even better results in less time than ever.