10-Minute Tone Up Workout to Stay Slim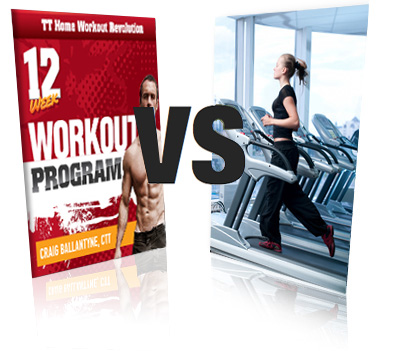 Haha, here's another hilarious picture of ol' CB trying to prove to Santa that I belong on his nice list. We had him drop by on Saturday to my 1st ever Christmas party for nutrition gurus like John Berardi, Brad Pilon, Flavia Delmonte, and Yuri Elkaim.
          I've been nice, I promise!                Dr. John Berardi & family with Santa
It was an amazing, but super busy afternoon. I love hanging around Brad Pilon, he always eats the dessert… and his wife's, too!
He needs today's 10 minute workout to tuck in his tummy after eating the Banana-Chocolate Crater Cake at the party.
Our party lasted 4 hours and then 90% of us were off to another Christmas party for dinner.
'Tis the season, right?
You're probably super busy and overindulging, too, but…
Don't panic. It doesn't matter how busy you are this holiday season, the following 5-exercise formula is going to help you stay slim.
The "Big 5" circuit system stimulates your fat-burning metabolism so that you can enjoy yourself at all those Christmas parties and then 'fix the damage' the next day with this simple 10-minute tummy tuck & tone up workout.
I first invented the big 5 system back in 2009 and it's been used by over 75,000 men and women around the world in my Home Workout Revolution program.
It's so simple that anyone can use this system and even come up with Big 5 Fat Burning Circuits to use up to 5 days per week. Here's the system:
Squat
Push
Pull
Single-leg exercise
Total-body ab exercise
And here's one of my favorite intermediate versions with specific exercises. It works every muscle in your body and burns calories during the circuit and for hours after, so that you tuck in that tummy naturally and stay slim.
10-Minute Tummy Tuck Tone Up (Beginner/Intermediate)
Prisoner Squat
Close-Grip Pushup or Kneeling Pushup
Band Pull-Apart or Bodyweight Row
1-Leg Hip Extension (20 seconds per side)
Mountain Climber
– Do each exercise for 40 seconds and rest 20 seconds.
– Repeat the circuit for 2 rounds for 10 minutes.
Need something more difficult? Here's one that will get your 'sweat on' with more difficult moves and less rest.
10-Minute Tummy Tuck Tone Up (Advanced)
Total Body Extension
Spiderman Climb Pushup (alternating sides)
Chin-up or Bodyweight Row
Reverse Lunge (alternating sides)
Cross-Body Mountain Climber … or Burpees!
– Do each exercise for 50 seconds and rest 10 seconds.
– Repeat the circuit for 2 rounds for 10 minutes.
But even 1 round will still do your body good!
Want more no-equipment bodyweight exercises to help you burn the fat – day and night, even while you sleep – this holiday season?
Treat yourself, or gift a friend, the ultimate fat burning workout system here.
  Get the Home Workout Revolution DVDs to tone up and lose weight
But hurry, if you want to get those for Christmas, you'll need to take action now.
Taking care of your holiday weight loss,
Craig Ballantyne, CTT
Certified Turbulence Trainer
PS – Make today great!!!
Don't wait for life to come along & kick you in the butt… make today GREAT. You control your thoughts, actions, and behaviors. Choose wisely. Never let "life" get in the way of progress on your #1 priority. Accept the sacrifices and just do it! Pay the price to earn the prize.
Treat yourself, or gift a friend, the ultimate fat burning workout system here.
  Get the Home Workout Revolution DVDs to tone up and lose weight