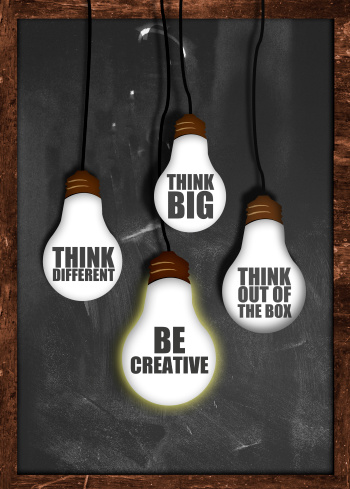 Every morning after writing for an hour, I do something called my Big Thinking exercise. That's where I come up with 10 Big Ideas. This exercise was suggested to me from my friend, James Altucher. It's fun and sometimes you find some big breakthroughs.
Not all of the Big Ideas are for me. Take this list below that I came up with for my friend, Adam Witty, the owner of Advantage Media. He is a book publisher. His goal for 2015 is to publish 1,000 books. That's a HUGE jump for his business.
Here's a quick secret…
By sharing his BIG goal, he galvanized me to take action and help him. I've found that when people publicize their dreams, other good people get behind them to help them.
This is what happened to me when I shared the Turbulence Training 1 Million Transformation Mission with the world. Strangers emailed to help. Friends would ask me what they could do to get me closer to my goal. That's why you must share your goals with positive people.
Back to helping Adam…
I came up with 10 (actually 12) ideas. I have no idea if any of them will help, but there are two lessons here.
1) The 10 Big Ideas exercise will help you because it will strengthen your 'idea creation muscle', and making this list will allow you to help other people. Of course, making a list of 10 Big Ideas for your business will probably help you even more. But it never hurts to Go-Give.
2) There are some great ideas in this list I made for Adam that you can also use to sell more of your products. Use this list as a jumping off point to create the first 10 Big Ideas for your business.
Here's my Big Idea email that I sent to Adam…
Oh, and if you ever want to write a book, contact Adam's team to see how they can help…and tell them I sent you. – CB
***
Hey Adam,
Congrats on your success with Advantage Media. I've been very impressed with your personal and professional growth, your company's evolution, and all of the authors you are helping.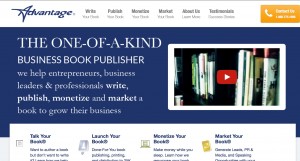 I just read your latest newsletter and during my  morning Big Thinking exercise, I brainstormed 10 random ways to help you get 1000 books published in a year.
Hopefully at least one of these ideas can give you an a-ha moment that leads to something bigger.
1) Increase author referral incentives
2) Give current authors a deal on publishing a 2nd book (and bigger on 3rd)
3) Do a launch with affiliates that gets people into your funnel
4) Do 4 "Fast Start Events", one in each corner of the country, that is strategically designed to get 100 people to the event and 25 people to commit to a book
5) Design a FB lead gen funnel (easier said than done…)
6) Create strategic partnerships with big self-publishing book forums
7) Partner with AWAI like Dan Kennedy did
8) More speaking, such as at AWAI
9) Increase affiliate payouts to the max commission you can give
10) Go in the opposite direction of Amazon and make a HUGE deal of all of the negatives of Amazon kindle authorship and how people are better off creating real books
11) Put together a book of your best success stories and send out to prospects (similar to the "Shed Shop" book that Dan Kennedy talk about all the time)
12) Put together an info product on "how to write a book" as a break even lead gen tool that leads people to the fast start events or into your program
These might all suck – or again, there might be one kernel of an idea in there that helps you sell 50 more books.
I hope it's the latter!
Have a great BIG IDEA day,
Craig Ballantyne
The best thing you can do for yourself is to make everyone else around you better. Be a Go-Giver today.