#1 Worst Exercise for People Over 50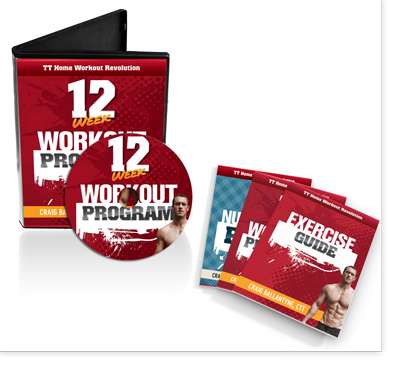 On Saturday morning, while I did my "Old Man Recovery Workout" at the hotel gym here in Denver, the television was blaring an infomercial that I didn't like.
It promised 250 exercises. Now that sounds good, but almost every exercise demonstration was done with really bad form. I'm amazed the fitness models didn't get hurt… or maybe those scenes didn't make the cut.
You see, I'm a stickler for perfect exercise form. Here's why…
First, you can't burn fat if you're injured and confined to the couch. Workout injuries, from using bad form or doing repetitive cardio exercise, also make you depressed and leave you comforting yourself with junk food.
Second, when you use poor form, you burn fewer calories because you use less muscle.
Sure, it feels easier to 'cheat' your way through a tough exercise, but that means you don't get the maximum fat-burning effects of a good interval burst.
It's even worse as we get older.
Old sports injuries start catching up with us. Years of sitting behind a desk or doing the same movements over-and-over on the factory line wear down our joints.
You just can't handle that high-impact nonsense when you're over forty (like I am), and especially not when you're over 50.
Today I've narrowed it down to the top 3 movements you must never, ever do when you're over the age of 50.
#3 – Running on Concrete
According to Runner's World, concrete is the WORST running surface for your body because it's 10 times harder than pavement. It's a surefire route to long-term damage, destroying your knees, hips, and low back.
And there's another reason that running on concrete is bad for you. Because it's a smooth surface, there's no variation in your stride (like with trail running), and so this ADDS to the trauma and increases the risk of overuse injury.
#2 – Jumping Off Boxes (guaranteed way to tear an Achilles)
This is really popular in Cross-Fit. Folks jump up on a high-box and then jump back off it quickly, landing on a stretched Achilles tendon. It's not surprising that in one study from Texas Tech University, a 24-year old female medical student ruptured her Achilles tendon doing box jumps.
Now imagine if you're 40 like me, or older, doing that crazy stuff. That's how you get hurt. After all, three famous athletes of my era, Kobe Bryant, Tiger Woods, and David Beckham all tore an Achilles in their late 30's (as did Dan Marino when back in 1993 when he was just 32 years old). So be careful!
#1 – Rounded Back Exercises (these can cause herniated disks)
If you hurt your shoulder, you can still walk. If you hurt knee, you can still do some upper body exercises. But if you hurt your back, it's game over. It's all you can do just to get to the physiotherapist for treatment.
When you do exercises like sit-ups, the cushioning disks in your spinal cord can get crushed between your vertebrae. It's like biting into a giant, overstuffed hamburger… all the contents explode out the other side.
Ever know someone that hurt their back bending over to tie their shoes? That's what happened! The disk was compressed and bulged out the back of the spinal column, pinching nerves and causing shooting PAIN.
That's why you must never, ever do sit-ups, crunches, or ANY movement that requires you to round your back, especially in the morning, when there is more fluid in your disks and they are at greater risk of getting crushed.
You won't see these exercises in my workouts, and you won't see bad form in any of my videos.
Listen, if you're going to exercise, stay focused, go hard, and do it right. That's the best way to get fast results, and to leave you with the satisfaction of a job well done.
That's why you need me as your at-home personal trainer to take you through every single perfect exercise with PERFECT form.
You can do that thanks to my new…
ULTIMATE fat-burning home workout package (NO-equipment needed)
But hurry, today's the final day of our New Year's Rapid Results sale. If you want to save over 51% off these follow-along workout videos, then click on the link above and you'll lose 10, 20, or even 30 pounds in the next few weeks… all thanks to using perfect form in these perfect fat-burning workouts.
Don't forget, these exercises require NO equipment, so you'll save time and money. There's nothing more convenient than using these bodyweight moves – properly – to lose weight, look great, and get back in shape fast.
You'll get over 75 bodyweight exercises, including little-known movements like…
Total Body Extension (that boost your fitness and your fat loss)
Cross-Body Mountain Climbers (that carve your core)
Spiderman Pushups
Spiderman Climbs
And everyone's favorite, Punisher Squats!
There are dozens and dozens more of fat-burning bodyweight movements in these follow-along videos that you can do anytime, anywhere.
All of your excuses have been eliminated… and now you have the personal trainer you need… who will even "show up" at your house.
So no matter how much you've struggled in the past to lose weight, this time will be different. You can – and WILL – succeed. I believe in you.
And I'm going be coaching you along every rep of the way.
Can't wait to hear your success story.
Get the ULTIMATE fat-burning home workout videos (NO-equipment needed)
Taking care of your body,
Craig Ballantyne, CTT
Certified Turbulence Trainer
PS – And once you've replaced the bad form with good form…
… in your physical life. Do the same in your relationships, too.
Replace negative people with positive people. Renew relationships you've let slip. Reach out and mentor someone. Rekindle relations from your distant past. And most important, repair the broken friendships that mean a lot to you. Be an adult. Find a way to fix it. Apologize if necessary. The more you love, the more you live.