#1 Rule in Life About Getting Stuff Done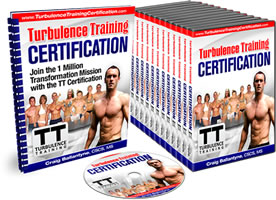 "Hey," he said, stopping me in the hallway at Fitness Business Summit, "I've got something just for you. Stay right here!"
When high-energy, super-strong, MMA warrior, Martin Rooney tells you to stay put, you listen.
Seconds later (he's still fast like a cat at 40-years old!), Martin was back and handed to me a copy of his lil' book, "Rooney's Rules".
I'm hooked. I read one every day as part of my Daily Document review. BOOM. Yesterday's rule hit me hard. It might be the #1 rule for life if you want to build an amazing training business, help more people, and leave a LEGACY in your community where you are known as the Go-To Giver for helping men and women lose fat and get in shape.
If that sounds like your goal in life, then this rule is for YOU.
Martin wrote:
"Your life will not be measured by all of the things you started, but by the few of those you finished." – Martin Rooney Like I said, Boom. Pow. That quote HITS you right between the eyes.
If you're anything like me, you consider yourself an "Idea" person. You have so many big ideas for getting new clients, designing different workouts, making your bootcamps better, and of course, somehow doing ALL of this while working LESS.
Haha, yeah right, we say YES to too much. The end result is that we do NOT finish our BIG projects that can change our communities and the world.
So let's step back and listen to Martin's rule.
Let's Get Stuff Done, as Bedros teaches.
And let's teach this to our clients as well.
So here's what you're going to do…adding on to yesterday's 5 Steps for Making Big Changes, here's the final step for actually doing them.
Plan and prepare today.
Identify the major obstacles in the way of your priority goal. Write down everything that is stopping you from getting IT done.
Then plan 2 solutions to each obstacle so you can implement either Plan A and Plan B.
Prepare each night for the next day so you have no nasty surprises taking you off-track. Prepare to start each day working on your #1 priority.
That's how we make breakthroughs.
This is what we must do ourselves and teach our clients to do so that we follow our plan to the end and reach our big goals.
That's how we succeed.
That's how we follow Rooney's Rule to living our dreams.
You with me?
Good. Now let's get all of the help you need to become a better trainer, attract more clients into your personal training and bootcamp business, and completely change your life and the life of your clients.
Join me on April 5th – 6th, in Orange County, California, to get TT Certified by me, and two of my top Master TT Certified Trainers, Kate Vidulich and Dani Woodrum. There are only a few spots remaining – so you really should register now if you're interested in becoming an expert fat loss trainer.
Get all the details about the TT Certification here.
By the way, the price increases by $300 on Friday at midnight. We are getting down to the deadline for you to save big bucks  and we are running out of spots too, since the gym can only handle so many trainers.
So…
Reserve your spot at the California TT Certification here.  
See you soon,
Craig Ballantyne, CTT
Certified Turbulence Trainer
PS – Don't forget…
…it's time to Man-Up.
Whatever BIG change in life you have been procrastinating about, it's time to ditch the excuses and turn things around.
If you want a better personal training business, if you want to help more people, if you want to make more money, and if you want to have more freedom, then you need the secrets that Bedros and I will teach at the TT Certification weekend.
But this is the ONLY time that Bedros will ever be teaching at a TT Certification. Don't miss this once in a lifetime opportunity.
See you soon!