The #1 Christmas Gift to Give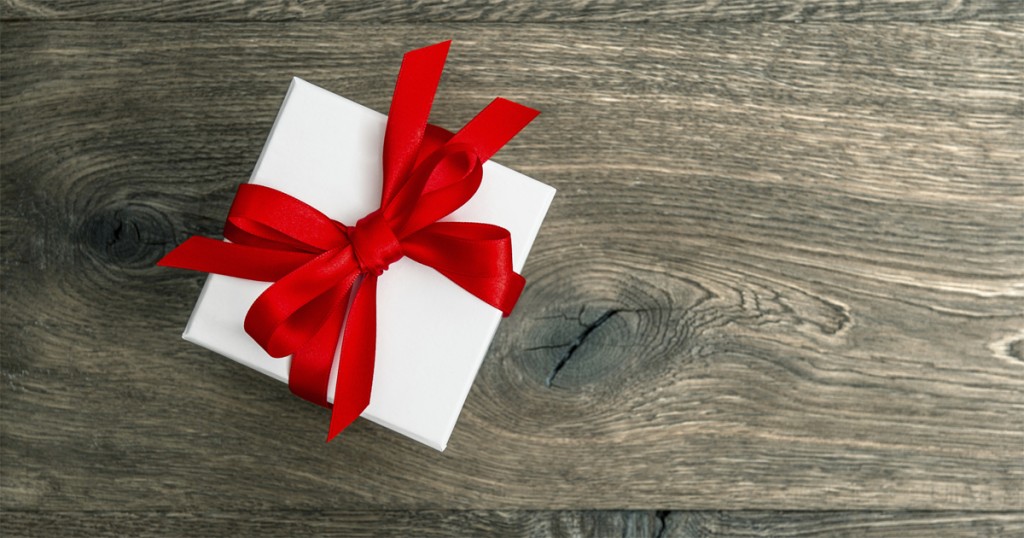 Give this Christmas Gift to everyone on your list.
One hundred and seventy-one years ago, the Christmas spirit was reborn in the form of a book.
A Scrooge might say, "Bah, humbug, that story just fueled the commercialization of the holidays," but this book brought us something much more important than just timeless entertainment or a reason to pack shopping mall parking lots.
The story popularized the phrase, "Merry Christmas", and the New York Times wrote in a glowing review that the book brought the "old Christmas … of bygone centuries and remote manor houses, into the living rooms of the poor of today".
It has influenced nearly every major Christmas story told, from Frank Capra's It's a Wonderful Life to Dr. Seuss's How the Grinch Stole Christmas! Movie versions have featured some of our favorite characters and actors, from Bill Murray to Kermit the Frog to Mickey Mouse.
Most importantly, this classic taught us how to give again, from the heart, and not just with money or merchandise.
… it's a Charles Dickens' A Christmas Carol, if you hadn't guessed. (Fun factL Dickens wrote the book in only six weeks thanks to this morning routine.)
Not only is the book a wonderful read, but there's an incredible backstory about it that you probably don't know.
The story of how this book came to be requires us to go back to 1824 when the future author was just 12 years old. The boy's father was imprisoned, leaving his young son to take on a spell of child labor in a dirty old factory near London. Forced to sell his collection of books and leave school, this humiliating experience devastated the boy and left a great scar on his soul. There was some good that came of this hardship, however. The absence of his father led the boy to greater awareness of the social injustice that plagued Britain at the time.
These experiences undoubtedly laid the foundation for the characters of Tiny Tim, Bob Cratchit, and the once-miserly-and-then-transformed Ebeneezer Scrooge. Some historians believe that Scrooge represents the love-and-despair that the author felt towards his father, a classic character dilemma seen in stories from East of Eden to Star Wars.
Amazingly, Dickens finished the book in just six weeks and it was published on December 19, 1843, just in time for Christmas. While it brought Dickens great fame and contributed to his legacy, he didn't earn much money from A Christmas Carol because he negotiated a bad publishing deal.
The story, as you know, is about a bitter old man by the name of Ebeneezer Scrooge. It begins on Christmas Eve in the setting of Scrooge's small business in England. It's there where we meet his employee, the loyal family man, Bob Cratchit, who tries to negotiate with Scrooge for time off on Christmas Day. "Bah, Humbug", is Scrooge's response. The old man cares not for Christmas or family or time away from work.
But that night, when Scrooge goes home to his lonely abode, he is visited by four ghosts. First, on the stairway to Scrooge's door, we meet his former business partner, Jacob Marley, a man now bound by chains, who urges Scrooge to change his ways. Later that night Scrooge is visited by the Ghosts of Christmases Past, Present and Future.
The Ghost of Christmas Past reminds Scrooge of the good, kindhearted man he once was, or at least could have been. The Ghost of Christmas Present takes him by the Cratchit family's humble dwelling, where we meet young Tiny Tim, Cratchit's frail son, for the first time. Finally, the Ghost of Christmas Yet to Come strikes great fear and sadness into Scrooge showing him what the future will look like. Most poignantly of all, we see that Tiny Tim Cratchit has passed, unable to survive because Scrooge would not pay Bob Cratchit enough money so as to afford proper medical care.
Before the Ghost leaves Scrooge for the night, he shows him a desolate funeral of a "wretched man". It turns out to be Scrooge and shocks him into an awakening and a changing of his ways.
When he wakes up from his nightmare, Scrooge remains committed to the changes he made in his dream. He famously calls out to passerby's on the street, "What day is today?"
"Christmas!" they cry back with glee.
And so Scrooge works to make amends. He sends for a turkey to be delivered to the Cratchit family. He attends his nephew's holiday party. Most importantly, he greets a bewildered Bob Cratchit with a raise the next day.
Scrooge is a changed man, showing us to the power of generosity, and the truth that we can transform ourselves at any age. I hope you realize this, and don't need such a drastic wake-up call to take action in your life.
By the spring of 1844, experts had attributed a sudden burst in holiday charity to popularity of this Christmas story, while for years prior to its publication, Christmas was often marked with 'Puritan sobriety and somberness'.
But many of us miss the point about Scrooge's transformation. It was not about the money he spent on a turkey, nor the gifts with which he showered upon others.
Many of us, and I am as guilty of this as anyone else, often seek to buy our way to good favor, or express our sentiments through financial means.
But this is not the way of pure love, it is not the generosity that matters the most to the recipient.
What mattered most were not the gifts Scrooge brought, but the love he showed, the experiences he enhanced, and the memories that he created through his generosity.
Scrooge could have shown up empty-handed at his nephew's party or the Cratchit's humble home and he would still have been welcomed with great delight, for experiences are greater than money, time matters more than physical gifts, and love is greater than all. That's what matters at Christmas, and frankly, on any day that ends in 'y'.
Be generous with the right things, right now.
Dickens, through his tale of a man given a second chance at life, has shown us the true spirit of giving and the best path of living. Don't wait until it is too late. Be generous with the right things, right now.