Best Delta 8 Carts
Best Delta 8 THC Carts
Delta 8 THC Vape Cartridges
Buy Weed Online
Best Delta 8 THC Gummies
THC Gummies
Best THC Gummies
Best Delta 8 Gummies
Area 52 Delta 8 THC Gummies
#1 fitness trend and #1 workout mistake for 2014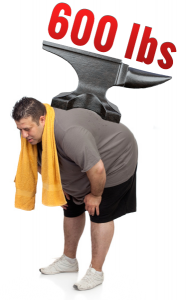 This is funny. The #1 trend in fitness right now is also the #1 workout mistake that you will probably make this year.
You see, the big trend is to do a random Cross-Fit or bootcamp workout a few times each week. But not only does that NOT give you the results you deserve, but it also puts you at a greater risk of injury.
Any time you do something you aren't prepared for, you can get hurt. And if you are just doing random workouts each day, you aren't telling your body the best way to shape up, burn fat, and put muscle in all the right places.
Randomness = Raised Risk and Reduced Results  <= Superbad combo
This is also why people drop out of their program. They don't get fast results and they get hurt. So stay away from that trend.
However, you don't want to do the exact opposite, and start a high-volume bodybuilding workout where you do the same 6 exercises for one muscle group 5 days per week. You'll end up in the doctor's office with sore joints.
Here's the SOLUTION: To get FAST results, you must use short workouts that you can even do at home, and with the safest, scientifically-supported program is to use Turbulence Training (TT).
TT has been around for over 12 years and used by over 151,000 people. It now comes with follow-along workout videos where I'll show you exactly how to do every exercise and workout safely and effectively.
Plus, we repeat three unique workouts each week for four weeks, causing rapid results and then – and ONLY then – do we switch up the program so that you don't get bored.
That's why Turbulence Training is Proven, Perfect, and Productive. You only need to exercise THREE times per week for 30 minutes per session. That's less time than it will take to watch your favorite movie. So…
Get the PERFECT proven fat burning workout system here <= 72% off
To celebrate the New Year and help you kick-start your fat loss efforts, and perhaps even win my money in the 19th TT
Transformation Contest, we're having our biggest sale ever on the Turbulence Training program.
At its full price of $97 it would still be a bargain (I charge twice that just for a single training session, and I still have no more room for clients).
But until midnight tonight you'll get the full 12-week program for just $27 because we want to give you every workout and nutrition tool you need to finally burn that belly fat and have your Best Year Ever in 2014.
If you're sick and tired of being sick, tired, frustrated, and overweight, then take advantage of this done-for-you, follow-along, Beginner-through-Advanced fat loss program today.
It's less money, and works faster, than P90X, a CrossFit membership, or a month of your local bootcamp. And you can do it at home, at your convenience, and you can start immediately.
Get Turbulence Training for only $27 <= 72% off sale ends tonight
This is your year.
#NoExcuses2014
Proud of you for taking action,
Craig Ballantyne, CTT
Certified Turbulence Trainer