#1 Factor Email Marketing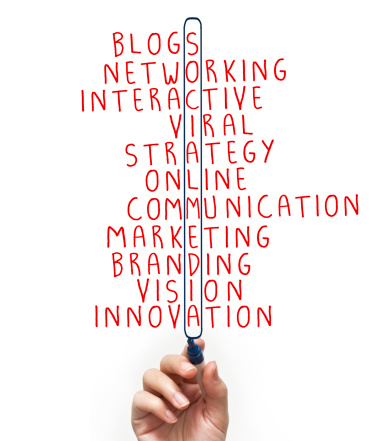 Heeeeeey, Jimmy Vegas! He's back. My good friend, Jimmy "Vegas" Sweeney, is here to tell you how to improve your email marketing. When you have the right subject line and the right link, you can send a ton of clicks to your offers. This is essential. It's like the first date. It has to go right. Here's how to do it, Jimmy Vegas style. – Craig
***
#1 Ingredient to Improve Your Email Marketing
By Jimmy "Vegas" Sweeney
Here's how to create email subject lines that demand your emails be opened and read.
Heeeeeey, Jimmy Laptop! (Say it like, "heeey Macarena!)
Do you know how your subject lines are performing? Are they too cute and clever? Boring and lifeless? Do they shout, "Please delete me?"
The words you choose for your email subject lines are the most important of all. Your customers and prospects read these first–and in an instant they decide whether to open and read what you have to say or pound that delete key.
So, if you use email to market and sell your products and services I've got a few email subject line secrets to share with you today.
The main ingredient of my email subject line "formula" is this: ALL SUBJECT LINES must create instant curiosity!
In a world of absolute email information overload your prospects and customers have their "trigger finger" hovered over the delete key as they scan their inbox for irresistible email subject lines and dump the rest faster than yesterday's newspaper.
I am continually blown away at how poorly written most email subject lines are. Many otherwise talented Internet marketers really drop the "eBall" in this area. Consider these typical losers:
Own your own business today
Low-price leader
Increase your energy and vitality
Blowout special on all our products
Low-rate mortgage
Blah, blah, blah . I can't hit the delete key fast enough when I see this junk in my inbox.
Ryan Deiss, of Digital Marketer fame, is one of the GREAT email marketers online. His company recently listed their top 100 Email Subject Lines and this is something you should immediately add to your "swipe" file.
Digital Marketer's Top 100 Email Subject Lines
Here's another web page from Digital Marketer that breaks down email marketing strategy and stats beautifully.
And here's my 7-point checklist to turbo-charge your email subject lines immediately:
1. Address the recipient by his or her first name whenever possible.
2. Add a BIG dose of curiosity.
3. Use the pronoun "you" if it works well.
4. Avoid being cute and clever. Stay clear of clichés, like the plague!
5. Stifle your desire to *SCREAM* "OPEN ME!!!"
6. Keep the subject line related to the copy in the body of the email.
7. Create simple, punchy, personal, and easy-to-read subject lines.
CURIOSITY is the one giant key to keeping your message from getting deleted–that and maintaining a great relationship with your subscriber list.
Always send the email to yourself first to see how you'd respond to the subject line.
Split-test subject lines if you can, and especially if you're planning to add the email to an auto-responder series later. You always want the best email subject line working for you in your auto-responders.
One last reminder:
Today, email traffic is so impacted, your messages will be lost without a compelling subject line. One way to stay on top of this is to pay attention to the emails YOU open.
Notice and analyze the ones that make it past your trigger finger. Create a swipe file of those killer subject lines and then tweak them to use in your emails.
***
Thanks Jimmy!
Hope to see you in Vegas soon,
Craig Ballantyne
There will be days when you struggle, and that is okay. Just never give up. Realize everyone goes through this, and not quitting is what separates the winners from the losers. Don't take the easy way out. Stay strong. Believe in yourself as much as I believe in you. You can – and WILL – do it this time. Keep on pushing on and NEVER, ever give up on what is important to you.