#1 Exercise Trick to Overcome Your FEAR of Thanksgiving!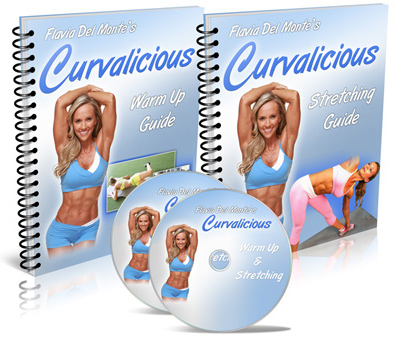 It was a wintery wonderland on the farm on Saturday (pictures below), and I spent the day thinking about you and the big fears you have about this coming weekend. You're worried about gaining weight. Everyone is. It's not your fault.
Fortunately, there's a solution. But it's NOT what you think.
You see, the average person will eat too much and then try to burn it off on the "cardio confessional." That doesn't work. It only leaves you skinny fat, bloated, and with tighter pants on Monday morning.
You simply can't out-cardio a bad diet.
But…
You can use a simple little exercise trick that stops the food you eat from being stored as belly fat, even when you eat too much.
This little exercise switch causes your body to burn off the excess calories and to specifically sculpt the areas that you want to look good. That's how you end up with curves in ONLY the right spots!
You'll learn how to use this simple trick of exercise timing so that the big meals you enjoy this weekend (guilt-free!) switch on the calorie-burning factories in your muscles (scientifically known as 'mitochondria').
The best news of all is that this exercise trick won't take hours like those cardio confessional sessions. You won't have to stock up on silly People magazines and glue yourself to an elliptical machine or treadmill for 60 minutes just to burn off 300 calories. (Which doesn't work for weight loss anyway.)
Of course, the exercises aren't easy, but the good news is that they are FUN and this weekend you'll also have plenty of extra energy from stuffing, pie, and my favorite, sweet potato mash!
So have no fear. Come Monday morning you won't weigh a single pound more, and yet your pants be looser.
Click here to get the exercise tricks to lose belly fat on Thanksgiving
Here's a picture of me with the creator of this program, Flavia Delmonte. We were down in sunny Tampa, Florida, then, and that's where she is now with her husband Vince and their adorable children, Milia and Gianluca.
This is the exact exercise system that Flavia used to get back in shape fast after the birth of her kiddos. It worked for her and for thousands of other women of all ages. You need to see the Before-and-After photos on her website. You'll be amazed. My favorite is the happy woman in the purple sports bra. Great curves!
Click here to get the exercise tricks to lose belly fat on Thanksgiving
Don't wait. Flavia has promised TT readers a special holiday discount on her program, but it ends soon. So if you want to enjoy all those big meals this weekend guilt-free, then take advantage of this deal that she's giving you.
Taking care of you this holiday season,
Craig Ballantyne, CTT
Certified Turbulence Trainer
PS – This is SO important to remember this weekend!
Do NOT obsess about your scale weight. No one but you knows the number. If you are losing inches, it doesn't matter if the scale is slower to budge.
There are so many factors – especially for women! – that determine scale weight (your cycle, water retention from BIG meals, carb storage, lean mass, etc.) Focus instead on behaviors that help you lose fat.
After all, millions of people have been deterred from their fat loss program because of mistaken emphasis on body weight, rather than inches lost and how your clothes fit. When it comes to your body transformation, it's how you fit in your clothes and look in the mirror that counts. Forget the scale if you want to be happier!
Stay strong and keep on pushing on – make the right decisions and you WILL get results.
Keep on believing in yourself. You CAN do it.
PPS – Here's the winter wonderland I'm enjoying with Bally the Dog today…