#1 Diet Rule This Weekend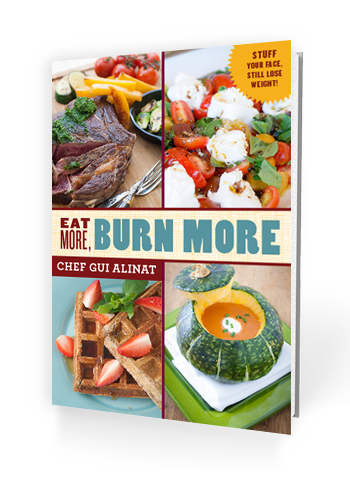 Another weekend, another trip for ol' CB. And while my last few weekends were spent on the road working, this trip is more for pleasure.
I'm off to Atlanta where hopefully it's a lot warmer than it was on the farm this week. On Saturday morning I'm tagging along with some well-to-do friends that have rented out the Porsche Experience Center.
We'll get a few laps driving their latest cars. It's not the first time I've done something like this. Back in 2013, when I went to Octoberfest, I also had the chance to visit the Porsche factory and test track in Leipzig, Germany, where I "fell in love" with the 911 Carrera 4S.
These days I still don't own a car, and just get around town on my bicycle, but I smile every time I see a 911 on the road… and I'll be smiling Saturday when I drive one again. Photos will be posted on my FB page and in an email next week!
Now let's talk about a Diet Rule that you and I should follow this weekend… it has to do with what we drink.
While Germany is known for beer (and Riesling), Atlanta is the home of Coca-Cola and Peachtree Margaritas.
But you know what all those drinks have in common?
You should AVOID them if you want to lose fat.
Drinking calories is the easiest way to gain weight. Research shows that liquid calories don't register in our brain. We don't get full from them – although beer bloats your belly… and Coca-Cola rots your teeth.
So let's do a personal challenge this weekend…
NO liquid calories. Never drink calories if you want to lose maximum fat.
That's the #1 diet rule of the weekend.
This goes for milk, soda, and juices – especially juices – orange juice is just as bad for your belly as Coca-Cola!
Let's focus on real food this weekend.
How's that sound?
By doing this, you'll be able to eat more food and feel food longer while finally LOSING weight on the weekend.
And this will be really easy for me, since I'm in a food town like Atlanta. I'm excited for this one, especially because we're going to Kevin Rathbun Steak after we work up an appetite driving in circles. Apparently it's one of city's best steakhouses, perfect for meat and potato lovers like ol' CB. (This ol' farmboy just isn't into those 'foodie'-type of restaurants.)
Now while you can't join me in Atlanta, you CAN have an amazing weekend of eating at home thanks to my friend, Chef Gui Alinat. I highly recommend his meatloaf… and his pancakes… and his recipe for Best. Steak. Ever. Chef Gui shows you the secrets of eating more food to burn more fat, all thanks to his training in France.
Get instant access to Chef's recipes here
Drink less, eat more. Eat more, burn more. Vrooom Vroom, Zoom Zoom.
Those are the words of the weekend,
Craig Ballantyne, CTT
Certified Turbulence Trainer
PS – Important email coming on Monday morning…
…about 3 dangerous exercises to avoid.
Please read that one. It could save you from a lot of headache and backache.
PPS – One more set of words for the weekend…
Live & lead by example. Be proud of the changes you are making and what you are trying to accomplish. Create your code. Stand up for what you believe in. You will attract the right people and repel the negative. Find the right people for your life and don't be afraid to let go of negativity.
PPPS – And one set of wheels for the weekend.