035 – Diet, Cardio, Crossfit, Time Management, and Girls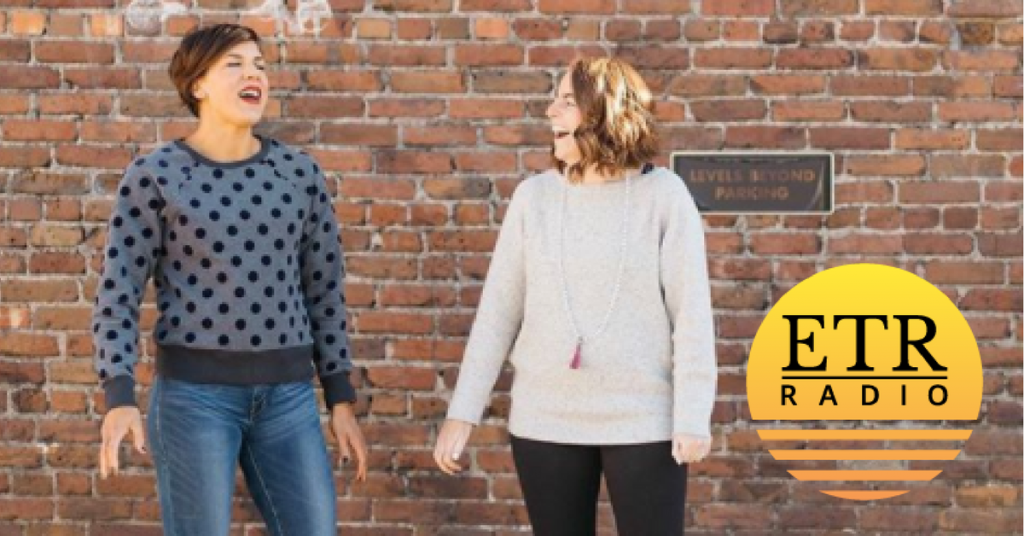 Never Miss An Episode!
Just add your name and email below receive a notification for each new episode!
On this episode, I am interviewed by Claire and Joy on the Girls Gone WOD podcast where we talk diet, cardio, CrossFit, time management, and girls
Podcast: Play in new window | Download
What inspired you to get into The Fitness Room?
I wanted to be a strengthening conditioning coach in the National Hockey League when I was in high school because I grew up in Canada, in this little town and all you did was you play hockey and you drink beer.
I realized very quickly I was not playing in the NHL because, where I came from, I was good but I was mediocre because everyone in my town is so good. So, I thought, maybe I'll be a physical therapist and then I realized there is this strengthening conditioning thing, and so that's what I went to college for.
You were writing for Men's Health. What drew you to that and what were you writing?
I got totally lucky
I was still a graduate student and I was searching the NSCA website for jobs and stuff because I was graduating in a few months. Lou Schuler was the Men's Health Fitness editor at the time and he had a post or some message forward that said, "Hey, send me stuff" so I did.
I sent him the latest newsletter that I had written and he was like, "Oh, this is great. We're going to publish this in the magazine next month."
One of the things I realized, and I think this is so true and very valuable for anybody that's writing for any magazine or any publication, is that editors are the most overworked and underpaid people in the world.
So, I got back to them right away and as such, they knew I was serious and that led to work for them for 17 years.
I feel like there's a huge shift in the fitness culture. Talk to us about your book, The Great Cardio Myth.
People were all really into running and so all of the research studies were on running and then all of the nutrition studies were on carbohydrates for post running and that became why you should eat carbohydrates to lose weight.
That's how we all got sucked into that world. The only good thing that came out of that was the low-fat yogurt episode of Seinfeld because if we didn't have the low carb or the low-fat stuff we wouldn't have had that episode.
How do you approach women and be like, "Chill, trust, you don't have to work out five hours a day?"
It's just bringing them back to reality and slowly show them like, hey, even if you miss the workout, things didn't change. Then, you try to educate them on science and the whole point of training is give stimulus advice, stimulate the body to make a change. Your body makes the change when it's not in the gym and when it's in recovery mode and then you try to educate them a little bit on hormones and you educate them a little bit of physiology.
Try to make the complex as simple as possible.
Where do you stand on CrossFit? Just so we're clear.
I have nothing against it but in 2006 when I started one of my programs and it became really popular, all of these people were saying I copied CrossFit and I'm like, "I copied exercise?"
I've never done CrossFit and I think I would fall apart if I do CrossFit so I don't really poke my head in there too much.
It's done more good things and bad things. Actually, I did a video on Instagram the other day where I did handstands and somebody posted like, "Oh, my God! You do CrossFit?" I'm like, "No, I do handstands."
I have to be honest, when I hear this idea of own your time it sounds great but it feels less realistic.
All the stuff that I've ever done has been about how to get more with less.
When I did turbulence training, it was how to get more results with less workout time.
With the perfect day formula, it was like how to get more results with less work time.
It's a matter of looking at people's schedules and saying, what really matters here?
I have so many clients who are single entrepreneurs who email me and say, you know what, I'm really stressed out by 7:30 in the morning because of my morning routine. Then I look at it and there are 12 things they're trying to accomplish before that 7:30 am mark.
Why do you have to do all these things? What you have to figure out is what really matters to you and what's really important of this phase in your life.
You have to understand that it's a matter of expectations. Once you figure that out, then you need to start cutting back.
If you're dealing with someone whose whole day is completely scattered and you don't even know where to begin here, what would be the first step that you'd recommend?
Plan out tomorrow or tonight. If people are doing their to-do list first thing in the morning, it's already too late. You have to do it the night before.
You have to have small victories. They give you the motivation and momentum to keep going and having bigger stuff. That's generally where I would start with somebody. 
How do you conceptualize or at least address procrastination and distractions?
That is all about a not to-do list. You need one to set your priorities straight and really stay on track towards your goals.
Tell us about a place that you feel is memorable or stuck with you. I'm sure there's a lot of places but something that has stuck with you with all of your travels.
Everybody has to go to Japan. I've never been to another planet but it's got to be the closest thing. It's so awesome. Tokyo is really great.
I really look forward going back to Japan. That's the first place that everybody should go and everybody should also go to Italy.
—
Wow. What a show. That was so much fun. I'd love to hear what you think, keep me posted, and please email me at support@earlytorise.com or send me a message on Instagram or Twitter.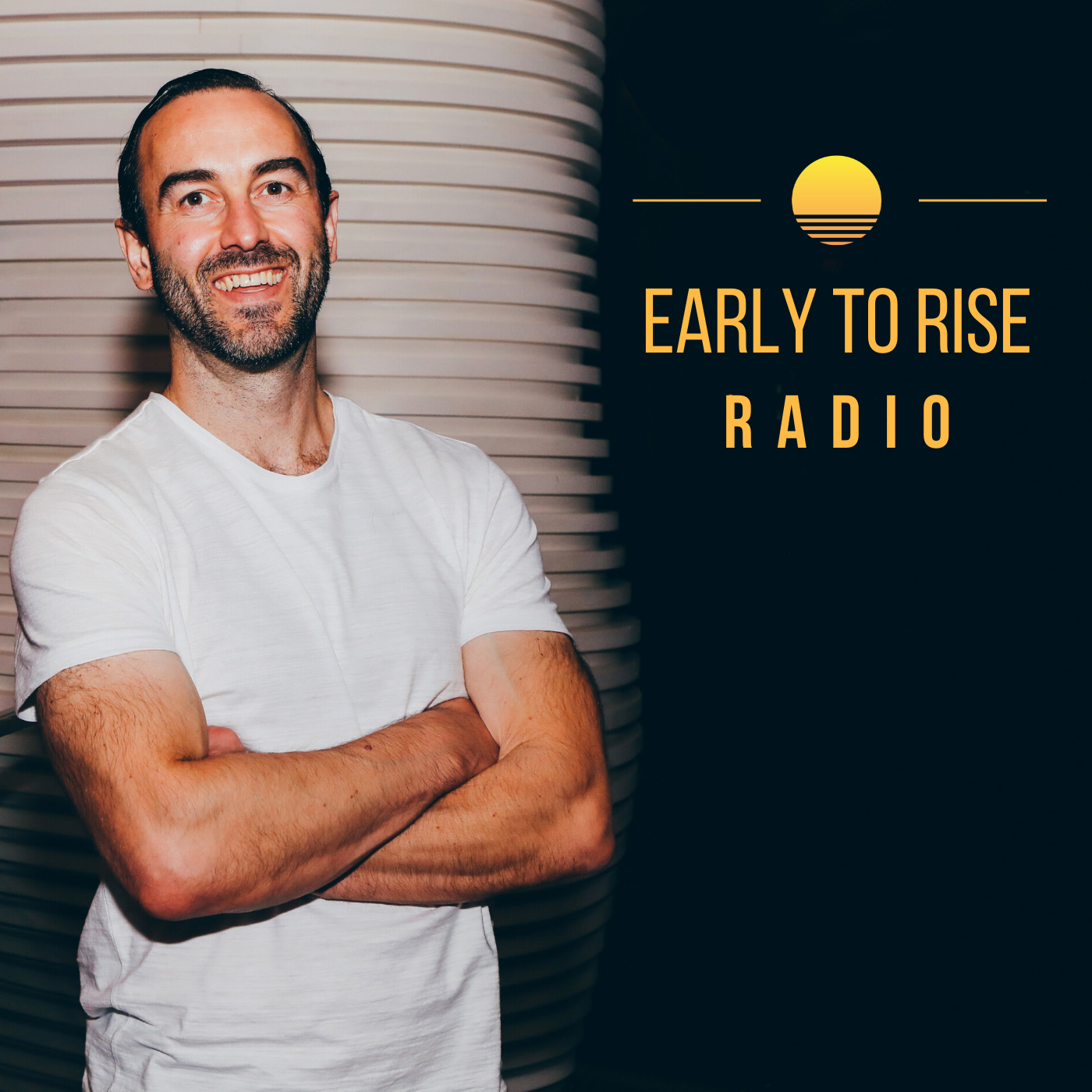 Early to Rise Radio
Craig Ballantyne
Hi, this is Craig Ballantyne, host of Early To Rise Radio. Have you ever wanted to become wealthier, healthier, wiser, or just have more time to appreciate the finer things in life? On this show, we reveal what high performers are doing every day to be more successful WITHOUT sacrificing their personal lives. Early To Rise Radio is sponsored by The Perfect Day Formula. Get your free copy of this game-changing success guide at FreePerfectDayBook.com.