034 – 10 Best Books of 2017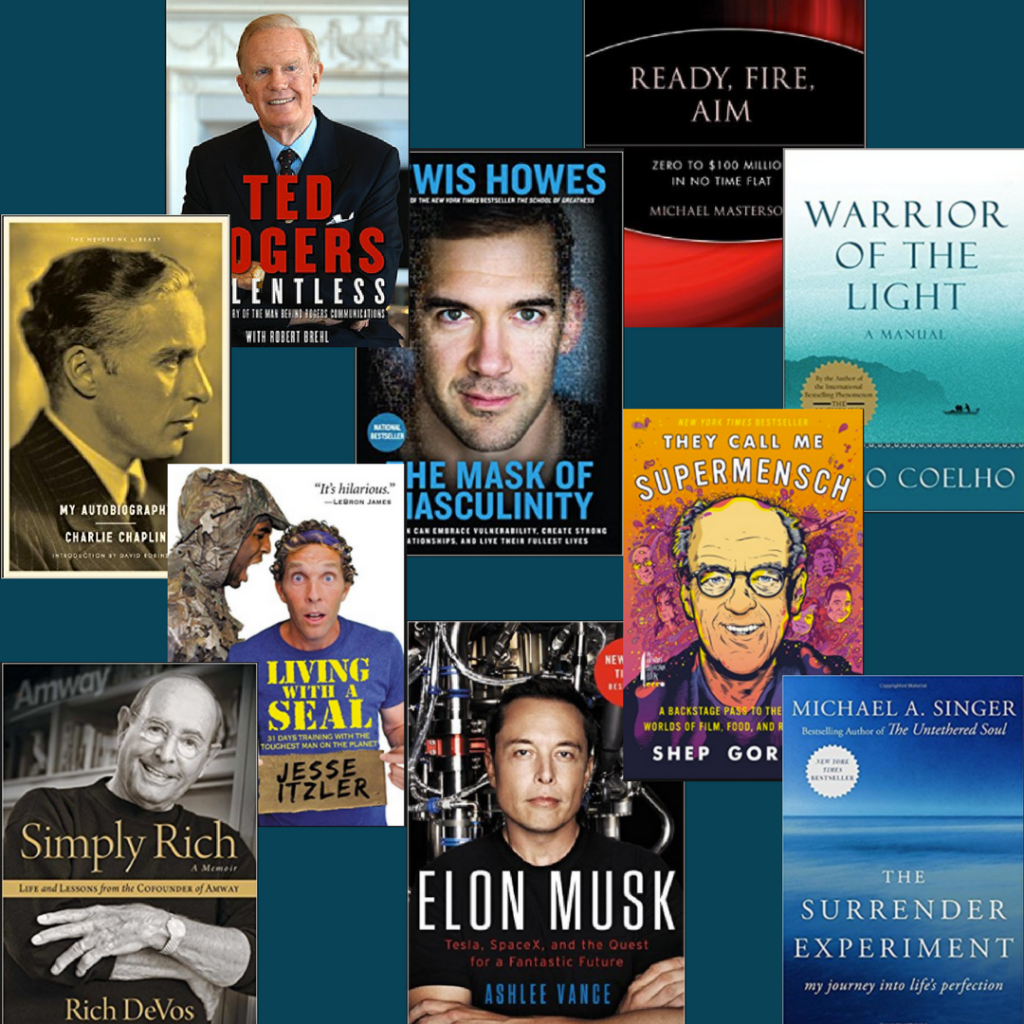 Never Miss An Episode!
Just add your name and email below receive a notification for each new episode!
Podcast: Play in new window | Download
Subscribe: Apple Podcasts | RSS | More
This year I read about 35 books… not a record, that's for sure, but there was a powerful theme that ran among the books I read. Some were the best I had read in a while.
 From Charlie Chaplin to Elon Musk, it felt that my favorite books of this year were about people that had achieved success without seeking glory. I admired those who had focused on doing the best work they could do rather than the outcome. Life is about the well-executed journey of true bliss, not the glorious destination.
There's also a second overarching theme in my favorite books of the year. It's from something Steve Jobs said in his 2005 address to the graduating class of Stanford.
"Again, you can't connect the dots looking forward; you can only connect them looking backward. So you have to trust that the dots will somehow connect in your future. You have to trust in something — your gut, destiny, life, karma, whatever. This approach has never let me down, and it has made all the difference in my life."
Most of the books that connected with me in 2017 looked back on a lifetime of legacy building (with Elon's book being the exception).
I hope you enjoy my list, and we'd love to hear the best books you read this year. Please click through to the ETR website and post your favorites in the comments section below the article.
(Caveat: These are the 10 best books that I read this year. Most of them were published in the last 24 months, but there are one or two older books on the list. Still, they are all part of the theme.)
10. "Supermensch" by Shep Gordon
Fair warning, this is a fairly wild tale of sex, drugs, and rock'n'roll told from the perspective of an awkward Jewish boy from Long Island that stumbles into the world of Janis Joplin, Jimi Hendrix, and Jim Morrison. Not only did he survive to tell the tale, he came out the other side with business and life lessons galore.
My favorite stories from Gordon include…
Gordon's "guilt by association" marketing trick to created instant celebrities
The legendary story of how a concert in Toronto built Alice Cooper's reputation
How Gordon out-partied Teddy Pendergrass and made a handshake deal to be his manager
His resourcefulness and knack for getting concerts done and deals made… even when it looked like all hope was lost (like the time Teddy Pendergrass canceled a concert in New York and Gordon had to refund the hundreds of pimps and prostitutes in the audience)
Oh, and how he was doing all of this without a cell phone or email (back in the 80's)
Gordon's reminders about what really matters in life… and his warnings about how far – and fast – you can fall
At the end of every chapter, you'll find yourself saying, "There's no way that really happened!" (You can also watch the film, Supermensch, from Mike Meyers.)
9. Charlie Chaplin's Autobiography
Chaplin's father was a terrible man, and Chaplin's early years read like a Dickensian novel. He and his younger brother roamed London as starving street kids after their mother was committed to a mental institution. His stories include…
The great detail in which Chaplin went to invent new comedy bits for his movies
How Chaplin was a true entertainment polymath… Not only did he transition from silent pictures to 'talkies', but he also wrote symphonies and the music scores to his movies
His almost unbelievable friendships and travels… from hanging out in Einstein's apartment to nearly being assassinated in Japan
His political struggles in the 30's and 40's where he was eventually "run out" of America
Chaplin was an extravagant wordsmith, and you'll find yourself reaching for your thesaurus after reading nearly every page.
8. "The Surrender Experiment" by Michael Singer
Imagine a man that simply wants to spend all day meditating, and yet through a series of nearly incredible events he becomes the CEO of a billion-dollar business. Again, here's a book that will leave you saying, "I can't believe that really happened!"
My favorite stories included…
Singer's commitment to living life on his own terms
His integrity to doing good work and giving his people opportunity
The incredulous chain of coincidences that Singer attracts into his life
His indomitable attitude as he enters into the fight of his life after a business deal gone wrong
Singer has another book you may have heard of, "The Untethered Soul."
7. "Warrior of the Light" by Paulo Coelho
One of my coaching clients gave me this book because I often quote the author in my presentations. Coelho eloquently describes the benefits of having some type of structure in your life:
"Discipline and freedom are not mutually exclusive but mutually dependent because with without discipline you would sink into chaos."
Each page will seem like it was written for you on that very day as if Coelho was delivering your daily horoscope. Reading a few pages while lying in bed is a great way to end the day if you are going through troubled times.
6. "Living With a Seal" by Jesse Itzler
If you're ever at a conference where Jesse Itzler is one of the speakers, don't miss him. Itzler is a masterful storyteller that can also deliver business lessons with the best of them. He's also Branson-esque, an entrepreneur happy to sell you anything and everything, while living life to the fullest, too.
Itzler recounted his journey from street hustler to billionaire (from the sale of his company, Marquis Jets). Through a series of adventures (again, connecting the dots looking backward), Itzler ended up hiring a former Navy SEAL to live with him for 31 days. His book, Living With a Seal, chronicles the extremes demanded of Itzler and takes you through the lessons learned and friendship formed from the true bliss of physical and mental sacrifice.
5. "Mask of Masculinity" by Lewis Howes
I've known Lewis Howes for nearly a decade. He's gone from broke and sleeping on his sister's couch to being a New York Times best-selling author and having one of the world's most popular podcasts, The School of Greatness. Earlier this year Lewis spoke at my Perfect Life Retreat, and I also had the chance to interview him at his home in Los Angeles about his new book.
In "The Mask of Masculinity", Howes explains the reasons why men hide behind masks of wealth, impassiveness, anger, and aggression. Drawing on his discussions with psychologists, doctors, and Howes' more famous podcast guests, like Tony Robbins, the book teaches men to break through mental and emotional blockages to living a better life.
My favorite story comes not from the book, but from our interview.
"I still wear the aggression mask," Howes admitted. "My entire life I felt like I was being attacked by bullies, teammates, teachers, and parents. I have to work on fighting this daily."
Because of this, his outlet became aggression. While this 'mask' fueled his excellence in sports and training, it had negative consequences for his relationships.
4. "Simply Rich" by Rich Devos
Devos grew rich in the glory days of America. He became an entrepreneur immediately after World War II, back when the government stayed out of the way. There were few rules or regulations. For example, Devos and his family spent many hours in his basement filling the first bottles of "goop" they sold. They didn't need a certified factory. They just went to work.
This book is a heartwarming story of the American Dream that will inspire you to take action, live your bliss, and build a better world for family, friends, and strangers.
3. "Relentless" by Ted Rogers
Ted Rogers is Canada's version of what you'd get if you combined Rich Devos with Ted Turner. A rebellious, and politically active teenager, Ted Rogers became a serial entrepreneur who never took no for an answer. He always found a way to get a deal done.
Now some might criticize Ted Rogers for working too much, but to him, making deals wasn't work… it was his life's passion. He left a massive legacy in Canada, owning multiple television stations and telecoms.
But the big lesson from this book isn't about what he achieved, but how he achieved it – through fair-and-square deals that, even when they looked to be in doubt, were saved through Rogers' "art of the deal' strategies.
If you want to think like an Empire Builder, put this Canadian success story on your wish list, no matter where you live.
2. "Ready, Fire, Aim by Michael Masterson (aka, Mark Ford)
This is my third time reading "Ready, Fire, Aim" (RFA). Written in 2007 by Mark Ford – the founder of Early To Rise, the lessons for small and medium-sized business owners are timeless.
Mark teaches you to go from zero to $1 million, and then transition to the next stages ($1 to $10 million, $10 to $50 million, and then $50 million and beyond). Remember that he has personal experience at each of these levels, unlike most business book authors.
I know several multi-millionaires that claim RFA to be their business Bible. It is the best business book that you could ever read. If you don't believe me, digital marketing guru Ryan Deiss also considers "Ready, Fire, Aim" to be one of the five most important business books you can read. Get your copy here.
1. "Elon Musk" by Ashlee Vance
Ashelee Vance's biography of Elon Musk is so addictive that I would rush home from the office to read it for two hours each night.
How was Musk, who seemed to be a real-life Tony Stark, able to shake up not just one industry, but two or three (if not four or more)?
Who was this character who bet every dollar he earned from his $100 million Paypal payout on incredibly risky start-ups? Who was this man who went from nearly broke and bankrupt on Christmas Eve, 2008, to multi-billionaire today?
My favorite stories in this book include…
How he had to give up his private plane and start flying Southwest Airlines during the stressful period when SpaceX was failing to launch
How his team persisted to get that first rocket to work… and how a contract from the government essentially saved this business … and Tesla
How he figured out – through analyzing printer data – which of his team members shared negative information with the media
But the stories don't stop in the book. There's an extra Elon Musk bonus for you. Late this year Rolling Stone published a can't-miss article from Neil Strauss about Musk's plan for outer space.
—
These books help you build the Perfect Life. They reminded me of an approach to life that I first heard about from my friend Brian Kurtz and Marty Edelston at Boardroom Inc. the publishing company:
"A master in the art of living makes little distinction between his work and his play, his labor and his leisure, his mind and his body, his education and his recreation, his love and his religion. He hardly knows which is which. He simply pursues his vision of excellence at whatever he does, leaving others to decide whether he is working or playing. To him he is always doing both." – Lawrence Pearsall Jacks
This is an approach to life that I love. I've always enjoyed my work and felt writing to be as much leisure as labor. When I finish an article, like this one, I look upon it like a painter looks upon the painting, like a sculptor the statue.
Grab all 10 books on my list, and of course, another copy of my book, The Perfect Day Formula. Just pay for shipping and I'll send you a free copy. You can get it here.
Well, I'd love to hear what you think about my list, and what books you loved this year. Keep me posted, and please email me at Support@earlytorise.com or send me a message on Instagram, or on Twitter.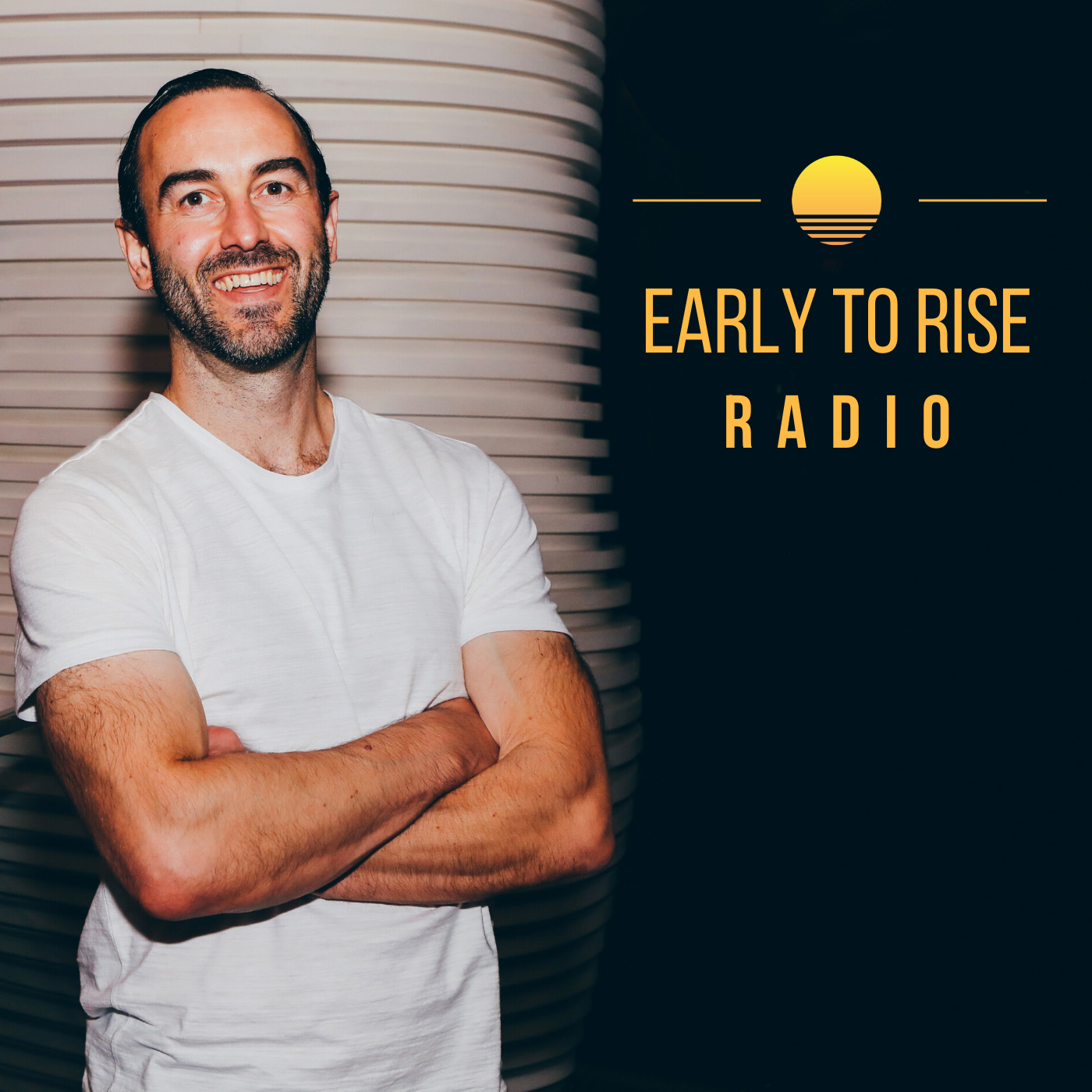 Early to Rise Radio
Craig Ballantyne
Hi, this is Craig Ballantyne, host of Early To Rise Radio. Have you ever wanted to become wealthier, healthier, wiser, or just have more time to appreciate the finer things in life? On this show, we reveal what high performers are doing every day to be more successful WITHOUT sacrificing their personal lives. Early To Rise Radio is sponsored by The Perfect Day Formula. Get your free copy of this game-changing success guide at FreePerfectDayBook.com.