Win Your FREE Copy of Turbulence Training 2.0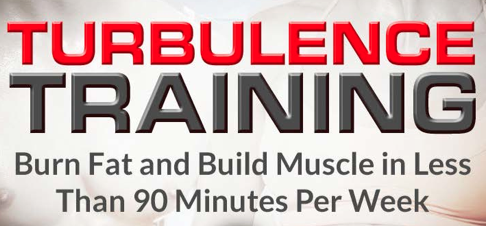 So this is our 10-year anniversary together, and it deserves an explanation. But first, a personal story to illustrate my point…Back in the 1980's when I was growing up on the ol' Ballantyne farm, I'd look forward to the last Thursday of summer before I had to head back to school.You see, that was the day that my mom would take the day off work from the factory to spend with my sister and I.We'd start first thing in the morning with the 30-minute drive to the Kitchener Farmer's Market. We'd walk the rows of produce vendors for hours, picking out fresh fruits and vegetables for mom to cook and can back in her kitchen.After a magical morning there, we'd head to that big city mall for back-to-school shopping. Of course, we couldn't afford much, so this was a HUGE deal for my sister and I to get a new shirt and pants for school.
But the best part of all was stopping for lunch at the mall food court. Of course, I know today how terrible fast food is for your health. But back then, as a 10-year old kid, this was a magical moment. There were so many choices, I was like a kid in a candy store…but instead of candy, it was fast food!
And then for our drive back to the farm, we'd stop at Dairy Queen for an ice-cream sundae. What a way to end the day.
Those trips to the market will always hold a special place in my heart.
So last week, I was feeling a little nostalgic. I decided to take the morning off of TT projects and join my mom – and crazy ol' Bally the Dog! – on one more trip down memory lane to the Farmer's market.
We loaded up Bally into the back of her mini-SUV and made the drive for old times sake. It was nice to walk around the outdoor fruit and vegetable vendors, even though it rained a bit.
But things change.
The market was massive. There was a new indoor meat market, fancy vendors selling coconut oil and other exotic superfoods from all over the world, not just the local fields. The word "organic" was every where, as was "gluten-free" in the bakery area that smelled wonderfully of fresh baked goods.
The market had evolved to be even bigger and better than I had imagined.
But that's the way things work, right?
And you and I must evolve and get better with time, too.
So that brings me back to our Anniversary discussion…and some bad news.
As I mentioned, it's been 10 years now…Yep, it all started between us back in September, 2003.
That was when I released the first version of Turbulence Training to the world. Since then, a lot of things have changed.
Over 147,221 people have used Turbulence Training workouts, videos, and the daily tips delivered in these emails to change their bodies – and improve their lives.
135 different Turbulence Training programs have been created.
Dozens of imitators have popped up on the Internet.
But that hasn't stopped us from creating the 10 Million Transformation Mission and giving out more than $75,000 in cash prizes to the 51 men and women that have won my Turbulence Training Contests.
It's been an incredible 10 year journey.
But things change.
And so I must offer you my condolences, my deepest sympathies, and my heartfelt sadness at your loss.
You see, it's all OVER for the original Turbulence Training.
Its time has passed.
Old age caught up to the "Godfather" of fat loss workout programs, the one that has been around longer than almost any other program you see on TV or have read about on the Internet.
And so, I bring you the bad news:
Turbulence Training is dead.
BUT…
Long Live Turbulence Training!
That's right, it's time for Turbulence Training 2.0.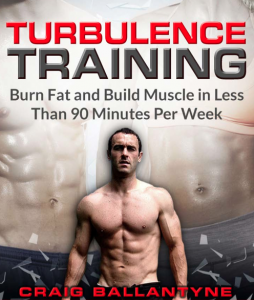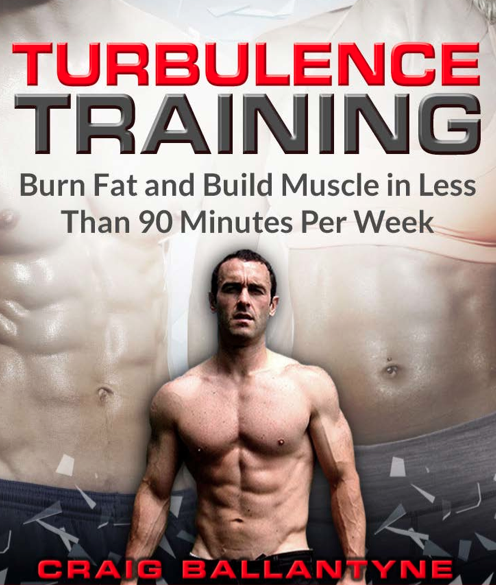 The new and improved evolution of the world's greatest fat loss system is coming soon. In 16 weeks of advanced follow-along workout videos and updated programs, you'll train just three times per week for only 30 minutes.
You'll do every rep of every exercise in these half-hour sessions with me and one of my Certified Turbulence Trainers.
You'll blast fat faster than ever – and these workouts will give you amazing beach body transformation results in less than 90 minutes per week.
Win my Transformation Contests in less workout time than ever before.
It literally delivers the power of 10 workouts in one.
We worked like dogs on this…it's truly the best and most advanced fat burning system I've ever created.
And I want to give it to you for free.
That's right…I'm giving away FIVE copies of TT 2.0 for free this week.
All you have to do is tell me WHY you need the New and Improved Turbulence Training 2.0 system and follow along workout videos.
Just post your comment below
We will select the five most moving stories. But don't just tell me you are strapped for cash. Tell me how TT 2.0 will change your life. Tell me what TT has done for you in the past. Tell me why you need to save time and regain your health, energy, and body from the clutches of age and stress.
That's what will win you a free copy of TT 2.0 – proving to me that it will go to great use.
But hurry and tell me why you need TT 2.0. The contest ends on Thursday at 5pm EST, and the winners will be announced this Friday!
I look forward to hearing from you, and more importantly, sharing the NEW Turbulence Training
Things change for the better,
Craig Ballantyne, CTT
Certified Turbulence Trainer
PS – Here's to another…
…10, 20, 50, and even 100 years of Turbulence Training!
We are going to go forever on our 10 Million Mission, and it will grow and grow and grow until we've helped everyone we can to get back in shape and burn fat with fun, fast, effective workouts that you can do at home.
So hurry and tell me why you need TT 2.0. The contest ends on Thursday at 5pm EST, and the winners will be announced this Friday!
All you have to do is tell me WHY you need the New and Improved Turbulence Training 2.0 system and follow along workout videos.
Just post your comment below
Be back soon with more really cool updates on how I made the workouts BETTER than ever.