Delicious Salad Dressing Recipe: Easy Way to Start Loving Salad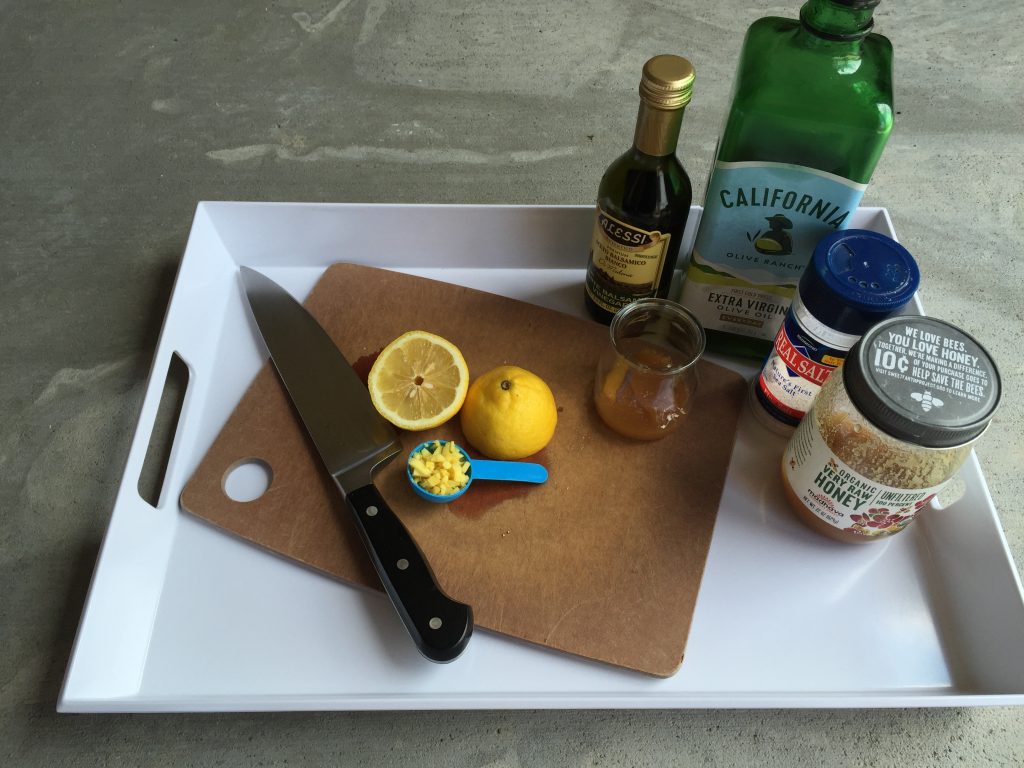 Alright, I admit that I already love salad. I love kale and vegetables of every color and texture, and I love creating the perfect little combo bite with each component.
But, I didn't always feel this way. There was a time when I ate salad simply because it held the coveted "weight loss" factor or because I was "supposed to," when I really wanted something else.
As my personal journey with nutrition evolved, I started playing around with making my own dressing. Creativity is one of my fuels for joy in life (and food) so when I found this salad dressing recipe I couldn't wait to make it. My mouth began to water just reading the ingredients.
Over the years I've tweaked it to become my own concoction. So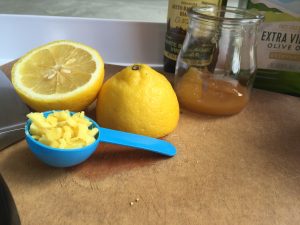 , even though I do love veggies, what I really LOVE about salads — and what was a game changer for me years ago was this salad dressing recipe called Golden Elixir (cue angels singing).
If you struggle to love your salad, I swear this dressing can transform it into something you actually look forward to — and, maybe even get excited about! Even my co-workers at the office start drooling when I pull out my salads that are perfectly bathed in this delicious Golden Elixir.
Even the name implies something special lies within. And it does. Its clean, bright bursts of flavor will have you dreaming about your next salad.
My favorite combo to envelop in this golden goodness is homemade slaw. The slaw is typically composed of shredded kale (massage the leaves with the dressing first), red cabbage, carrot, and bell pepper; topped with fresh mango and spicy pumpkin seeds or avocado when they're in season. Plus, any grilled protein — chicken, shrimp, salmon, bison, or beef — goes great with this blend of ingredients.
Golden Elixir
Prep time: 5 minutes   |  Blend: 30-45 seconds   |  Yield: 8-10 servings
Ingredients:
1 lemon, juiced
1 tbsp white balsamic vinegar
1 tbsp raw, unfiltered honey
1 tbsp fresh ginger, peeled, and chopped
½ tsp sea salt
½ cup olive oil
Preparation:
Blend all ingredients in a Magic Bullet NutriBullet or food processor until golden and smooth.
Store in a glass jar in the refrigerator for up to one month (but it will never last that long!)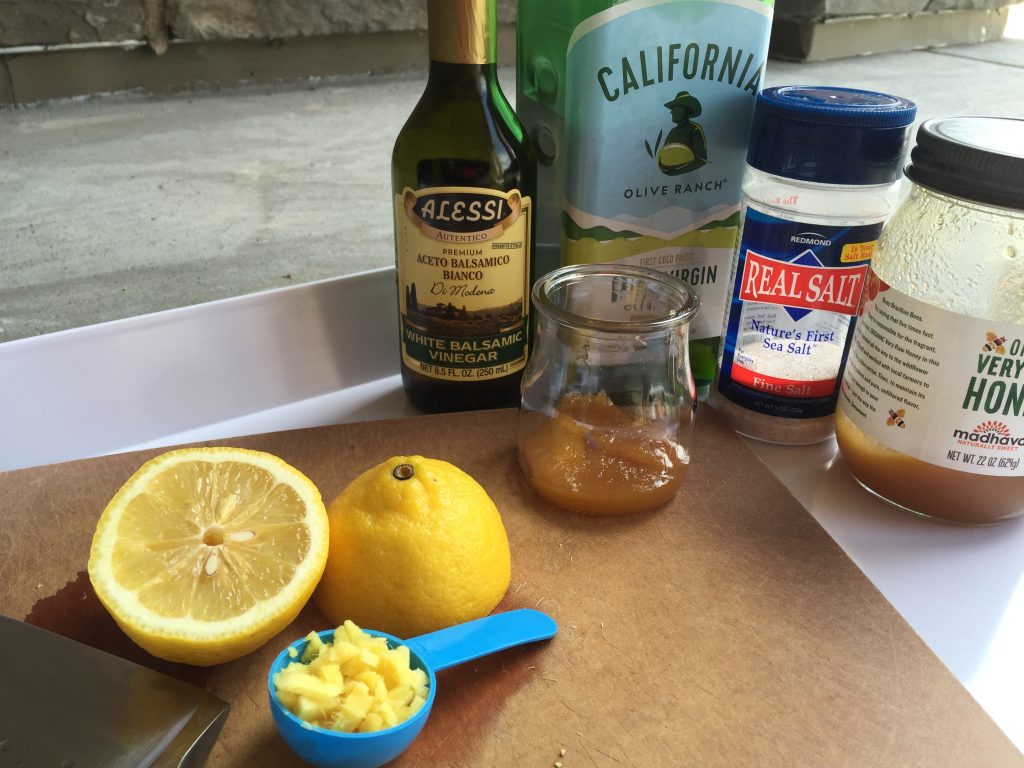 Recipe can easily be doubled or tripled to make a big batch.
Enjoy!
I believe nutritious food should be delightful, making it nearly impossible to eat without saying, "mmmm, mmmm, mmmm" the whole time. This Golden Elixir Dressing — and other mouthwatering homemade dressings — are the easiest way to transform your salad into a meal you will absolutely love!
In Love & Gratitude,

These healthy lifestyle tips are one example of Missi's expert knowledge on how to live a healthier life. Learn more with her Transformation Challenge!
More healthy salad ideas: