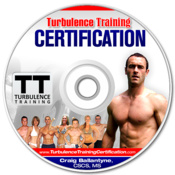 The Ballantyne's Day giving doesn't stop. Today, you're getting a free week's worth of workouts as we finish up the last day of Ballantyne's Weekend.
This is all part of my plan to help 10 Million Men & Women Transform their bodies and their lives, physically, financially and emotionally. We are doing this through our contests, workouts and daily tips.
Please watch this free video to become a part of our 10 Million Mission
(I explain how it all started when I was just FOUR years old.)
Now let's start out with a short workout because I know you're probably really busy today.
Workout 1 – "New School Cardio & Abs"
The old-school way of long, slow, boring cardio and hundreds of crunches has never worked for you, but this NEW way of training will, and it only takes a few minutes. Follow-along with me here:
Do the New School Cardio and Abs Workout with me here
You'll be shocked at what you can accomplish in a few minutes with absolutely no equipment.
Workout 2 – The Snowstorm/Heatwave 300
TT readers from all around the world, from the Carolinas to England to Australia and almost everywhere in between have had to deal with some nasty weather this year, but fortunately TT has the solution for you.
If you're stuck with NO-equipment, you can do this circuit
1) Squats
2) Pushups
3) Jumping Jacks or Total Body Extensions or Run-in-Place
4) Planks or Rocking Planks or Side Planks or Mountain Climbers
The number of sets and reps you do will depend on your fitness level, but here's the "300" version.
1) Prisoner Squats – 20 reps
2) Pushups – 10 reps
3) Total Body Extension – 10 reps
4) Mountain Climbers – 10 reps (per side)
That gives us a total of 50 repetitions. Repeat that circuit SIX times with minimal rest for a total of 300 repetitions.
Great times! Record your time and try to beat it every week (you can do this workout ONCE per week for up to four weeks in a row).
The point is not to go to muscle failure in your sets, but to use hybrid bodyweight training for fat loss and fitness. If 20 squats or 10 pushups are too difficult, please break the workout up into smaller chunks, and do more rounds of the circuit. For example:
1) Prisoner Squats – 10 reps
2) Pushups – 5 reps
3) Total Body Extension – 5 reps
4) Mountain Climbers – 5 reps (per side)
And repeat TWELVE times with minimal rest for a total of 300 reps…OR just do SIX times for a total of 150 reps.
Don't overdo it, after all, you probably have some snow to shovel, too.
Workout 3 – Ballantyne's Day MRT
This workout requires 30 minutes and a little equipment, but nothing you can't have at home in a tiny corner of the garage or basement.
Warm-up – Do 2 rounds of the circuit listed in the above "300", doing 10 Prisoner Squats, 5 Pushups, 5 Total Body
Extensions,and 5 Mountain Climbers per side.
The Workout
1A) DB Reverse Lunges – 30 seconds per side
1B) DB Chest Presses – 30 seconds
1C) DB Row – 30 seconds per side
1D) Cross-Body Mountain Climber – 30 seconds
– Do not rest between exercises.
– Rest 1 minute at the end of this circuit and repeat 2 more times.
2A) DB Step-up – 30 seconds per side
2B) Close-Grip Pushup – 30 seconds
2C) Total Body Extension – 30 seconds
2D) DB or DB Swing – 30 seconds
– Do not rest between exercises.
– Rest 1 minute at the end of this circuit and repeat 2 more times.
That's it. Done in much less than 30 minutes, and 7x's better than doing 30 minutes of slow, boring cardio. Enjoy!
Want to know how I came up with this workout? All is revealed in the Turbulence Training Certification program that will help you burn fat faster – for both yourself and your clients (that we will show you how to get). So if you're a Personal Trainer OR if you've ever wanted to become one, please watch this video here:
Learn how to become a Certified Turbulence Trainer
Our next Live TT Certification will be held April 5th and 6th in Southern California, but we only have room for 15 attendees (we keep the events small so that you PERSONAL attention and instruction).
The health and fitness industry is still growing, even in these tough times, and now it's your chance to help people and make a great living, too. In the past, certifications took your money and left you high-and-dry about how to actually help people, but not anymore. We've fixed that with the Turbulence Training Certification and show you how to get clients and help them, too.
Have an amazing week,
Craig Ballantyne, CTT
Certified Turbulence Trainer
PS – Remember…
There will be only one February 17th, 2014 in your life. Make the most of it and every day. One day. One life. One chance. Live it well. Always.