Your First Priority in Business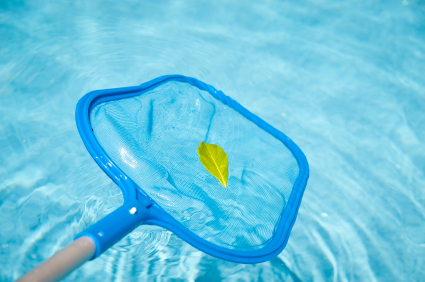 Back in the mid '80s I obtained a job working for a swimming pool builder near Daytona Beach, Florida. I was 20 years old, eager to work and wanted to learn as much as I could.
The fact that I would be working outdoors in beautiful Central Florida around swimming pools didn't sound too bad either. I had visions of working on my tan while being paid to build and service pools around bikini clad women, and backyard barbecues with ice-cold drinks on hand, but then reality set in.
I started out as a service tech and quickly picked up on the ins and outs of the industry. The decently sized company I worked for had two separate locations and around 25 employees. Their sales were growing each year and we were building around 150 pools per year. At around $20,000 per pool (back then) we were growing quickly.
However, I quickly learned that I was severely allergic to a shovel and most hand tools. I would have this weird reaction every time I would use such tools. I would first start to perspire profusely, followed by inevitable blisters on my hands. Weird huh?
I had a huge desire to get out of the field and work within the establishment (translated: work inside with air conditioning). It gets pretty hot in Central Florida in the summer. Fueled by my new motivation I quickly excelled and was promoted from service tech to service manager. This took only about six months, but it seemed like an eternity to me.
My new position put me in the retail store of the business where I would manage the service department while tending to retail sales of pool chemicals, patio furniture and the latest pool games and blow up floats. I was almost 21 years old and the only thing I knew about customer service was to be polite and greet people with a warm welcome.
Apparently, my employer and upper management did not know much more than I did. I was quickly taken aback by the fact that we were so focused on profit margins that we would forsake a customer for the point of being correct and profitable.
We operated like this for the next couple of years, focused on profits only. The only thing that kept us going was the building side of the business that had new customers coming in. But, that was about to change…
Our construction division built a bad pool, no ifs ands or buts about it. This pool was a lemon. It leaked, it cracked, it wasn't level, and the tile work was mediocre. It was obvious to anyone looking at it that something went terribly wrong. Our contracts had a clause that stipulated "arbitration" as the only course of action the homeowner could use against us. Back then, arbitration was performed by other pool builders in the area, and those other builders did not want to burn another builder for fear of retaliation when their turn should come up.
Long story short, the customer lost. Management was feeling pretty good about this short-lived victory and went about selling more pools. This particular customer refused to give up without a fight, he placed a sign in his front yard that said: "We are sorry that we bought an XYZ Pool" He duplicated this sign on two of his vehicles that he and his wife owned and proudly displayed those signs while driving all over town.
Admittedly, it took a while but eventually sales were affected. We were up to building around 325 pools a year and within one year of that marketing campaign by that scorned customer, we dropped to less than 100 pools a year. We could no longer support our current overhead, layoffs followed, and shortly thereafter our doors closed for good.
At this point I am sure it is quite obvious to you what the mistake was and how the company should have handled it. As customers we simply want to get what we paid for and what was promised to us. That obviously did not happen with this particular customer. I understand that everyone makes a mistake occasionally. But, it is how you handle that mistake that will make or break you as a person or a business.
We were a multi-million dollar company and we easily could have fixed that pool for a few thousand dollars. The consumer was burned and many people were displaced from their jobs due to the tunnel vision mentality of the management staff.
From that company I bounced around to a few other pool companies only to be discouraged by similar poor policies and procedures. To me it was so obvious on how to be a better company and beat your competitor but my screams fell on the deaf ears of profit driven management.
Don't get me wrong, profits are important and need to be part of your business structure. However, profits should not be the driving force that guides your business. Service is the key, provide outstanding service and the profits will follow.
Today, I run my brick and mortar business as well as my Internet businesses with the same philosophy: Do what you say you are going to do and deliver more value to the customer.
You have to "wow" your customer, deliver more than what you promised and deliver it faster than expected.  Most important, treat your customer as if they are the only customer you have. Make them feel special and provide outstanding service. Should you make a costly mistake or drop the ball, look at that as an opportunity to "wow" the customer and not only make it right, but make it better than expected.
In today's market, especially on the Internet you have to stand out from your competition. Let's face it; better widgets are becoming far and few between. At the click of a mouse anyone can buy what you're selling from and endless amount of other sources. So why should they buy from you?
Ask yourself this:  "Do I provide outstanding service that sets me apart from my competition?" If you can't answer with an emphatic yes! Than you need to revisit your business plan and make sure it is the focus of how you conduct business. Those companies that provide outstanding service will not only succeed but will stand out from the rest.
[
Ed. Note
. Harry Gordon enjoys helping people how to be successful on the Internet. Harry's company provides solutions that work while working directly with clients to ensure prompt service, exceptional value and always strives to exceed client expectations. 
Learn more about Harry's business here
.]