Working Without the Internet: How to Remain Productive Offline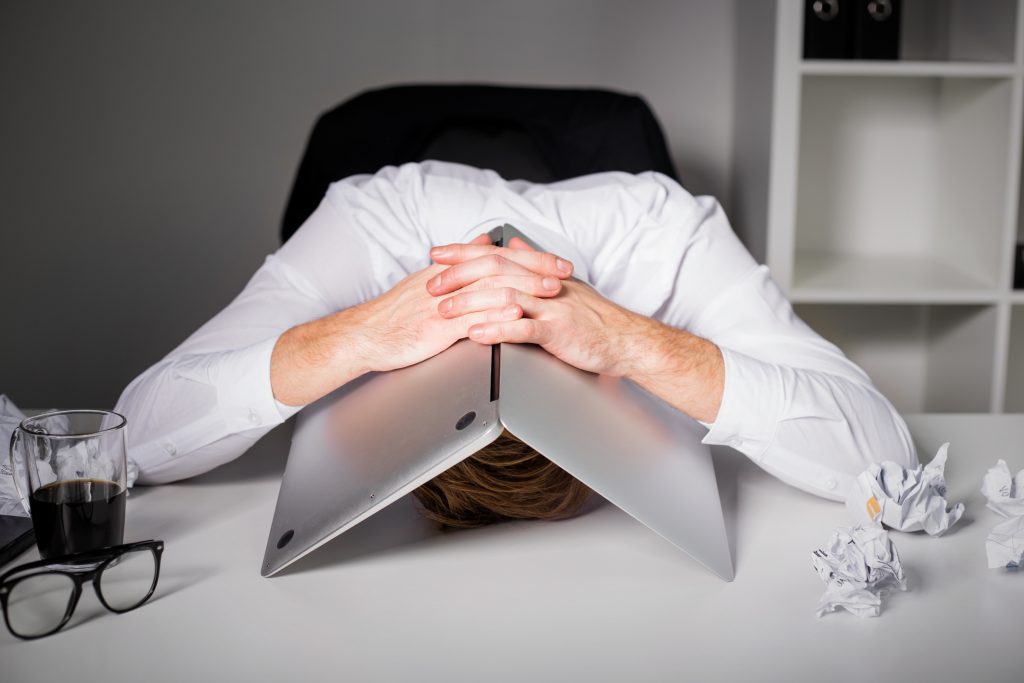 How you can be productive working without the internet. (That's right, we said WITHOUT.)
Having internet access is essential nowadays. You need it to check emails, track website analytics, execute your project with a remote team, and to stay informed about the current trends related to your industry. However, there comes the occasional time when there's no connection and numerous factors play a role here, but you still have to work toward growing your company and completing tasks.
Working offline isn't mission impossible! There are many things you can do without a connection. So next time your WiFi goes down, complete these tasks…
Print ahead
In situations when you know that you'll have to work offline, the best thing to do is print ahead the important files you might need (I always overprint!). This is particularly useful when you're on a business trip and want to work during your flight/commute.
Take notes
Working offline can be a blessing in disguise and improve your productivity, since you can make ideation strides on your latest project. Take notes and let yourself think big. Why? The reason is simple; sometimes the internet brings various distractions and prevents you from focusing on the task at hand.
Take care of neglected tasks
Busy work schedules sometimes don't allow us to dedicate attention to every project equally. In order to succeed in a competitive market today, you have to know your priorities at work, but also think of the lower-hanging fruit that can still push your work forward. Use the opportunity of working offline to get some neglected projects taken care of. Those are usually the easier and less demanding tasks. In turn, you'll get the little stuff done and won't have to worry about it later.
Have a staff meeting
If you work in an office environment and your internet connection goes down, have a staff meeting. It's easy to get angry as you keep checking to see whether the connection has restored, but that's not very productive. Adapt!
Instead, think of the time as a perfect opportunity to give and receive updates about current big projects. If the entire team is working on the same project, this is the time when you can identify strengths and weaknesses that have to be fixed.
Staff meeting can also serve as a brainstorming session or team-builders. (How much do you really know about the people you work with?)
Return phone calls
Easy internet access made us all neglect the importance and power of phone calls.
Take this time to connect via dial-up. Call your clients just to update them about the project you're working on, which will foster a new level of connectedness and trust in your company.
Organize your computer's desktop
You spend your day staring at the computer, working on your tasks, saving files, researching, and, in the end, creating clutter. When you're saving an important file, the chances are high you just throw it on the desktop and decide you'll move it to some special folder but you never do. Take a moment to clean it up.
Create labeled folders and sort files. Don't forget to delete everything you won't need. It will be much easier for you to work. Even though this isn't the most advanced action to carry out when working offline, you know you'll eventually have to organize your desktop, and this is an ideal opportunity.
Go for a walk
Disconnect and go for a mid-day walk. This will clear your head and can even provide inspiration where you least expected. You'll return to your desk recharged and excited to dig into the daily tasks…
Who knows, the connection could already be back up by the time you return.
Conclusion
Working offline isn't the end of the universe and your day (or productivity) won't be ruined. There are many things you can do without the internet, all you need is a little bit of creativity.