Whole Grains 101: Best Cooking & Preparation Tips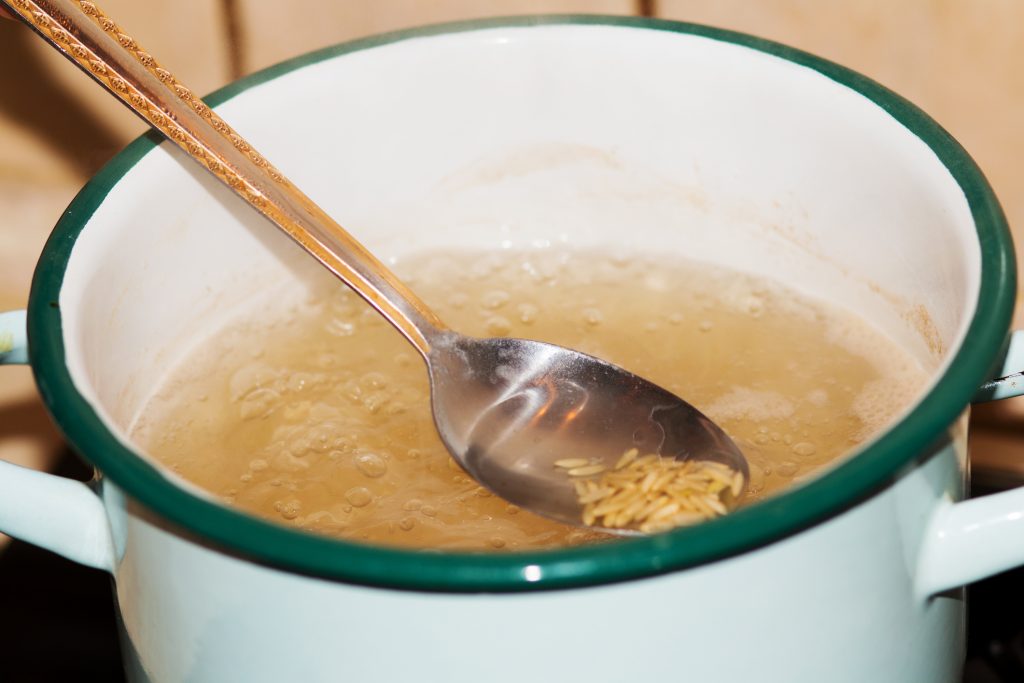 In parts one and two of this series, I explained to you the benefits of whole grains and how to make sure you're selecting the best ones for your weight-loss and health goals. Here in part three, I'm going to tell you about the best way to cook and prepare your whole grains so they taste great in the process. Because, the reality is, if they taste bland and boring you and your family aren't going to want to add more of them to your diet.
Whole-grain foods, such as rice or quinoa, are easy to cook. Hard as rocks, you need to boil them so that they swell, soften, and become delicious. The manufacturer's instructions will help.
But you'll also want to use the chart I've created below that tells you how much water to add for perfectly preparing your whole grains.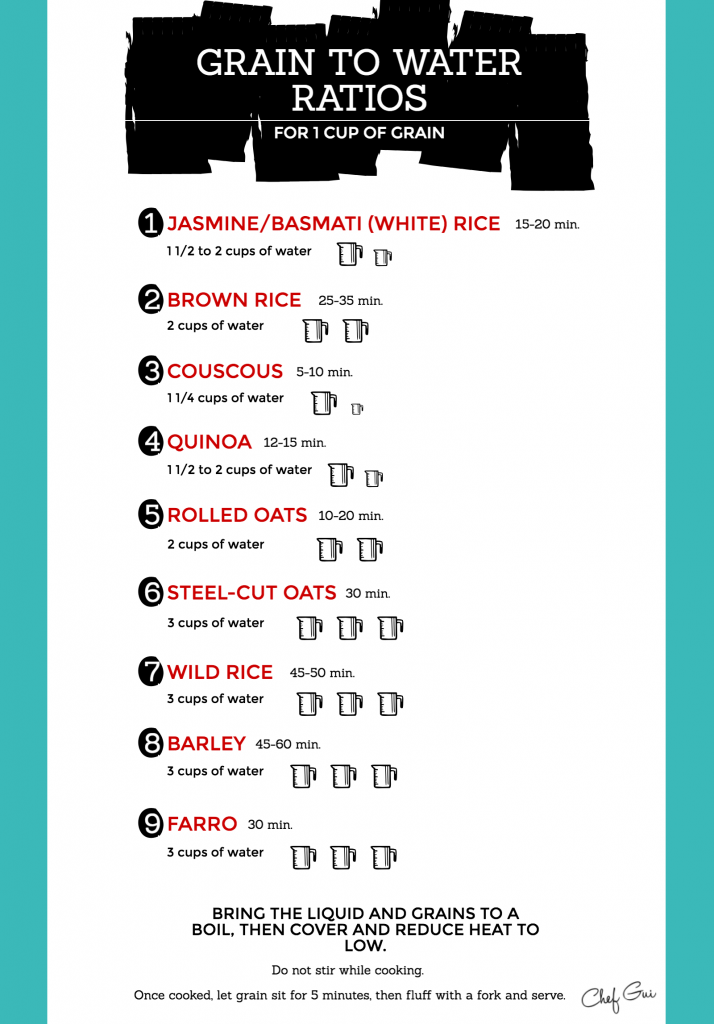 Two other important points when it comes to preparation:
How long to cook whole grains
That depends on the grains. Now, for all of the grains in the infographic above, you can follow my directions. But I encourage you to taste your food. You're a great food critic. You know when your food is ready. Just take a clean teaspoon and taste it. Grains have to be somewhat firm (al dente), but still swollen, soft, and fluffy.
Making whole grains tasty
As I always say in my Cooking Masterclass, grains have a neutral taste. They do have a taste, but that taste is very subtle and doesn't offer much excitement for your taste buds.
So you need to do something about that. The first thing to do is to add salt and pepper, which helps a lot.
The second thing to do is to load them up (don't be shy!) with aromatics. Aromatics are secondary ingredients that bring flavor to a dish. Think garlic, ginger, chili peppers, etc.
Here are some aromatics I regularly add to my whole grains: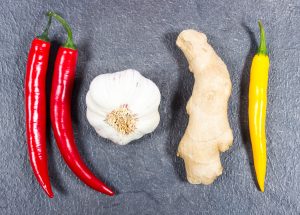 Onions
Garlic
Ginger
Chili peppers
Raisins
Cranberries
Pistachios
Spices (curry, Cayenne, cardamom, cumin, paprika, etc…)
Diced zucchini
And at the end of cooking, you can add these:
Fresh herbs
Lemon juice
Extra-virgin olive oil
While we're at it, for the sake of good health and weight loss, you might as well add even more fiber. So load up your cooked grains with a combination of these fiber-rich veggies and legumes:
Kale
Spinach 
Diced carrots
Diced tomatoes
Peas
Lentils
Black beans
Diced celery
Corn (grilled and off the cob! Yum!)
I hope you enjoyed this three-part series on whole grains. Leave a comment on my Facebook page about any other topics you'd like to see me cover in depth, or any ways I can help you learn more about the proper steps to Eat More, Burn More!
To Your Great Success,