Best Delta 8 Carts
Best Delta 8 THC Carts
Delta 8 THC Vape Cartridges
Buy Weed Online
Best Delta 8 THC Gummies
THC Gummies
Best THC Gummies
Best Delta 8 Gummies
Area 52 Delta 8 THC Gummies
What I'm Most Thankful For
I hope you had a great Thanksgiving week.
I did. But as I was reflecting on thankfulness, gratitude, and family, I realized we're just getting to know each other, and I haven't told you much about me. 🙂
You see, I am most thankful for my wife Carissa, and our 5 amazing children.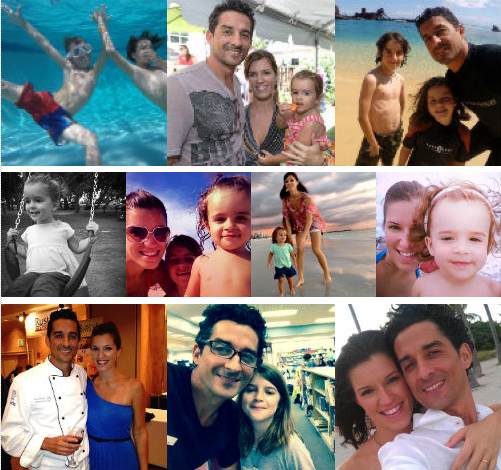 I was born, raised, and trained as a chef in the South of France, and it's only at age 28 that I came to America to work in a high-end French restaurant in Tampa, Florida.
Which reminds me of a funny story…
That year during a local, live TV appearance on Thanksgiving day, the news anchor asked me how the French celebrated Thanksgiving! Completely caught off-guard, I responded politely as the cameras kept rolling, but you should have seen my face!
Of course, Thanksgiving is the quintessential American Holiday (For the record: there is no Thanksgiving, in France!) and I'm thankful to be an American now, and thankful for my entire family.
I love to cook for them during the Holidays, even though I am also busy with my catering company. (I included my Thanksgiving menu at the end of this email. You won't believe how long it is! LOL)
Before I sign off, I need to tell you how thankful I am to count you among my Eat More, Burn More family. Since I wrote my second cookbook, your response has been overwhelming and humbling. Thank you so much.
I have great plans for us. And I can't wait to unveil the next Eat More, Burn More project, which is coming up in January. It's going to make your life so much easier!
My 2015 Thanksgiving Menu
Appetizers
Gorgonzola and Spinach Artichoke Dip
Shrimp Cocktail
Sautéed Jumbo Shrimp with Garlic, Parsley and Lemon
Soup and Salad
Fall Squash Soup with Cinnamon and Nutmeg, Presented in a huge carved pumpkin! 🙂
Watermelon, Cucumber, and Marcona Almond Salad with a Light Sherry Dressing
Turkey & Gravy
Three Roasted Heritage Turkeys with Healthy Gravy
Gluten-Free Stuffing with Sausage, Apricots and Pistachios
Sides
Green Bean Casserole and Caramelized Pecans
Roasted Carrots with Cumin and Golden Raisins
Rainbow Roasted Vegetables with Basil, Goat cheese, and Fig Glaze
Traditional Sweet Potato casserole with Pecans
Healthy Mac and Cheese
Others
Cranberry Relish
Cornbread
Jalapeño-Scallion Cornbread
Desserts
Berry Salad
Pecan and Bourbon Bread Pudding
Flourless Chocolate Cake with Chocolate Ganache
Upside-Down Apple Pie
Chocolate, Caramel and Walnut Pie