What a Good Leader Does to Ensure Growth and Opportunity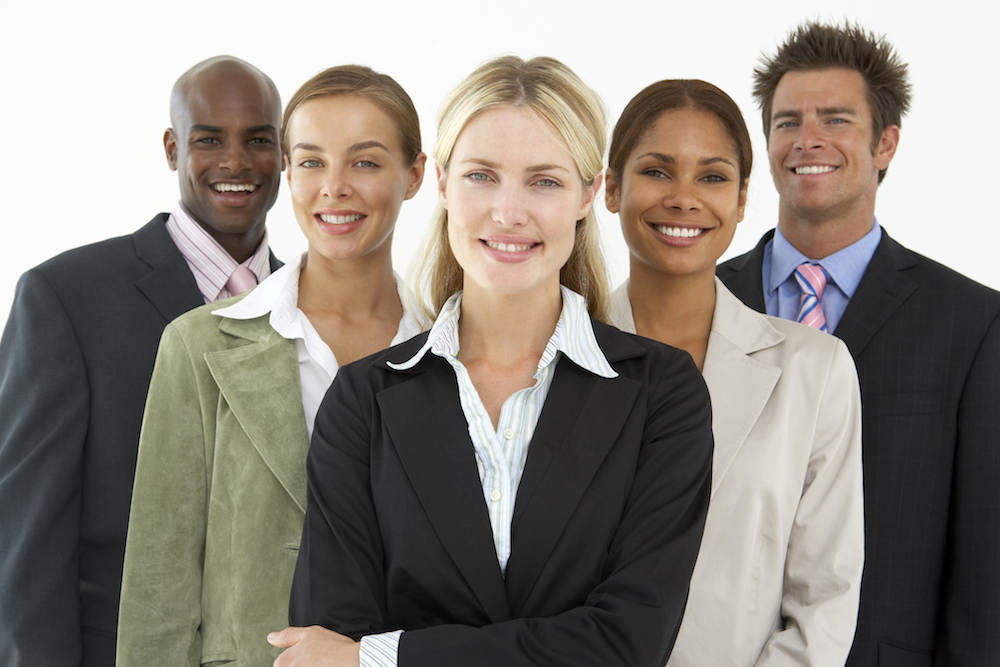 Incompetent leadership is the biggest problem in most businesses today. Little surprise, then, that GOOD leadership is the key to turning those problems into successes.
Before we dig into the virtues of good leadership, however, let's compare the two side-by-side so their contrasts are clear:
Bad leaders….

Ignore problems

Avoid difficult discussions

Discourage debate

Act cagey and secretive about company decisions

Use passive-aggressive behavior

Cling to power and authority

 Good leaders…

Address problems head-on

Communicate effectively

Encourage team conversations

Are open, vulnerable, and authentic

Commit to straightforward relationships with clear expectations

Delegate as needed for the good of the company and the team
In sum, good leaders lead by example, providing an environment where team members can flourish and grow. They are efficient, purposeful, powerful, and professional.
As Author Andrew Grove spells out concisely in his book, "High Output Management," much of that work is done through meetings:
"…a big part of a manager's work is to supply information and know-how, and to impart a sense of the preferred method of handling things to the groups under his/her control and influence. A manager also makes and helps to make decisions. Both kinds of basic managerial tasks can only occur during face-to-face encounters, and therefore only during meetings. Thus, I assert that a meeting is nothing less than the medium through which managerial work is performed. That means we should not be fighting the existence of meetings, but rather using the time spent in them as efficiently as possible."
Your job as a leader is to delegate, motivate, sell, recruit, and hire. And yes, that's done largely through well-structured meetings (we'll get to that in a second), but it's more generally focused on two things: inward-facing and outward-facing responsibilities.
You must support the internal operations of your business while simultaneously addressing external challenges and opportunities.
A good leader manages both of these impeccably, never neglecting staff or customers.
Let's get more granular, though, and dig into the specific actions a good leader should take for both inward-facing and outward-facing success.
Internally (business-facing), a leader does these things:
1. Leads weekly 1-on-1 meetings (called Goal, Set, and Review meetings)
These should be held every Monday and take about 30 minutes per person.
2. Runs a Weekly Alignment Meeting every Monday
The structures of both this meeting and the Goal, Set, and Review meeting mentioned above are outlined in ETR University's "Management Rhythm's Blueprint" course. 
3. Supports every team member every day, helping them remove obstacles and improve skills
At the heart of this is your commitment to providing them with an environment in which they can flourish, rewarding them for being proactive, and coaching them for high performance.
4. Establishes, grows, and supports company culture
A good leader is keen to reward positive behaviors with public recognition and praise. When you have done the work of recruiting, hiring, and training great team members, they will be ready to flourish. Let them fly!
5. Holds the team to high standards
To ensure that the team meets these high standards, have a clear baseline for what you expect and what you will not tolerate.
As an example, here is a great list from Bedros Keuilian, the Founder of Fit Body Boot Camp (FBBC): 
FBBC does not tolerate:

Poor work ethic

Time theft

Gossip

People who flake

Passive-aggressive behavior

Pessimists and skeptics

Doing the bare minimum
FBBC expects and gives:
Loyalty

High standards

Team work

A "can do" attitude

High speed of implementation

Hard work

Optimism

Attention to detail
Make these expectations known to the entire team so they can't play ignorant.
That brings us to our next point…
6. Communicate consistently and effectively with your team
Proper communication provides clarity and prevents rumors. This goes for the bad as well as the good. If your company is going through tough times, you must not hide this from the team.
If you do, it will only make things worse. After all, it's human nature to create stories that fill in the gaps. Consistent and effective communication keeps you in control of the truth.
Plus, all communication leads to feedback. All feedback leads to better communication. Better communication leads to strong team-building. This is the flow of the feedback system that accelerates and gets better with more communication.
A great place to start: Send a weekly email or video to your entire staff letting them know the state of the business. Give them an opportunity to provide feedback or send questions that you can answer directly.
#
Now that you've mastered inward-facing responsibilities let's see how a good leader tackles external-facing ones.
Externally (customer, talent, and competitor-facing), a leader does these things: 
1. Creates a company vision
2. Openly and regularly strategizes about new opportunities (and how the entire team can take advantage of them)
3. Constantly keeps an eye on new and existing talent
This includes identifying top-notch candidates for new jobs, recruiting high-achieving professionals, and supporting internal staff with ongoing educational options, benefits, compensation, and growth opportunities.
4. Increases the awareness of the business in the marketplace via well-crafted marketing
5. Regularly sells the business and its products/services to the marketplace
A good leader will also be willing to change sales tactics and audiences as needed to secure more revenue. A lot of these iteration ideas will come from team members.
#
Here's the bottom line:
Good leaders—the kind of leaders that foster innovation within and inspiration without—only build 7 or 8-figured businesses when they're balancing inward and outward-facing responsibilities.
As an entrepreneur, I know how hard it is to step away from a lot of these things. I know I still need to.
But delegation is critical for success. A good leader—even one who is amazingly talented—can't do everything. Instead, that leader coaches others to succeed.
Let the ego go. You're not the superstar player anymore. Don't become enamored of the celebrity CEO, the bigwig mogul, the industry magnate.
Those guys struggle—they constantly lose talent and alienate customers.
But the best CEOs are more than willing to drop the "i" in "team." These are the inspirational leaders who work behind the scenes to support their teams.  
There are many well-known leaders who have learned this through years of company ownership.
Richard Branson, founder of Virgin, once said, "In business, know how to be a good leader and always try to bring out the best in people. It's very simple: listen to them, trust in them, believe in them, respect them, and let them have a go!"
Sheryl Sandberg, the former COO of Facebook, echoes, "Leadership is about making others better as a result of your presence and making that impact last in your absence."
This approach to leadership isn't new. In fact, it's centuries old.
Fifth-century philosopher Lao Tzu wrote, "A leader is best when people barely know he exists, when his work is done, his aim fulfilled, they will say, 'We did it ourselves.'"  
There's a reason this kind of leadership has last millennia. At the end of the day, a business or an organization is not about you—it's not a pathway to adoration or a following. As a leader, you're tasked with building something much bigger than yourself, a business that positively impacts the lives of both your customers and your team members.
So print out the lists I gave you above. Tape them to your computer or desk. Read them over every day.
Lift people up; let them flourish; communicate with kindness and clarity; push for the best in everyone.
Your 8-figure business will follow.
Ready for take your authentic leadership to the next level?
Sign up now to get our FREE Morning Routine guide—the #1 way to increase productivity, energy, and focus for profitable days. Used by thousands of fitness, business, and finance industry leaders to leapfrog the competition while making time for the people who really matter. Learn more here.