Best Delta 8 Carts
Best Delta 8 THC Carts
Delta 8 THC Vape Cartridges
Buy Weed Online
Best Delta 8 THC Gummies
THC Gummies
Best THC Gummies
Best Delta 8 Gummies
Area 52 Delta 8 THC Gummies
Top 10 Fitness Gifts (pics inside)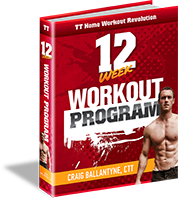 Bad news for Bally the Christmas Dog… there won't be any snow here on the farm on Christmas morning. In fact, it might be the warmest Christmas ever!
However, that doesn't mean he won't be getting spoiled. His Grandma has already filled his stocking with goodies (YES, he does have one, LOL).
Now what about you?
If you still need to buy some gifts (or treats for yourself) and you're running out of ideas, here's my Top 10 Fitness Gift List. You might still have time to order online or head down to your local sports store or supplement shop to stock up. Enjoy!
#10 – Yoga Mat
Because I spend a lot of time in hotels (over 100 nights in 2015!), it's important for me to have a protective layer between my feet and the nasty, decades-old carpet that covers most hotel room floors.
A yoga mat does the trick. I also use one at home for my daily "old-man" warm-ups and stretching. I've never bought a yoga mat from this company, but when I Googled "Eco-Friendly Yoga Mat," this site came up:
=> http://jadeyoga.com/collections/yoga-mats
#9 – S'Well Bottle
Back in September I made a vow to never drink from a plastic water bottle again because plastic bottles contain harmful chemicals, and because I don't like adding to the world's plastic bottle mountains.
The solution was to buy a pricey, but worth it, S'Well bottle. It keeps cold stuff cold and hot stuff hot… for a LONG time. Plus, for a water bottle, they have a sexy design.


It gets 5 stars from me and two paws up from Bally. Plus a lot of tail wags.
#8 – My Favorite Protein Powders
The two protein powders I use are BioTrust (the new mocha flavor is surprisingly good) and Paleo Protein (dairy-free).
The other great thing about BioTrust is that they are always offering free samples of their supplements, including this one for improving your memory. Grab a free bottle today as a Christmas gift to yourself.
#7 – TRX Straps
There are lots of companies selling straps these days. I have a TRX, as well as Jungle Gym straps from Lifeline, and Blast Straps from Elite Fitness. As a meathead, I like the Blast Straps the best (better for pullups and dips), but the TRX straps are the most versatile and let you do the most exercises.
Here's my TRX set up on the farm.#6 – Jump Rope
A simple jump rope can work wonders for fat burning. If you're stuck inside and don't want to do another one of my totally-amazing-super-awesome bodyweight circuits, break out the rope and do your best Rocky imitation.
#5 – Resistance Bands
If you're a beginner, these are even better than TRX straps. I use my bands almost every day for "band pull aparts." Hold the band at shoulder height and pull it apart, squeezing the muscles of the upper back. Do 2 sets of 20 before an upper body workout, and do 4 sets of 25 if you need to replace dumbbell rows in your workout.
#4 – Our free gift to you… The TT Workout App.
Earlier this year we released our 1st workout app. If you haven't downloaded this already, get it here.
Of course, the Google Grinch has stolen Christmas… and by that I mean, we do NOT have an Android version.
Sorry! ***Ducks the tomatoes you are throwing at me***
But if you have an iPhone, enjoy!
#3 – My Workout DVDs
Call me old school, but I've never downloaded a single app onto my phone. Seriously. Not one. No workout apps, no calorie counter apps (even though everyone recommends the LoseIt! app), and no time-management apps.
Heck, my phone is from 2009. Yes, 2009. And it's a Blackberry.
I know! Crazy, right? CB is muy loco!
So it should be no surprise that I prefer workout DVDs. And if my mom had her way, we'd also be selling workout VHS tapes. But even I think that is a little too extreme.


Anyways, you can grab my Home Workout Revolution DVDs from Amazon here.
And if you are an Amazon Prime Member, like me (I buy way too many books!), then you can still get the DVDs before Christmas.
Click here for your Bodyweight Exercise DVDs from Amazon
#2 – Powerblocks
Warning: These are expensive.
But these are awesome. If you want a serious home gym but don't want to take up a lot of room, Powerblocks are the answer. They are adjustable dumbbells. The set I have at home on the farm goes up to 115 pounds, but you can get a set that only goes up to 35 pounds. That's a great place to start. And much cheaper.
Here's a picture of the set-up that Joel Marion has in his garage. You've got everything you need in 100 sq feet or less. Even a bike for intervals!
Bonus Gift: A "Slamball." It's a medicine ball that doesn't bounce. You can see one in the bottom left corner of this pic.
#1 – Kettlebell
The Kettlebell is the most versatile single piece of equipment you could have in your home gym. It takes up almost no space, and you can do dozens of strength training and interval training exercises with it.
For strength: Goblet Squats, Rows, Overhead Presses, Goblet Lunges, etc.
For intervals: Swings, Snatches, Clean & Presses
At home on the farm I have 7 kettlebells: 15, 25, 35, 44, 2×53, and a 70. I need to step up and get a BEAST (88 pounder). Good times are had by all when you do KB exercises in the garage. 😉
Men should start with a 35-pound kettlebell, and women with an 18-pound kettlebell. And everyone MUST start with good exercise form.
Bonus Gift: Treat yourself to a personal training session with a Certified Kettlebell Instructor to get the most – and safest – use out of your KB workouts. They are fantastic, but like all exercise, require perfect form.
Oh, and don't ask Santa for a KB… they are too heavy for Rudolph and his reindeer to pull around in the sleigh!
But if you're really nice, I suppose Santa could strap one to Bally the Dog and send him over for home delivery. Ha!
Alright, there's your list. Now get shopping.
Taking care of your very Merry Christmas,
Craig "Christmas" Elfantyne, CTT
Certified Turbulence Trainer
PS – Give yourself one more thing…
…the mental gift of commitment.
If you want advanced results, you must take advanced measures. Do MORE than what is expected of you, not LESS than what you are capable of. You have been given great gifts. Earn the rewards that those gifts make possible. Stay strong and keep on pushing on!