3 Must-Know Tips for HR Management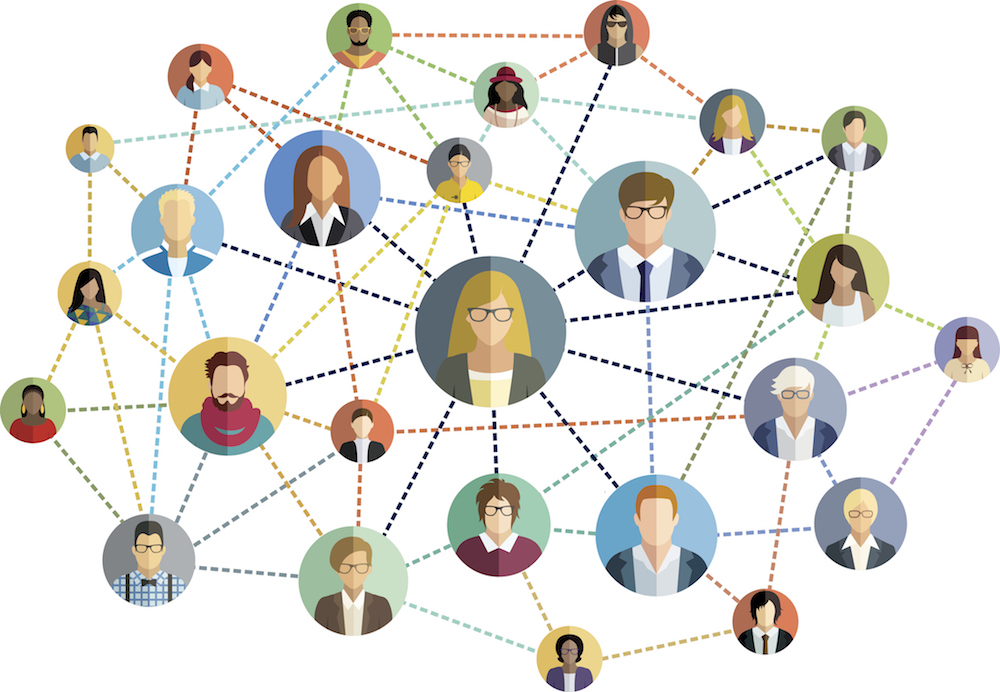 While numbers are shifting, it's clear that small businesses seldom have resources to dedicate to human resources; a 2017 USA Today article shows that the majority of assets are used for business growth and development.
But while new business owners often see an internal HR representative as a luxury they can't afford, there are affordable HR solutions they're often unaware of—and that are well worth the nominal investment.
"A lot of human resource work is proactive," Ryan Cornwell, Director of HR Training and Development for The Integer Group, explains. "And it's actually less costly for a company to invest in HR tools upfront than it is for them to deal with HR crises down the road."
Cornwell points to three primary areas where businesses can shore up HR support: cultural expectations and feedback mechanisms (which often take the form of company values, employee handbooks, and periodic "check-ins"); communication guidelines (usually defined as part of project management); and documentation.
First things first, Cornwell says: Write a vision statement for your company and define basic guidelines for workplace collaboration. This doesn't have to be elaborate or complex, but having these expectations set at an employee's hire makes conflict resolution much easier down the road—and may preclude it altogether.
[Vision statements are good for individuals, too, and offer clear expectations for goal-setting. If you need a hand getting started with your own,
get a FREE copy of "The Perfect Day Formula."
This is an indispensable guide for how to set and achieve goals according to YOUR vision.]
Additionally, it's important to show your employees how you want them to interact. "One of the best ways to prevent personnel conflicts is by implementing ongoing employee coaching," Cornwell says. "There are licensed systems—like Crucial Conversations—that help both managers and employees prepare for workplace conflict and, as needed, work through conflict resolution."
But the best way to set a company up for success is by implementing clear project management direction. "Implement a formal process, like one of the many offered by the Project Management Institute (PMI), that leaves no ambiguity of responsibility or in communications," he says.
Managers should not think of project management as only a tool for productivity, but as a way to foster positive, clear, effective communication in and among teams. For each stage of the ADDIE project management model, for example—Analysis, Design, Development, Implementation, and Evaluation—make it clear to your employees how they should communicate their findings and accomplishments. Templated emails and call scripts are often helpful, and immediately set the tone you want for employee interaction.
While new business owners often see an internal HR representative as a luxury they can't afford, there are affordable HR solutions they're often unaware of—and that are well worth the nominal investment.
Some of that effective communication, Cornwell admits, is grounded in soft skills training. And while there are costly programs available for this kind of instruction, he encourages small business owners to start with free guidance from reputable websites like entrepreneur.com, CareerBuilder.com, inc.com, humanresourcestoday.com, and other similar sites. Many of these offer easy exercises that can be used during staff meetings or one-on-one check-ins to help improve employee relationships.
Another oft-forgotten HR tool in small business is the job review. "Modern companies are slowly moving away from formal performance reviews," Cornwell explains, "in part because they create a certain amount of anxiety and address performance/communication issues too seldom. Many companies have switched to a more informal, frequent 'check-in' process that builds rapport between manager and employee while also nipping potential office conflicts in the bud."
Central to successful HR management, Cornwell asserts, is clear and regular documentation—not just for employee performance reviews or conflict resolution, but in every aspect of company business.
"If you have a meeting, designate someone as the note-taker and have him or her send the meeting notes to everyone who attended immediately afterwards," he advises. "This will make expectations clear. If there is confusion at this point, it can be cleared up before it spirals out of control and creates an HR nightmare."
At the very least, business owners should pay for a membership to SHRM (The Society for Human Resource Management). For only $200, subscribers get a year's access to webinars, employment law information, sample forms, how-tos, handbooks, and more. "It's kind of a no-brainer for entrepreneurs," Cornwell says.
Lastly, take the time to attend HR networking events in your area. SHRM has chapters all over the U.S., while other non-profits and HR organizations—including universities—frequently offer free seminars and courses. (Or, look into business coaching from ETR's own Craig Ballantyne—he'll offer professional insight into how best to build owner-employee relationships.)
Given these tools, there's really no reason why a small business owner can't effectively manage his or her company's HR needs. The resource commitment (both time and money) is small, and proactive HR management will mean fewer personnel issues down the road.
---