Three Men Who Have Made Me Better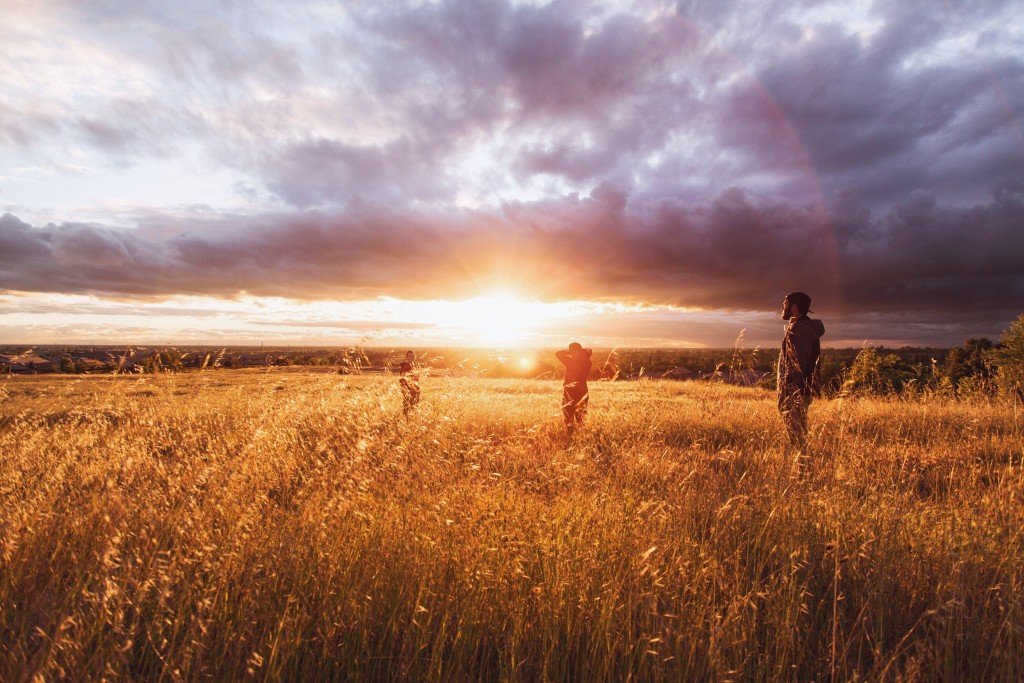 During my last visit to Denver I needed a taxi to my hotel. Gary, our former copywriter, convinced me to try a ride with an UberX driver. I was a little nervous as I went outside to meet the driver of a Ford 250 pick up truck that would be taking me back to the JW Marriott hotel. I didn't know what to expect.
Uncertainty leads to stress. Stress is a killer. It zaps your energy, it misdirects your focus, it causes anxiety, and it can reduce your physical and mental performance.
Seth Godin, one of my virtual mentors, wrote a column about the topic of uncertainty. Here's his message:
"Sometimes, words speak louder than actions.
"Imagine how surprising and effective it would be if an infant said, 'I'm so hungry I feel like I might start to cry.' Instead of guessing what the problem is, instead of finding ourselves emotionally fraught at the screaming, we could get to the underlying problem.
"Or consider how easy it is to get caught up with a customer who is so distraught he can't see a way out of his problem. I've been to meetings where the actions and the emotions were so loud it was difficult to hear what people really wanted to communicate.
"The power of words helps get to the truth far faster. Talking about what's happening defuses the problem. If the goal is connection, then connect."
Here at ETR we don't want you to be uncertain. We want to reduce your stress so you perform at your highest level all day and still have the energy you need to take home to your family.
Uncertainty can arise if you don't see progress or when you are unclear about the future. When you are frustrated or confused at work or in your relationships, you must ask for clarification and direction.
This is why it is so important to have a mentor. I do. I'm always learning and trying to improve. I rely on my friends and business partners, Matt Smith, Jeff Schneider, and Bedros Keuilian to guide me on my quest to becoming a better man.
Books, videos, and speeches also served as virtual mentors to me, and have for years. Even the newspaper can help. There's a great section in the NY Times Sunday business section called The Corner Office. Each week it features an interview with a corporate leader and delivers life and business lessons to budding managers like myself.
Through these columns and experience, I have come to realize one of my biggest weaknesses is listening. I was born impatient and opinionated, but those are not excuses for poor behaviour. As I tell everyone who listens to me at Turbulence Training and here at Early to Rise, anyone can change. If it's to be, it's up to me.
Last Monday offered me a great opportunity for self-improvement. Jeff Schneider, our COO, was out of the office and left me in charge of our weekly employee team meetings (we call these "Goal Set & Review" sessions). Jeff prepared me with notes to discuss with each team member. The day went well thanks to Jeff's foresight and the management training Matt Smith had given me in the past. The day went perfectly.
But I also realize that to become a better leader I will need to be able to do this at a moment's notice, not just when I'm well prepared. This might take time, but I'll figure out how to shift into listening mode when needed. I'm committed to helping grow our team, just as my mentors Matt and Jeff are committed to helping me.
Two days later these listening lessons were applied to 'real life.' Stuck in the TSA line-up at the Denver airport, I struck up a conversation with a sweet little old lady from New Orleans. I helped walk her through the security hassles, as she had just started traveling recently after her husband passed away. But unlike me, she had her boarding pass on her iPhone! Afer she went through passport control the TSA agent joked about how cute it was to see the older generation using technology. I whipped out my Blackberry (purchased in 2009) and said, "Ha, I'm still using this old thing." She laughed.
Catching up to my new friend, I began to brag about Chris the nice young man we had just hired from New Orleans. She asked me about our business, and within a minute was searching for our website on her phone and signing up for the newsletter. She even laughed at our hot topic article, "So Now Kale is Bad for You," before smiling and waving as we parted ways.
It was a funny experience, but the truth is I wasn't always like that. Two years ago I would have resisted conversation with her, perhaps even tried to ignore her. I would have chalked it up to being introverted, though the truth was I was acting like a jerk.
Thanks to my mentors and friends, Matt, Jeff, and Bedros, I've made an effort to change. Our ETR Gratitude Journal has helped, too, but it's the examples my mentors provide that have made the biggest difference. They are leaders. They are the men I want to be. That's why I seek them out, spend time with them, ask them for their wisdom, and absorb their rebukes.
One of the biggest turning points in my personal transformation was having Jeff call me out for bad behavior on one of our weekly management calls. I immediately recognized and felt shameful for my actions. Jeff probably doesn't know it, but standing up to me on that call was the best thing he could have ever done for me. So Jeff, thank you so much!
That brings me back to you. We want to see you grow both personally and professionally. We want to see you develop valuable skills you can use to improve your life. We want you to become a better communicator and leader so you can take those lessons home to your family at night.
I encourage you to seek feedback, to spend time with great people. Their love and leadership will rub off on you. If you are halfway around the world, you can still gain knowledge and wisdom through Virtual Mentors.
Thank you to my mentors for leading by example. Thank you to Jeff for standing up for what is right. It is through this that we all are living our 7th ETR Core Value that states:
You're not just satisfied with what you know now. You're always improving.