The ULTIMATE Daily Routine of a Road Warrior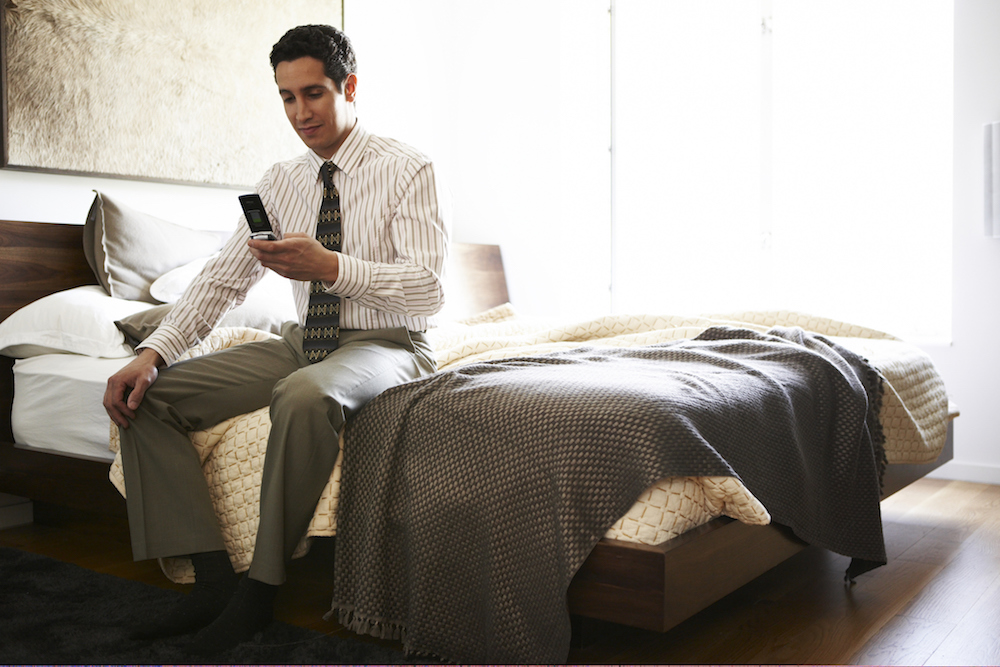 Life is chaotic. You've got a gazillion meetings between 7am and 8pm every day; your travel schedule keeps you in airplanes and Uber rides more than your own home; and you rarely sleep in the same bed two nights in a row.
And now, it's the holidays—one of the busiest travel seasons of the entire year.
How on earth do you maintain a Morning Routine with so much chaos? And if you can't maintain a routine, how can you hope for a Perfect Day?
Take a deep breath. I've got some tips for you to keep your energy, productivity, and success on track—even when you're living the life of a road warrior.
Here's how you do it:
#1 Plan Ahead and Get Ahead
Before you begin packing, take out a piece of paper. Now do a walk-through of your trip. Add up all the pairs of socks and underwear you'll need. Make sure to pack snacks, toiletries, eye shades, ear plugs, and gifts and cards for old friends—and new ones, too.
Also, get as far ahead as possible with your work. Schedule your emails, block out the day after you return so it's not jam-packed with meetings, and make sure you don't over-schedule your first day back in the office. 
#2 Stick to Your Regular Sleep Schedule
Struggling to fall asleep in your home-away-from-home? Take a bottle of lavender oil ($10 at Whole Foods) and put a drop or two on your pillow. Also, keep your hotel room cool (67 degrees), and wear eyeshades to block out weird hotel room lights and earplugs to block hotel noise. 
#3 Stick to Your Nutrition Plan
The average person begins binge-eating as soon as they step inside an airport and see an Aunty Ann's pretzel store. It's almost as if traveling gives them a free pass to eat poorly. It doesn't. 
Stick to your meal routines, and don't deviate too much from what you regularly eat—or drink. You're a high performer, not an average person, and you're about to do some very important, deep work that requires focused mental energy. Treat your body appropriately.
#4 Bring a Familiar Morning Routine Object With You
While you're not going to be taking travel time to dive deep into new routines, it's helpful to have something with you that you use for morning rituals during a regular week at home.
For example, if you have an alarm clock you use, take it with you. If you have a book of meditations that help you end or begin your day, pack it. If you have certain journals or notepads that you use for focus time, make them readily accessible. Having these with you will make it easier to maintain the most important Morning Routine exercises you've implemented. But …
#5 Do NOT Overwork Your Mornings
Don't do 10 things every morning before your event or meeting. Cut back on exercise time, and don't try to squeeze in a day's worth of work before your appointments hit.
Pick ONE focus exercise in the morning tat will help you get in the right frame of mind for success. Stick to it, wherever you are. (Psst: If you haven't yet found the perfect Morning Routine, then you're in luck. I've got the key to one waiting for you at the end of this article!)
You're a high performer, not an average person, and you're about to do some very important, deep work that requires focused mental energy. Treat your body appropriately.
#6 Plan an Intensity Holiday
Cut back on work—and workout—intensity while you're gone. Let your team know you'll be offline and unavailable. Don't try to fit in sales calls while on breaks.
Remember—whatever the reason for your travel, it demands your FULL attention. Now is NOT the time to experiment with doomed-to-fail multi-tasking.
#7 Leave Room for Process Time
Traveling to give a big presentation to stakeholders? Or closing a deal for your company? Whatever you do, a quiet "debrief" period is just as important as focus/prep time. When your work is done, take a step away from the work environment for 20 minutes or more. Take a walk, go get some lunch, grab a coffee. Let your mind unwind after the build-up of your event.
#8 Write Down Your Thoughts/Questions
Do a brain dump following your appointment/event—not to create additional to-dos or follow-ups, but to make sense of what you experienced and note concerns, questions, frustrations, AND positive experiences. Take this back to the office with you so you can revisit when the chaos of day-to-day work life hits again.
#9 Stay Healthy; Wash Your Hands 
Seriously. Wash your hands and keep your fingers out of your nose :). You don't want to go home with a cold, after all! Airplanes, airports, and hotel rooms are dirty, and in offices filled with hundreds of people, there's bound to be someone with a cold. So, wash your hands to avoid getting sick.
#10 Go With Love
From your airport Uber driver, to all the people you interact with at the airport, and to the hotel staff that greet you after a 14-hour day, remember to give your travel companions love and respect.
If there are those you've interacted with who have gone above and beyond, then let them know—send an email, make a call, or tell them in person.
We're all in this together. Being kind to others is the best way to set the mood for an amazing experience, wherever you're going and whatever you're doing.
---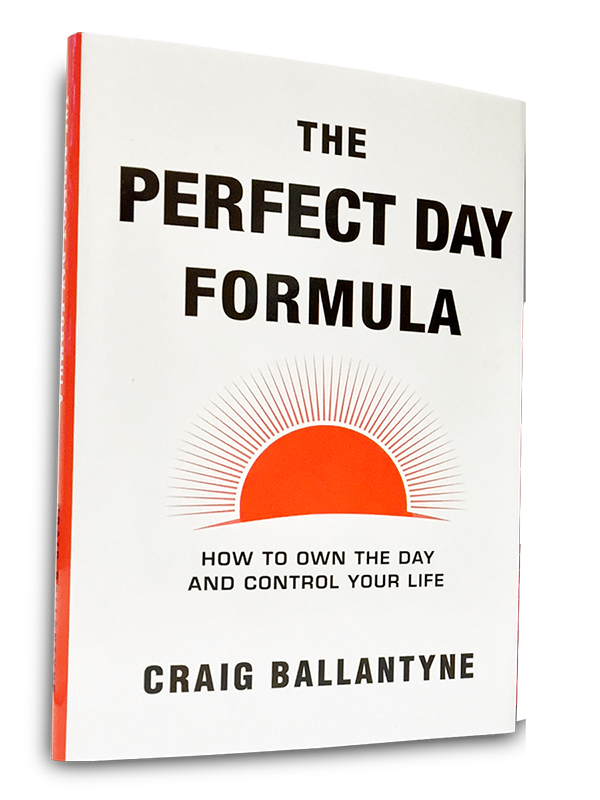 Still need some help creating a supercharged morning routine?
I have just what you need. Click here to get a FREE copy of my book, "The Perfect Day Formula," which centers around the perfect Morning Routing.
CEOs, busy parents, and young entrepreneurs have all used this book to gain control of their mornings and double their daily productivity—even when they're on the road.
From tips for planning your days the night before, to scheduling "focus time" for your biggest priorities, this book is everything you need to get you energized for Perfect Days and a Perfect Life.
Get your FREE copy of "The Perfect Day Formula. What else are you going to read on the plane? 😀