The Truth About the Vending Business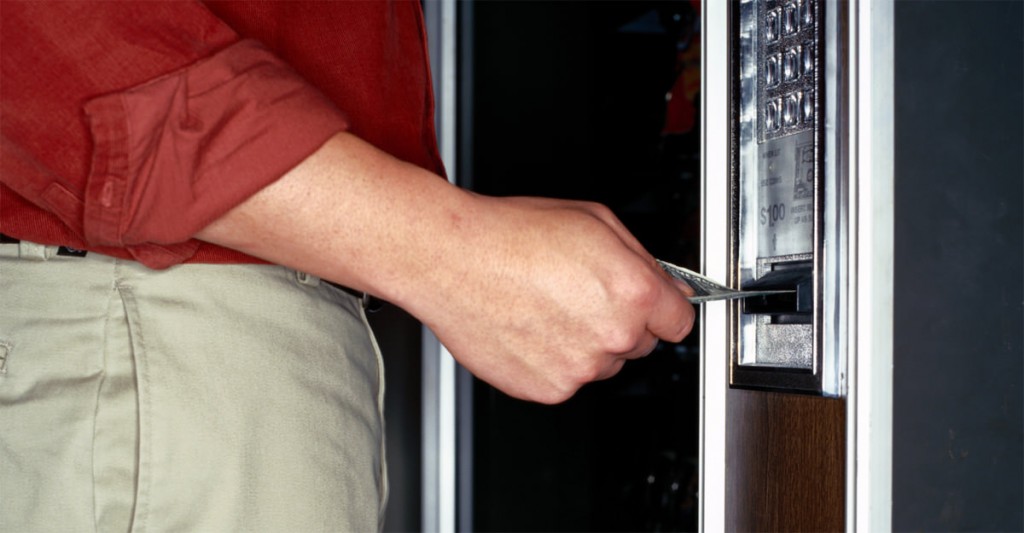 When Steve and his father met with the vending machine distributor's salesman, warning bells should have gone off in their heads the first time he opened his mouth.
"Listen," he told them, "if you want a guarantee, go get a CD at the bank. If you're businessmen, then let's do business."
That's when they should have said, "No thanks." But they had pre-sold themselves on the deal. So they plunked down a quick $5,000 to buy two machines, and they were promised excellent locations.
Now Steve and his father weren't outright swindled. But the locations they were given didn't perform nearly as well as the salesman had promised. Steve's father badgered the distributor for better locations, but they refused. As far as they were concerned, they'd honored the contract – and the lawyer Steve checked with was in agreement.
I'm not going to sit here and tell you that every distributor who sells vending machines in the classified section of your local newspaper will give you lousy locations. But Steve's didn't produce enough income to cover his investment in the equipment.
So one of the first "insider secrets" I learned about the vending business is that your written agreement with the distributor must describe the kind of locations you will be getting.
It's unreasonable to expect them to guarantee that a particular machine in a particular spot will bring in a specific minimum income. But you can negotiate for other things. Like traffic – the number of people who work at the location or the average number of people who walk by each day.
If, for example, your agreement calls for the distributor to provide locations in buildings with a minimum of 100 employees onsite, there's a good chance your machines will be profitable. If you don't specify the number of employees in your vending location, you could end up in a building with 100 of them… or with five.
You can also negotiate to include a non-compete clause in your agreement stating that no other machines at that location can sell the type of product you're selling (beverages, snacks, etc.). You may also want to include a pre-approval clause so you can check out the location before your machine gets delivered there.
Admittedly, there are some landmines in the vending business that newcomers have to learn to watch out for. But if you know how to sidestep them, this is a very real profit opportunity.
More than 100 million Americans use vending machines every day, National Automatic Merchandising Association spokeswoman Jackie Clark reported to The Christian Science Monitor.
It's a nearly $30-billion-a-year industry.
The vending machine business is…
Simple: If your machines are at locations that aren't too far from each other, you (or someone you hire) can easily service your route in one day. And all it requires is loading them with merchandise and collecting the cash.
Lucrative: If you have 10 to 20 vending machines, you can bring in as much as $2,000 a day.
Flexible: Whether you want to be a part-time operator or a major player, this business can accommodate you. You can have as few or as many machines as you want. Some well-capitalized operations have as many as 500 or 1,000 machines.
If you want to get started in the vending business, here are some of the basic steps:
Decide What You Want to Sell
You can sell gumballs, condoms, ATM services, phone cards, beverages, snacks, health sundries, etc. in vending machines. I've even seen machines that sell makeup, iPods, cellphones, headphones, DVDs, USB devices, and more.

Before hitting go, we recommend you take this high-level Advanced Selling Techniques course.
Purchase the Machines
You can buy new or used machines from the distributor who will be supplying you with merchandise. I preferred used machines, because I could buy them at a fraction of the price of new ones – and they had very few mechanical problems.

I began with one used snack machine that I bought for $50. Within a couple of weeks, I'd made enough money to buy a number of small machines that dispensed handfuls of candy. These were also cheap – less than $100 each. Within a couple of months, I had a 100 percent return on the cost of those machines, so I started buying some larger snack and beverage machines. In a matter of months, I had a 40-machine route that made a profit of almost $500 for every day I worked it. When I eventually sold the route, I made a profit of 400 percent on the cost of the machines, because they're worth a lot more on location.
Secure Your Locations
Like retail, this business is all about location, location, location. You want your machines in places that have lots of traffic – large companies, auto dealers, hospitals, colleges, airports, etc.

If you buy from a distributor that supplies the locations as well as the machines, follow the advice I gave above to negotiate for good spots. If you'll be finding the locations yourself, you'll have to do some work. For my first vending route, that meant marching into business after business and getting a hundred rejections to hit that one "yes." For my second route, I saved time and energy by using direct mail to get leads that I would then follow-up on in person. You can also hire a third party to scout out locations. Most of them get a flat fee that is negotiable, but it usually ranges from $150-$500 for each spot they find for you.

No matter how you find good locations for your machines, you'll have to use the powers of persuasion you've been learning in ETR to convince the owners or managers of those properties to let you set up shop. ] Some of them will want a percentage of the profits. (What you agree to is negotiable, but I would suggest no more than 10 percent.) Others will just want to make sure you will keep the machines well-stocked and in good working order.
Service the Machines
Machines in really hot locations may need to be serviced more often, but for my vending business, a weekly visit to the machines to collect the money and restock them was enough. The distributor you buy the machines from will train you on how to do it. It's not hard. I'm not a very mechanical person, and I had no problems.
So give a little thought to the vending machine business. If you do it right, it'll be a nice source of side income for you.