The Truth About Rock Stars, Self-Doubt, and You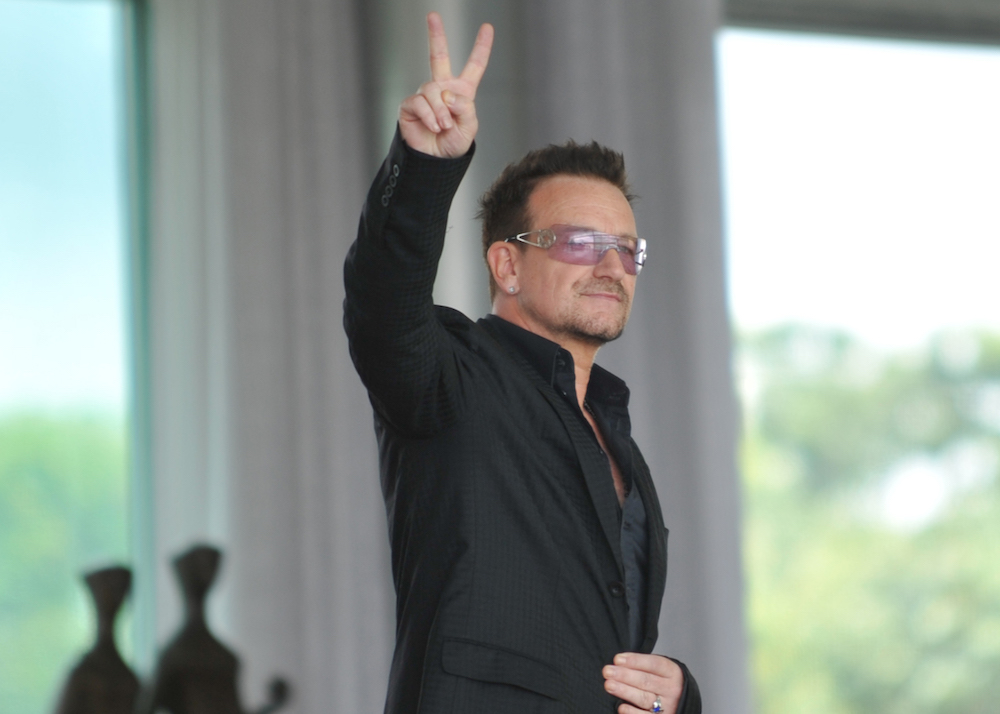 Do you ever wonder what your idol would do if faced with self-doubt? Do they struggle with it at all?
Of course they do—they're human!
Let me tell you a quick story that makes this real.
One of my clients is a fan of U2 and Bono, and we were talking about his confidence recently. The conversation made me wonder: "Did Bono ever struggle?"
So I Googled it.
Sure enough, he has suffered from self-doubt his entire life, peaking at the most pivotal time in his career.
As many people know, Bono formed U2 with a few school buddies back in 1976. And while he started out singing, playing guitar, and writing songs, he claimed he couldn't do any of it very well.
"I was such a lousy guitar player that one day the band broke it to me that maybe I should sing instead. I tried singing before but had no voice."
Imagine: The lead singer of one of the best bands of all time did not think he could sing.
Fast forward 11 years to 1987. The fear and doubt had grown. In fact, shortly before the release of the #1 album "Joshua Tree," Bono admitted to being wretchedly depressed and "plagued by constant self-doubt."
He almost called the pressing plant to stop production on the album, worried that it "wasn't up to scratch."
Can you believe that?
Right before the release of one of the greatest rock 'n' roll records of all time, Bono was not just feeling down, he was feeling "wretchedly depressed."
He was terrified that he was going to fail on the world stage.
(Makes today's sales presentation seem a little less intimidating, doesn't it?)
What's the bottom line? We all have self-doubt. We all suffer the curse. Yes, the struggle is real.
---
---
BUT …
You have done the work—not just today, but in life. Just like Bono, you are a master at your craft. And just like U2, you are getting better every day.
So I want you to do two things.
First, do what Bono did.
I want you to find a way to step outside of your comfort zone and perform.
Follow in the footsteps of an idol who takes leaps—even though they're terrified of heights.
And when you land on two feet, that much farther ahead in life, recognize what you've accomplished—despite your doubt.
Second, keep going.
Learn more, do more, share more, think more. Building knowledge and experience is a sure-fire way of shrinking self-doubt. Don't be satisfied with one moment of success.
Bono and U2 are the perfect examples. They weren't content to stop with "Joshua Tree," their first #1 album. No—they followed the record's success by creating seven more #1 albums.
When we commit to healthy risk-taking and push ahead, just like our idols, we realize that self-doubt is no obstacle to our success.
And that makes us GROW so that our self-doubt SHRINKS.
But that only happens if we push and test ourselves. If we let self-doubt win—if we run and hide or hold back to avoid adversity—self-doubt wins.
Don't let that happen.
Instead, be your BIGGEST self, your BEST self, in every situation today.
You may just inspire another up-and-coming idol suffering with self-doubt.
---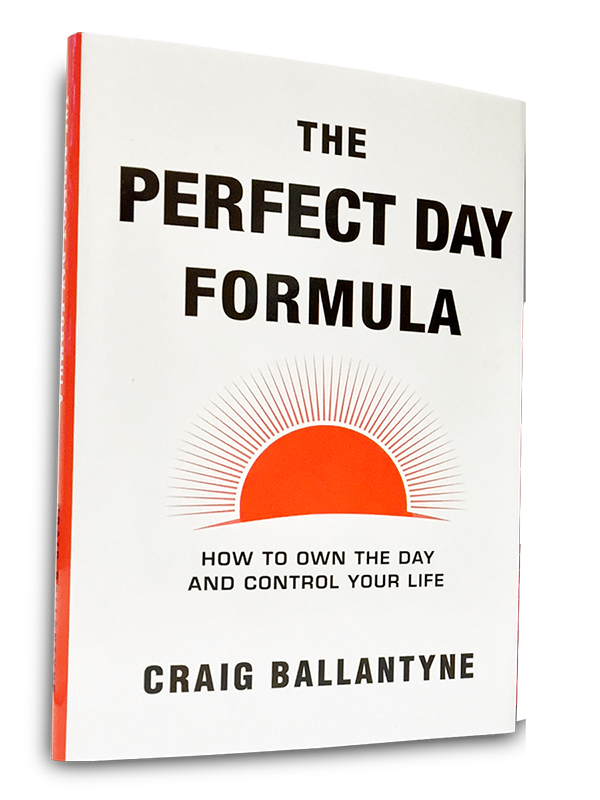 When you're ready to take the next step towards success …
What you're ready to ditch your doubts and take a leap …
When you're ready to soar …
You're ready for The Perfect Day. 
Get your FREE copy of my book today and live the life you've dreamed of.