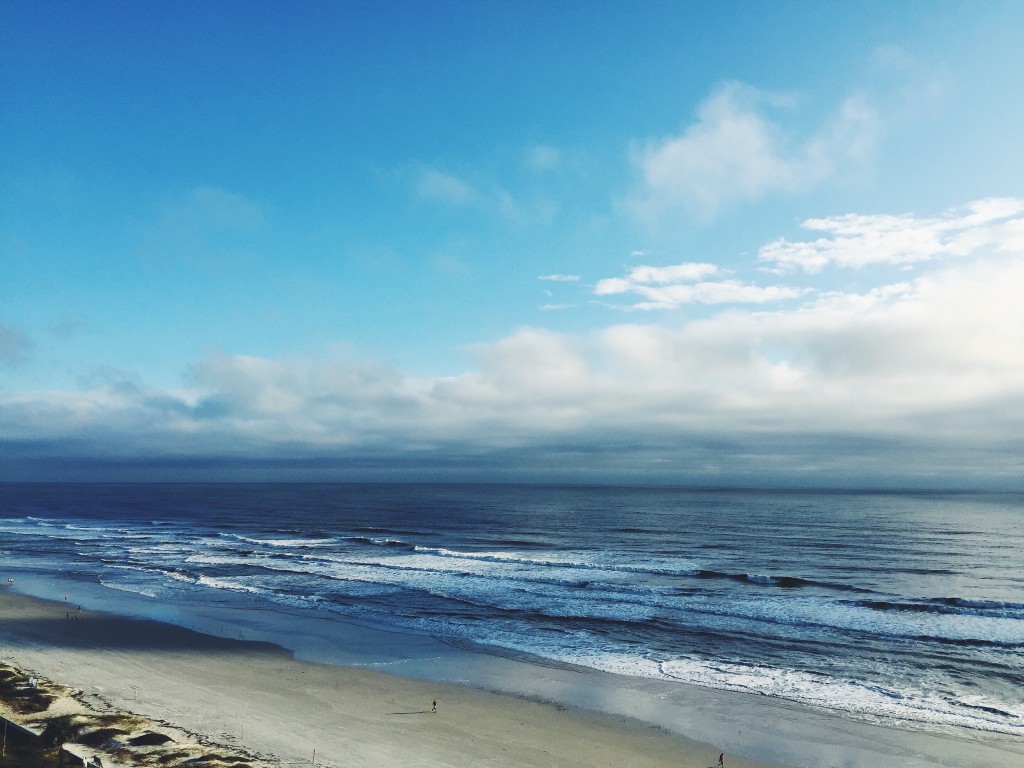 In his book, The One Day Contract, legendary basketball coach Rick Pitino outlines the steps to achieving your health, wealth, and personal goals. His number one piece of advice: "Make the most of each day by creating a contract with yourself that you will do your best that day." By honoring your one-day contract, you will overcome adversity and make progress every day.
It's great wisdom. But what if there was a formula that allowed you to have the Perfect Day every day? What if there were simple rules for your life, that when followed, would allow you to control your days and concentrate on what counts — no matter what chaos the world threw in your way?
Well, now there is. I've written a book about. It's The Perfect Day Formula, and when you implement my secrets, you'll have Perfect Days for the rest of 2016, making it the perfect end to the Perfect Year. Guaranteed!
My book is not just a set of inspiring principles but a concrete, daily formula for controlling your day, overcoming the chaos brought by others, and planning ahead to act proactively rather than reactively so you can concentrate on what really matters in life.
When you apply these secrets to your daily routines, you will put into place a simple system that will lead to a better tomorrow, and you will see progress almost immediately. You will come to live a happy, virtuous, and fulfilled life, one governed by freedom rather than regret.
The formula for the Perfect Day is built on the Three Cs: Control, Conquer, and Concentrate.
Learn to control what you can and cope with what you can't

Learn to conquer the chaos in your life to win your days

Learn to concentrate on what really matters to you
Through the Perfect Day formula, we simply apply the Three Cs — Control, Conquer, and Concentrate — to different parts of the day. It looks like this:
Control your mornings

Conquer the chaos of your afternoons

Concentrate on what really matters in the evenings
It doesn't matter if you're single or married, if you have one child or five, if you're a freelance writer or a CEO, a shift worker or 9-to-5er, at the bottom of the corporate ladder or a soon-to-be retiree. The beauty of The Perfect Day Formula is that it works for all of us.
When you use the Perfect Day system, breakthroughs will come. You will experience faster results than ever. You will succeed at work, climbing the ranks in your career, making more money, and generating more wealth and power. Not only that, but you will have more energy and greater health; you will be happier; and most importantly, you'll have more freedom and time to give to your family, friends, and hobbies.
There is just one catch. The Perfect Day formula requires you to think differently and let go of your old ways. The average approach to life is not working for you or anyone else. Greatness requires you to think and act differently, especially in the face of intense peer pressure. Be prepared to use the solutions in this book to summon up strength you didn't know you possessed and to overcome all obstacles in the way of your Perfect Day.
It's okay if yesterday wasn't perfect. Or the day before. That's why you're reading this book. The mistakes of your past have taught you the lessons you need to create the solutions for your life. You can't change the past. No more regrets. It's time to focus on the future. In doing so, you must remember this mantra: Control your mornings. Conquer the chaos of your afternoons. Concentrate on what really matters in the evenings.
In the book, you'll see exactly what I mean. But before you read it, we need to introduce an underlying principle that is crucial to understanding the formula. It requires you to accept a strange but powerful paradox:
Structure = Freedom
This may sound odd, and you may bristle at the thought of more structure in your life, but very soon you'll come to see how more structure, created by having a set of rules for your life, liberates you and allows you to achieve your big goals and dreams.
Maybe your wish is to travel the world. To do so, you need more money and more time. Developing these resources starts with putting more structure in your days so that you can be more productive.
Maybe your dream is to have more time to attend your children's games and recitals. The answer lies in creating a more structured day so that you have more freedom at night.
Or perhaps your goal is to find true love. That requires a structured approach and commitment. Like any objective in life, it's not something you can pursue haphazardly.
Creating structure — by developing what I call the rules for your life — is the most important step in becoming more productive and less stressed. Structure is essential to earning your freedom. Your rules will lead you out of temptation, help you make the right decisions instinctively, and fuel your willpower to deal with the chaos of the day.
Your rules don't just help you get more done. They are also the foundation of more peaceful and loving interaction with your family and friends, more health and energy, and more overall contentment and peace of mind.
These rules will work for you no matter what your specific situation or circumstances. They work as well in modern-day New York or Los Angeles or Tokyo or Mumbai as they did in ancient Rome. They work well for the stockbroker, the writer, the factory worker, the office manager, and the student of philosophy. They work for today's rich and poor, just as they did for history's emperors, gladiators, and slaves alike.
Best of all, the rules you create for yourself with the Perfect Day formula won't require you to work harder than you work now. In fact, the opposite is true. You'll get more done in less time, and still make it home for dinner. You'll get more sleep and become a happier person.
Whatever the changes you wish to make — losing weight, improving your relationships, or making more money — I guarantee that adding more structure in your life will help get you there.
The Perfect Day formula not only creates good habits but it helps you get rid of vices in just a few days. When you eliminate bad habits, it becomes much easier to stick to good ones, which in turn allows you to make better decisions and secure faster results.
I know this from experience. I've spent my life researching how to have the perfectly productive day, compiling everything that has worked for my students and me.
My book will transform your life. I know because I've used these secrets to transform my life. But I could not have done all these things without first conquering my own procrastination, personality, and time management demons using the Three C formula.
I learned everything the hard way so that you don't have to. I spent years as a struggling personal trainer, suffering from debilitating anxiety attacks, until I discovered how to control my mornings and win my days.
Along the way I have helped many men and women implement this system. Today I'm happy and free from anxiety, and I'm financially secure.
I'm not perfect, by any means. The journey is neverending. We all have areas for improvement, myself included, and I'll never stop my pursuit of getting better and overcoming my vices.
As a young man I was often anxious, angry, and jealous. I searched everywhere for solutions for my weaknesses. I read hundreds of books, countless research studies, and thousands of magazine articles. I studied human physiology and psychology in both the formal academic world and through interviewing experts in human performance.
The Perfect Day Formula is a summary of what has worked from my decades-long journey of personal experiments in self-improvement. I discovered a system that has not only worked for me but has also helped my clients all over the world to lose weight, make more money, and find the loves of their lives. It will also work for you.
If you are like I once was, if you feel lost and frustrated by the chaos of the world today, don't let another minute pass you by. It's time to win back control of your life and get the freedom you deserve.