The MAGIC Chocolate Cake Recipe
I know, I know. I'm a chocolate addict. Truth be told, I spend a lot of time engineering recipes so that people can both lose fat and overeat delicious chocolate desserts.
It's not always easy. I wouldn't be able to hack, for instance, an Oreo cookie. Once in a while though, I find a MAGIC recipe (see below).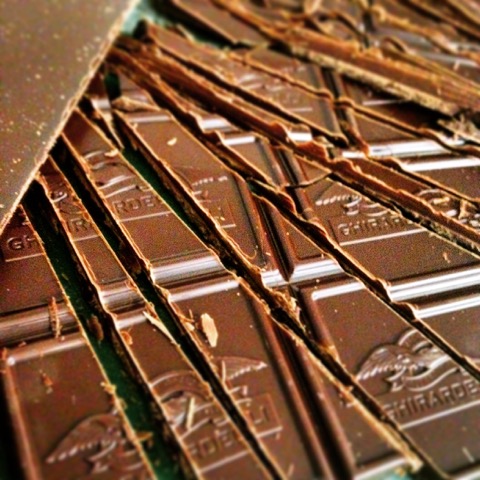 This miracle recipes does everything for you:
It's loaded with delicious, decadent chocolate.
Yet it's resolutely fat-burning.
It provides so much fiber and vitamins that it's like eating vegetables. In fact, that's what happens: zucchini is an ingredient!.
Its texture is moist and light, yet rich and decadent.
It's low-carb and low-fat: It contains no flour, no refined sugar, no gluten, no butter and no oil.
It has only 2 steps and takes 10 minutes to make.
Your family, co-workers, and friends are going to love it.
You work hard, and it's time for a treat. At the same time, I want you to not only look and feel slim and sexy, but live a long and healthy life too.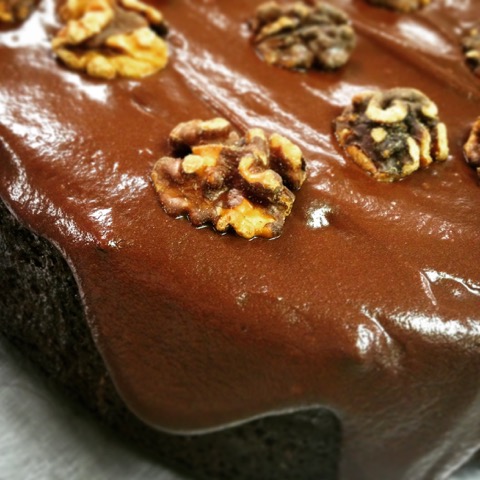 You know, there are only a select few MAGIC desserts. In this recipe, zucchini (yes, zucchini!) is the major ingredient. Don't be spooked by the image of vegetables in your dessert. After all, you love carrot cake, don't you?
You see, when shredded zucchini cooks, it adds so much moisture to the cake that it would be silly to pass on this. And I can't even begin to tell you the benefit of eating vegetable for dessert; it's fat-burning nirvana. Added bonus: this cake is rich, moist, flavorful, and a definite crowd-pleaser.
Flourless Zucchini Chocolate Cake

Active time: 10 minutes | Cook time: 35 minutes | Yield: 6 servings
Ingredients:
1 cup of 70-85% dark chocolate, broken into small pieces
1 cup of almond butter
3 zucchini, shredded in a food processor
1/3 cup of pure maple syrup
1 egg
1 tsp of vanilla extract
1 tsp of baking soda
1 tsp of cinnamon
Preparation:
Preheat oven to 350 degrees. Combine all the ingredients into a large bowl and mix.
Pour into a greased baking pan and bake for 35 minutes or until a knife inserted in the brownie comes out clean.
I have tons of recipes like that. Follow me on Facebook. And of course, send your questions; I love hearing from all of you.