The BEST Fall Pumpkin Recipe Also Boosts Immunity and Fights Cancer
Fall is s pumpkin EVERYTHING season. While the health-conscious will want to avoid most pumpkin treats this fall (that Starbucks Pumpkin Spice Latte has 420 calories!) the following recipe is not only delicious, but supercharges your immune system and prevents cancer.
Research shows that people who eat a diet rich in beta carotene (found in pumpkin) may have a lower risk of cancers, including prostate and lung cancer. And when paired with ginger, it's an even more powerful cancer fighter. Ginger contains 6-gingerol, a substance which has been shown to have protective effects against cancer, including pancreatic, breast, and ovarian cancers.
Pumpkin-Ginger Soup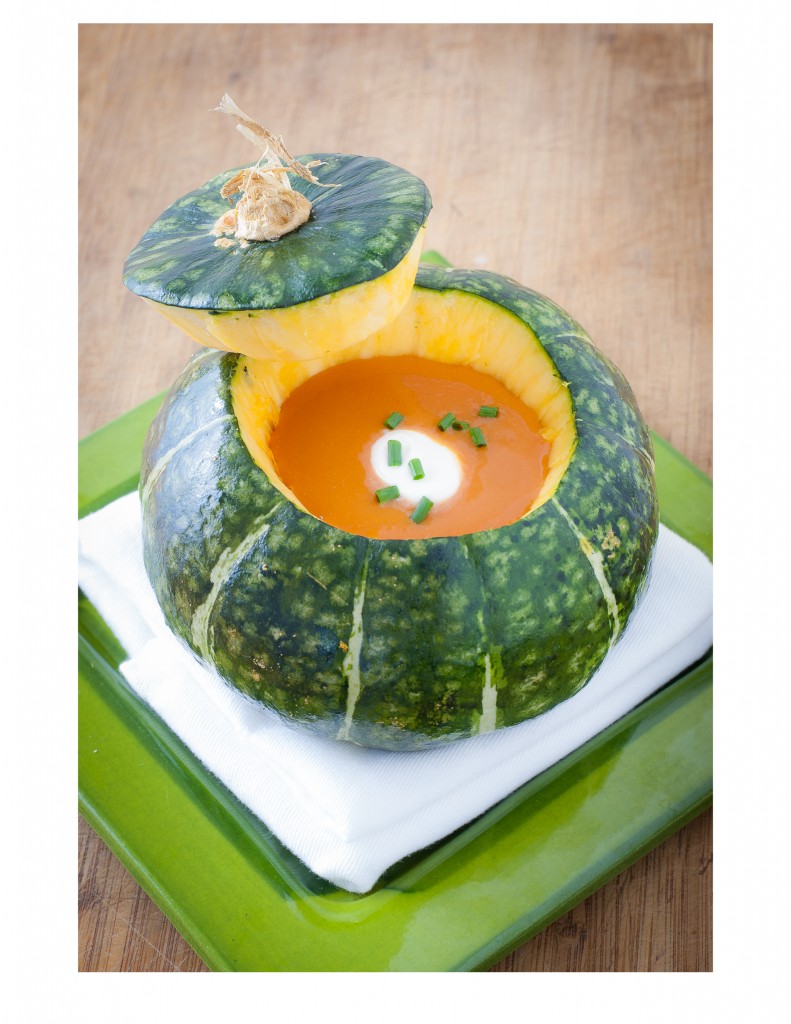 Fresh ginger really is an ingredient like no other. Its fragrance is particularly aromatic and unique. I never use dry ginger; the powder is a poor substitute and does not come close to fresh ginger. Pumpkin and ginger go very well together. This soup is extra delicious when made with all members of the squash family: butternut squash, spaghetti squash, and acorn squash, which make it a fall favorite. If you feel like it, don't hesitate to create a delightful soup tureen by carving a small pumpkin or acorn squash.
Quick Tip: I always recommend a hand blender as the No. 1 tool in any kitchen. It is especially useful when it comes to soup. You can process the soup to smoothness right in the pot for ultra convenience and easy cleanup.
Active time: 15 mins. | Cook time:20 mins. | Yield: 4 servings
Nutrition: 150 calories, 4g fat, 26g carbohydrates, 4g protein, 6g fiber, 12g sugar
Ingredients:
1 1/2 pound pumpkin (raw or canned)
1 onion, roughly chopped
1 tablespoon fresh ginger, roughly chopped
1 garlic clove, peeled
1 tablespoon extra-virgin olive oil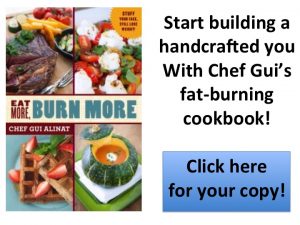 2 cups low-sodium chicken stock
1 cup carrot juice
1 sprig fresh tarragon leaves
1 teaspoon chopped chives
salt and pepper to taste
Preparation:
Pour extra-virgin olive oil in large saucepan over medium-high heat. Add onions, fresh ginger, garlic, and salt; cook, stirring frequently, until onions are softened, about 5 minutes.
Increase heat to high and then add pumpkin, stock, carrot juice, and bring to simmer. Reduce heat to medium-low and simmer, covered, until pumpkin is very tender, about 20 minutes.
Process soup with a hand blender until smooth, 1 to 2 minutes. Season with salt and pepper to taste. Serve with a sprinkle of chives and tarragon.
20-minute timesaver: 
Skip the sautéing on step 1. Just add all ingredients together and bring the soup to a simmer. Resume the recipe on step 2.
Options: 
If you prefer, you can replace the pumpkin with most vegetables in the squash family, or with carrots. And if you don't have any stock on hand, use water—but the soup will have less flavor.
For more than 20 years, Chef Gui has cooked around the world, from French restaurants to the homes of the rich and famous. He also cooks delicious comfort foods at home, on a budget, for a family of seven.
Chef Gui's cooking secrets transform favorite recipes into fat-burning meals that you can OVEREAT and still lose weight – without sacrificing taste or requiring fancy, expensive ingredients.