The 5 Keys to Finding the Right Coach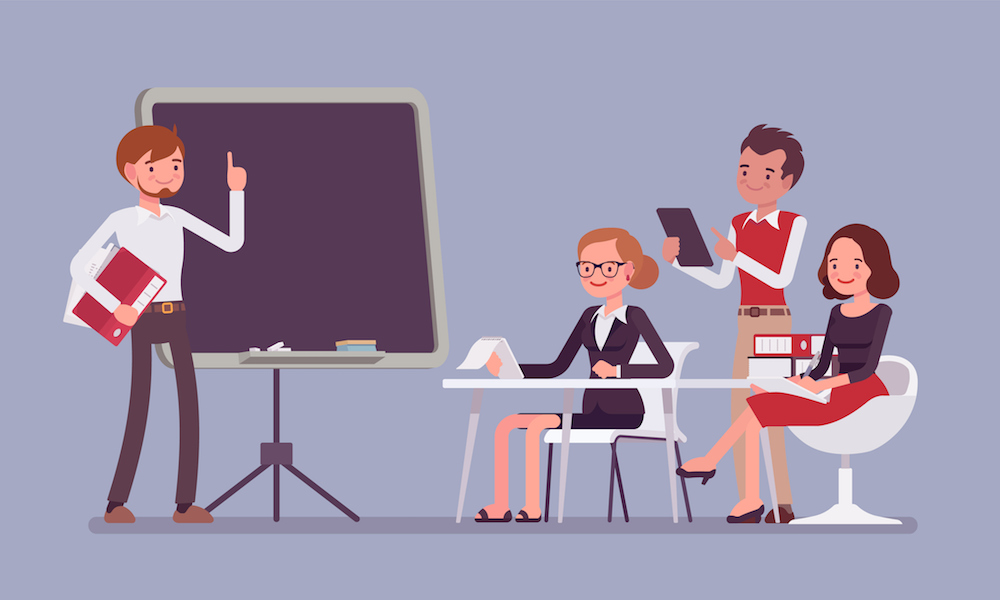 "You are young. So you know everything. You leap into the boat and begin rowing," wrote the American poet, Mary Oliver.
She described me perfectly. I once thought I knew everything. It led to me make the same mistake that almost every business owner makes: not hiring a coach soon enough.
I was too cheap—I'll blame that on my Scottish heritage—and suffered from an inflated ego. Both stopped me from getting the help I needed to grow my business faster.
Eventually, I smartened up. In December of 2005, flush with cash from my best year ever, I went looking for a business coach to take me to the next level.
There are two takeaways from my early mistake. The first: Hire a coach as soon as you're ready to start your business. Don't wait until you're on the cusp of profitability or teetering on disaster. Second: Make sure you find the RIGHT coach for you.
I'm happy to say I got the second part dead-on. My experience helped me realize that the best coach needs to have 5 qualities to be effective:
It had to be someone who had "been there and done that," achieving exactly what I set out to achieve.

He/she had to share my morals and ethics.
I had to get no-holds-barred accountability. This person had to be willing to call me out if I was not doing the work I committed to.
We needed to have a good rapport.
The coach's references had to be impeccable.
Fortunately, I knew exactly the man. His name was Tom Venuto, author of a book called "Burn the Fat, Feed the Muscle." Everyone in the fitness industry knew and respected Tom, and I was sure he would not steer me wrong.
My due diligence confirmed that Tom met my five criteria. It was a perfect fit. In only three months, he helped me double my income and taught me how to run my business more efficiently.
It was because of this experience that I became a vocal advocate for coaching. Now a successful coach in my own right, I understand that each person's coaching needs are different—but the criteria for finding one are the same.
So let's take a deep dive into my criteria above so that you can find the right coach for your next-level success.
(To help frame my explanation, I'm including comments from several readers who entered my recent Instagram giveaway. During the giveaway, I asked followers to answer one simple question: "What would you want from a free coaching call with me?" This is how those answers support the importance of my coach criteria:)
#1 – The coach must have "been there and done" that so they can give you expert advice.
Anyone can give you theory, but real world experience—acquired with skin in the game—is the best foundation for sound, actionable advice.
As a coach, my first job is to share my experience through content. That includes articles, videos, podcasts, and seminars. I need to gather social proof (case studies and testimonials) to share with prospects so they readily accept my ability to help them.
More specifically, this chronicle of coaching experience makes it's easier for readers to align their own goals with my achievements.
Case in point from a reader, who picked up on my longstanding "1 Million Transformation Mission," shared widely through EarlytoRise.com:
"To be on a coaching call with somebody of your magnitude would be the highlight of my career so far," writes Stephen Petrucci.  "The amount of value you give on a daily basis is something I'm grateful for, and I know a coaching call will help me move forward to achieve my goal of helping 100,000 people by the year 2030. I've no idea how I'm going to do it, but that's what excites me the most."
Stephen has "watched" me hit many of my transformation goals through my original mission, and has undoubtedly also read about me reaching 85% of my 10 Million Transformation Mission goal.
He knows that I have been there and done that.
#2 – The coach must share your morals and ethics.
In a world saturated with coaches who promise to help you make money, there is no shortage of "gurus" who can help you get rich. The catch? You have to compromise your values to get there.
I don't recommend risking your reputation—and possibly jail time —just to make money.
Instead, choose a mentor with integrity. That's why I sought out coaching from respected people like Tom Venuto, entrepreneur Yanik Silver, speaker and author Carrie Wilkerson, and Fit Body Bootcamp founder Bedros Keuilian (who became a business partner). These are people who have uncompromising ethics, and have taught me to further my goals with integrity and honesty.
I'm thankful that with these intact, I leave this kind of impression: "Craig, I read your book for the second time on my way back to Colombia. It was an honor meeting you in San Diego," writes Mateo Uribe. "Your energy and passion for what you do is contagious. A coaching call with you would mean everything. Personal growth and discipline are the biggest weaknesses holding me back in my business and personal life. Even if I don't win this giveaway, I'm grateful for meeting you."
#3 – The coach must deliver no-holds-barred accountability.
Accountability is the secret ingredient to success. But there's another secret to this secret: You must be accountable to someone whom you deeply do not want to disappoint.
Reader Kyle Miller nailed this with his response to my giveaway question: "A coaching call with Craig, the world's most disciplined man, would provide me clarity on what's holding me back and what action to take. It would especially enable me to grow which is my most cherished value in my life."
And from Alan Borges in Australia: "A coaching call with Craig would provide the clarity and accountability I need raise my awareness and stretch my goals. These would ripple out to those around me."
#4 – You must have good rapport with your coach.
In 2018, I sold out a workshop in Frankfurt, Germany. Two days following that workshop, I had one in Cape Town, South Africa. One of my coaches, Zander Fryer, hosted a similar workshop in Sydney in this timeframe.
I've never held events in these countries before, but the demand is there.
Why?
It's because of the rapport I've built with readers through my books and videos. 
When you're looking for a coach, I recommend starting with "virtual mentoring"—advice gained through books and YouTube videos. This is your chance to take years of experience and apply them for immediate results. From those results, you can invest in in-person coaching.
For example, when I joined Yanik Silver's Mastermind in 2007, I had already made money from the free content he shared in his articles at EarlyToRise.com.
Prospects for my coaching program come through many of the same channels—the Early to Rise website, my personal website, social media, Medium, etc.
Here's a look at my advice in action, garnered from my book and social media stories: "Craig, I have been following you since I started my business 12 months ago," writes Kayla Banfield. "Your advice helped me set the pillars of my own personal success. 'The Perfect Day Formula' was the first book I read when setting up my business. Your advice is always simple and straight to the point, and your Instagram stories are some of the very few that I play out in their entirety. I would love to fly to America for a workshop, but for the time being, a phone call to Australia would be a game changer for me!"
#5 – You must check your coach's references.
You wouldn't hire a babysitter, a plumber, or a personal trainer from an ad in the newspaper. You'd seek out references—or get a referral from a friend. The same is true of a coach. If you're smart, check out a coach's website for success stories. If you're smarter, ask to talk to a few of their past clients.
When a new coaching prospect enters my world, I send them to our success stories here.
These paint a picture of very diverse success—business owners in all industries and professions who have increased their income, influence, and impact after working with me. They'll happily tell you about the power of my accountability that keeps them on track.
My clients and prospects also know that I'm not going anywhere. Some of them, such as Vince Delmonte, have been with me since my first business seminar in 2007. How many coaches can say that they've kept clients on for that long?
Likewise, Early To Rise is not a fly-by-night business. Mark Ford founded ETR nearly 20 years ago and pioneered the idea of free, daily content. Our reputation is second-to-none, and our clients know that we are not happy until they are ecstatic with our programs.
Your coach should have similar credentials.
#
Coaching is the key to getting better at anything in life. Every top athlete has a coach (often multiple coaches). Every writer has a mentor and an editor. Every great salesperson has a coach. Every coach that I know also has a coach!
High performers get coaching and do coaching. That's a fact of life—and a key to your success at every age.
In short: Get a coach NOW, and make sure he/she meets all of the five criteria I've laid out in this article.
Learn More About Finding a Coach!
Email my team at: support@earlytorise.com with the subject line "Coaching" to get more information on our private coaching program. Get the accountability, additional insight, and expertise, as well as tap into the network from our team at Early to Rise.