The 20 Fears That Are Keeping You From Being Rich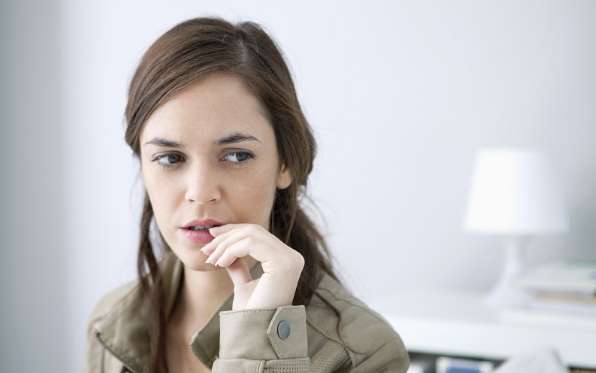 Quickly: Who's afraid of getting rich? Come on, let's see those hands.
Let's rephrase the question. Are you the kind of person who trips themselves up routinely? Or loves to blame the economy? Or tracks Powerball numbers the way Warren Buffett tracks the stock market?
Your fears, ignorance or stuck behavior might stand in the way between you and wealth. You don't see yourself as afraid of riches — but in reality, you might well be.
Here are 20 reasons why you're fearful of getting rich (and we don't mean the dread of finding a reliable chauffeur) — along with some sound advice on what you can do about them.
20. IT'S UNFAMILIAR
19. YOU DON'T WANT TO GIVE UP YOUR NON-NECESSITIES
18. YOUR THINKING STINKS
17. YOU THINK POWERBALL IS THE ONLY ANSWER
16. YOU'RE RELUCTANT TO FIND ALLIES TO LAUNCH YOUR BIG IDEA
15. YOU'RE AFRAID TO FAIL
14. YOU'D RATHER NOT BE A TARGET
RELATED-->>Get a copy of Living Rich by Mark Ford HERE!
13. IT'S TOO MUCH TO HANDLE
12. YOU'RE INTO SELF-SABOTAGE
11. REJECTION, REJECTION, REJECTION
10. SCARCITY MENTALITY
>>Get your FREE copy of Mark Ford's latest book Living Rich. Sign up here!
9. YOU HEAR YOUR PARENTS IN YOUR HEAD
8. YOU DON'T SET REACHABLE GOALS — OR ANY GOALS
7. YOU'RE STUCK IN A RUT
6. YOU DON'T WANT TO REVISIT A PAST FINANCIAL TRAUMA
5. YOU DON'T WANT TO FACE THE DEBT DEMON
4. YOU DON'T KNOW WHICH FINANCIAL PRO TO TRUST
3. YOU DON'T WANT TO LOOK STUPID
2. YOUR FRIENDS WILL HATE YOU
1. YOU DON'T WANT TO MISS YOUR FAVORITE SITCOMS — ALL OF THEM
Get updates on living the good life delivered to your inbox.