Citrus: Weight-Loss Superfood
Florida has perfectly ripe citruses that burst under the sun with sweet, tangy, tart, and zesty flavors.
Right in my backyard, I harvest oranges and mandarins, and have the kids juice them for breakfast. They love that chore.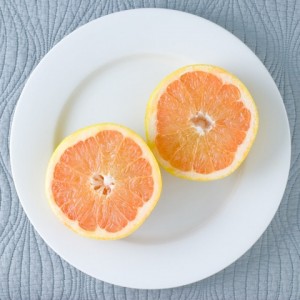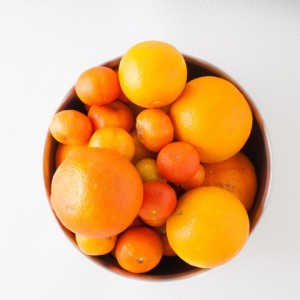 You see, citrus trees tend to "follow" me. Growing up in the mild climate of the French Riviera, they were everywhere. My grandpa had some, and I used to make French lemon tarts with my grandma.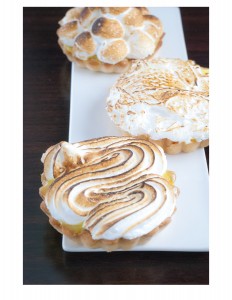 When I lived in Oxford, England, I couldn't help but have scones, clotted cream, and orange marmalade  for tea (a British favorite!). And when I decided to move to Florida in 1999, I adapted my cooking to reflect the citrus bounty.
You're probably aware that citrus is good for you. In fact, citrus may very well be the #1 fiber-packed, fat-torching, hyper-healthy superfood that you need to lose a ton of weight. NOW is the time to Eat More and Burn More.
I'll show you how with the recipes and photos below. But really, I also encourage you to use the beautiful oranges, grapefruit, blood orange, lime, lemon, and Meyer lemon (oh so sweet!) that nature has to offer.
Here is a simple way to segment your citrus fruits.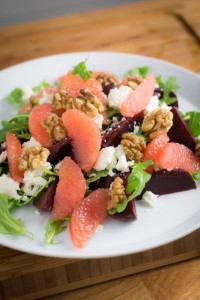 => Start your meal with this ultra-simple starter course: a beet salad, including greens, beets, walnuts, feta, and pink grapefruit segments.
Then try adding citrus fruits in the following:
=> In a salsa recipe, such as my Sweet and spicy Pomelo Avocado Salsa.
=> In a  Tangy Orange Smoothie.
Enjoy!