Successful People Have Rituals, Not Alarm Clocks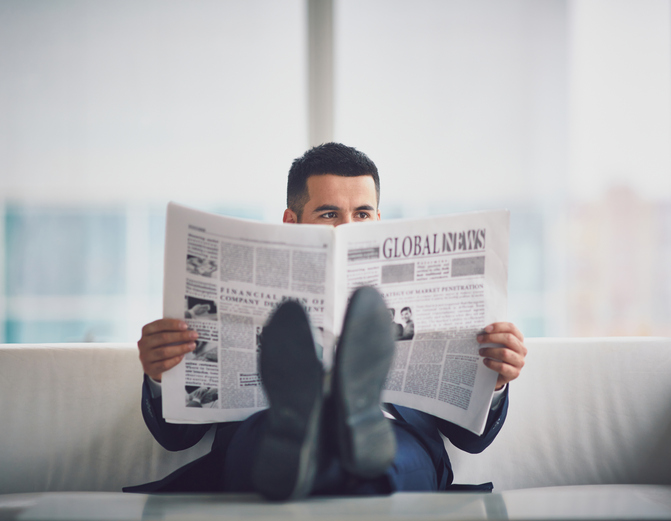 In 1997, an article was published on the New York Times website titled How Early Do You Have to Get Up to Swim With the Sharks? The piece tried to capture the shared time when the most successful people wake up in the morning.

Twenty years later, this topic is still highly buzzed-about. At the heart of our fascination with unveiling a shared, magic waking hour amongst the world's most successful men and women is the belief that by adopting a practice of the wealthy and wise, we will morph into one of these titans.
In this 1997 article, the author recounts how executives, "beat the dawn," getting a head start on the game we call everyday life.
We suggest reading the article today, but before you dive in, put on this analytic lens:
Think not of exact times but the cultivation of ritual.
In doing so, you'll get more actionable takeaways from reading the daily time logs of the wealthy and wise. Try to decipher which early morning to-dos these business leaders hold as Personal Philosophies.
When I say Personal Philosophies, I'm using the term Craig Ballantyne explains in his book The Perfect Day Formula.
Ballantyne outlines these as a set of uncompromisable personal rules. His example:
Imagine you're at a backyard cookout. The host is pressuring guests to eat giant cheeseburgers. For you, it's a challenge to say no because you want to stick to your diet, but the guilt and temptation make you cave. On the other hand, the person across the table is a vegan, and under no circumstances will eat meat.
If the dieter in this scenario made it a personal philosophy to not eat bad foods for the sake of their health, eating the cheeseburger wouldn't even be a question.
What you'll find reading this NYT article and looking for rituals instead of exact times, is that every successful person has Personal Philosophies relating to their daily rituals.
Find the ritual, couple it with a personal rule, and you've found a way to 'swim with the sharks.'