Success Secrets of America's Creepiest Man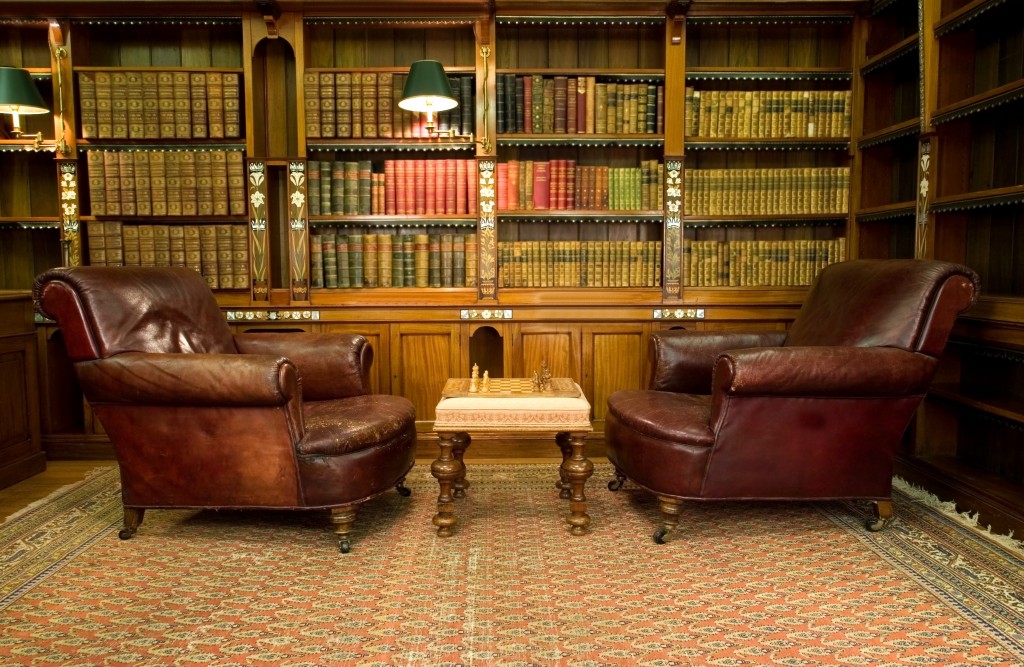 My relationship with the creepiest man in America began in 1988. At the time he wasn't going by his real name. On that day, he went by Richard.
It was a cloudy Saturday afternoon in April. My uncle was having a garage sale across from the old church where I attended Sunday School. Mom and I got into her old station wagon and showed up after all the big items had been picked through. That didn't matter. The table of my cousin's books had hardly been touched. That's where I met Richard. He became a constant companion throughout high school.
That was the day I found my first Stephen King book, Thinner, which he wrote under the pseudonym, Richard Bachman. It's the story of an obnoxious lawyer who runs over a gypsy child.
A curse is laid upon him. Hilarity ensues. I was quickly addicted to King's writing, and stayed up late for three straight nights to finish the book.
Today King is the author of over 55 best sellers. Over a dozen of his books have been turned into movies, including one of my obscure favorites, The Mist, originally published as a short story.
How does he produce so much content? King sets a quota of ten pages a day, about 2000 words, and writes every day, including holidays. He starts at 8:30 A.M. and finishes within three to five hours. "Mornings belong to whatever is new – the current composition," he explains, "Afternoons are for naps and letters. Evenings are for reading, family, Boston Red Sox games on TV, and any revisions that just can't wait. Basically, mornings are my prime writing time."
King recommends a simple writing set-up with only one requirement, "A door which you are willing to shut. The closed door is your way of telling the world and yourself that you mean business…For any writer, but for the beginner writer in particular, it's wise to eliminate every possible distraction…When you write, you want to get rid of the world, do you not? Of course you do. When you're writing, you're creating your own worlds. The longer you keep to these basics, the easier the act of writing will become."
You can see elements of King in the supporting characters of his books, such as the Red Sox-loving neighbor, Jud Crandall, in Pet Sematary. But King has always been an enterprising, hard worker, and there is much more to his success than simply having a routine. He reveals everything he knows about storytelling, and how he came to be an author, in a book that you might never have heard of.
I assumed his book, On Writing, was a manual to writing horror novels. I should have known better. It's not. It is King's de facto autobiography, replete with stories of him and his troublemaker brother Dave being raised by his single mother. The Kings bounced between the mid-west and northeast for years before finally settling in Maine (which became the setting for many of King's books).
He began submitting short stories for publication before he was even in high school as just one way to help support his financially struggling mother. At age 18, his schedule makes his work habits of today look downright lazy.
"During my final weeks at Lisbon High, my schedule looked like this: up at seven, off to school at seven-thirty, last bell at two o'clock, punch in on the third floor of the Worumbo weaving mill at 2:58, bag loose fabric for eight hours, punch out at 11:02, get home around quarter of twelve, eat a bowl of cereal, fall into bed, get up the next morning, do it all again. On a few occasions I worked double-shifts, slept in my '60 Ford Galaxie (Dave's old car) for an hour or so before school, then slept through periods five and six in the nurse's cubicle after lunch."
If you're a King fan, your antennae will have perked up at the mention of a mill. It was there that King heard about the 'rats as big as dogs' in the basement. He turned this into a short story, Graveyard Shift, first sold for $200 while in college. Later it was part of King's 1978 collection Night Shift and a forgettable film in 1990. Though it was never one of my favorite King stories, it filled my imagination with another reason to avoid dark, unfamiliar places.
In the early 70's, after getting his teacher's certificate at college, King was married with two children, but unable to find a steady teaching gig. He got a job working in a laundry and his story of washing maggot-infested linens from seafood restaurants might be enough to put you off of eating lobster for life, just like Cujo will forever keep you from adopting a St. Bernard.
He wrote 'one reel horror stories' after work while his wife, Tabitha, worked the second shift at Dunkin' Donuts. "I would sometimes write a little on my lunch hour, too," King said, showing off the work ethic that would allow him to become one of the world's most commercially successful authors. But at the time they struggled. He hadn't written any novels, and the only way the King family remained above the poverty line and off welfare was thanks to the short stories he sold to pornography magazines.
He doesn't write for money. Never has. There's something else that drives King to write. It is the love of a valuable skill that he has worked so hard to develop. You must find your valuable skill that allows you to contribute to the world. And when you do, you go about your work like King does. King worked in the slivers of time to earn his freedom. He was, and remains, prolific. But he takes nothing for granted. There are no days off, not even for July 4th or New Years or Red Sox World Series parades. He grew up a workaday man and he remains a workaday man.
King follows the ETR rules for success. He blocks his time, he eliminates distractions, he works on his number one priority work first thing in the morning and he rewards himself with the simple pleasures of life later in the day.
It was not always that way. King was an alcoholic for over a decade and eventually began using hard drugs. In the spring of 1986 while working on The Tommyknockers, King reached his peak of his addiction. He would often write "until midnight with my heart running at 130 beats per minute and cotton swabs stuck up my nose to stem the coke-induced bleeding." Working on Cujo in the early 80's, King drank a case of 16-ounce tallboys of beer a night. He barely remembers writing the novel at all.
His wife, Tabitha, organized an intervention. It was the second time she would save his career. The first happened years earlier, before he was the famous novelist Stephen King, and when he was just the head of another struggling American family.
After his stint in the laundry making $1.60 an hour, King found a job as an English teacher for $6,400 per year. You might assume this is where he had a big breakthrough, given that a steady income and hours would have given him more time to write. Not so. He was trying to finish what would become his breakthrough book, Carrie, but the workweek left him feeling as if he'd "had jumper cables clamped to his brain." It was during these dark days that King worried the most about his future as a writer.
He might have quit but for one crucial factor: the support of his wife. "If she had suggested that the time I had spent writing stories on the front porch of our rented house on Pond Street or in the laundry room of our rented trailer on Klatt Road in Hermon was wasted time, I think the heart would have gone out of me…Writing is a lonely job. Having someone who believes in you makes a lot of difference. They don't have to make speeches. Just believing is usually enough."
King stumbled across a story idea about an ostracized teenage girl while working as a janitor at a high school one summer. One day his job was to scrub rust-stains off the tiles in the girl's shower. That's where he first encountered the metal boxes for used sanitary napkins. Years later while working at the laundry, the memory flooded back to him, and just like that he had the opening scene of his book.
But he did not write it until several more years had passed. It simmered away, King said, in the back of his mind until one night, when he was a teacher in Hermon, Maine, that he sat down in the trailer to turn the idea into a short story. He finished three pages, hated it, and threw it out.
The next day when he came home from work, Tabitha had the pages in front of her. She had scooped them from the garbage, read them, and changed Stephen King's life by saying, "You've got something here, I think you really do."
King learned a valuable lesson in writing Carrie. "Stopping a piece of work just because it's hard is a bad idea. Sometimes you have to go on even when you don't feel like it."
His advice extends far beyond writing horror novels. You must plan and prepare, you must work hard to develop a valuable skill, you must surround yourself with positive social support, and you must finish what you started. Be willing to sacrifice. Create the routine that gets you off to the right start. "In at the same time every day," is how King describes his routine. That alone is the start of something magical.
Starting the day right is essential to your success and wellbeing. Working on your number one priority right away gives you momentum and an early victory that cannot be taken away no matter how chaotic the rest of your day. Get up earlier tomorrow and spend fifteen minutes working on your top priority in life. This is how you make big progress. This is the key to feeling great, productive, and successful. This is how you build momentum and improve your life. You will feel better about yourself and you will make big breakthroughs. It all starts with preparing the night before. You must have a plan in place to take action tomorrow morning. Do that tonight, win tomorrow morning, and you will own your days.
Taking these actions will converge in a breakthrough moment. It won't happen today. It probably won't happen tomorrow. But it will happen eventually, Stephen and I promise.