Have You Seen This Disappearing Parking Spot?!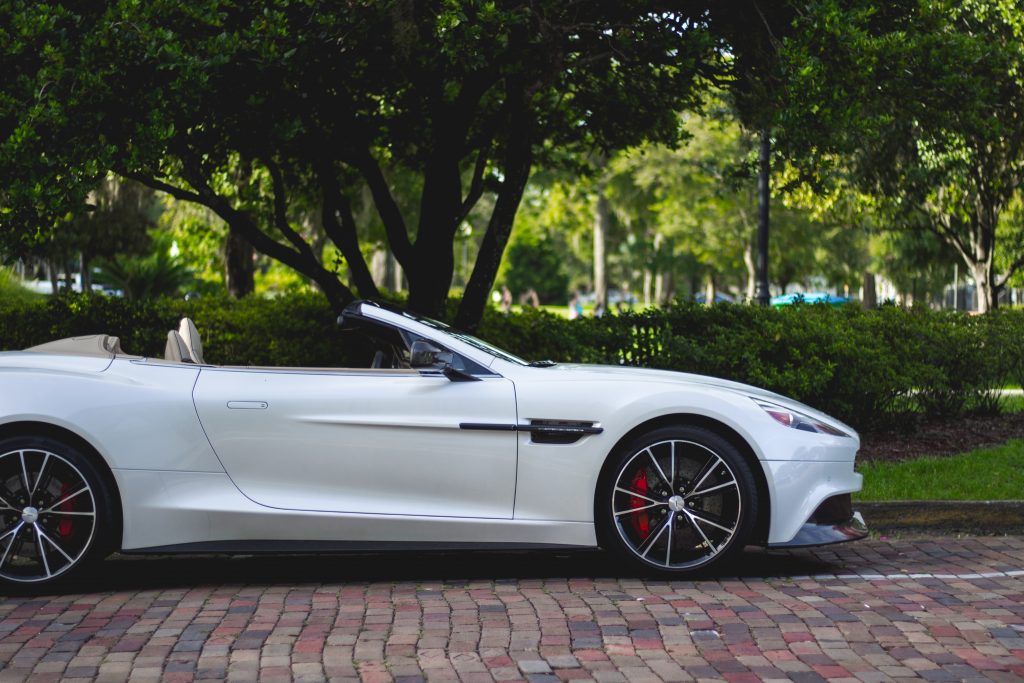 I was on Facebook yesterday and this video caught my eye.
The video, if you haven't seen it, is of a "disappearing parking spot."
It's a platform called a Car Dok that you drive your car onto and then push a button and the entire platform, which is on hydraulics, lowers underground and then a retractable roof closes over the top — hiding your car out of sight.
No doubt, it looks sweet.
BUT, notice the marketing…
"This parking spot disappears underground so no one can steal your car."
Who do you think is stealing cars in the neighborhoods that can afford Car Doks?
Is it Mr. and Mrs. Patterson's daughter who goes to private school and who feels like rebelling on weekends?
Or is it…
Jim, who made millions in the early dot-com boom and is having a mid-life crisis so he decides, "What the heck, I feel like jacking my neighbor's car today."
This is a lesson in emotional selling.
Intuitively, this makes no sense to highlight the one benefit that least affects the audience who can afford this product.
However, what do you think is more persuasive?
"This parking spot disappears underground so you save room in your driveway."
Or…
"This parking spot disappears underground so no one can steal your car."
Fear always trumps logic.
Trying to persuade someone using logical reasoning is almost always a bad idea — even when the person you're trying to persuade is wealthy and presumably smart.
All the intelligence in the world goes out the window when someone is engaged on an emotional level.
This is subtle and it's a hard concept for a lot of intellectuals to grasp. It's hard to grasp only because after the emotional reaction or decision is made, our brains start working double-time trying to rationalize the choice.
"Honey, I didn't order a Car Dok because I'm worried about Jim stealing the Bentley, I ordered it because now we don't have to add that addition to the garage and you can have more space for your garden."
Or,
"I store my Tesla in a Car Dok because I care about the environment. I also own a video surveillance system, which I check every night before I go to bed, but that's to keep my wife happy…"
The point is, this is good emotional marketing.
It might seem like it's bad marketing at first glance. Shouldn't you be matching the right offer with the right audience?
But the benefit that's highlighted here is the strongest for this offer and it's a benefit that translates over many social classes, which is why it doesn't surprise me that this video already has over 7,000 shares and 9,000 likes on Facebook.
Mind you, likes and shares on Facebook don't tell us if wealthy people are actually buying the car lifts, but it does help get more eyeballs, and hopefully, the right eyes on this offer.
If you've seen any good emotional marketing lately, drop me an email or leave a comment with a link.
Nick Papple
Managing Editor
Success Formula Daily
#NOWYOUKNOW
Why College Kids are So Emo 
From The New York Times
When I ask veteran college teachers and administrators to describe how college students have changed over the years, I often get an answer like this: "Today's students are more accomplished than past generations, but they are also more emotionally fragile."
That rings true to me. Today's students are amazing, but they bathe one another in oceans of affirmation and praise, as if buttressing one another against some insecurity. Whatever one thinks of the campus protests, the desire for trigger warnings and safe spaces does seem to emanate from a place of emotional fragility.
And if you hang around the middle aged, you hear a common story line to explain the rise of the orchid generation. Read more.
Did someone forward you this email? Get your own copy of Success Formula Daily sent straight to your inbox every weekday. Click here.
Check out what you missed in the last issue here.