Salmon Recipe: Easy, Delicious Salmon & Mango Salsa
A delicious grilled salmon recipe is always a great choice for a fat-burning meal. Salmon can be phenomenal when cooked right. First of all, make sure the salmon in ultra fresh — which should be easy this time of year.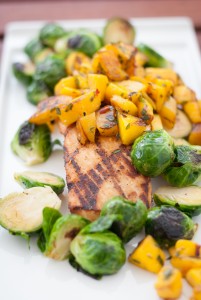 The goal is to grill the salmon just enough to cook it (until it's opaque and light pink) without overcooking it. You want it to be moist, tender, and flavorful.
When cut at its thickest part, the perfectly grilled salmon appears light pink throughout, with a center that is still moist and dark.
Follow my recipe, or create your own mango salsa using my 3-Step Formula.
Active time: 10 minutes | Cook time: 8 minutes | Yield: 4 servings

Ingredients:

•4, 8 oz. salmon filets
•2 mangos
•2 tbsps chopped red onion
•2 tbsps chopped, fresh tarragon
•1 tsp red pepper flakes
•Salt and pepper, to taste
Preparation:
1. Combine mango, onions, tarragon, and crushed red pepper flakes. Cover the salsa, and let chill one hour.
2. On a hot grill, place fish and grill 4 minutes, or until fish flakes easily when tested with a fork.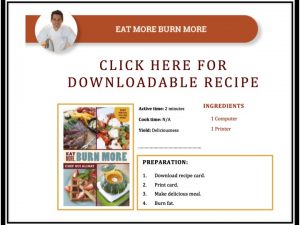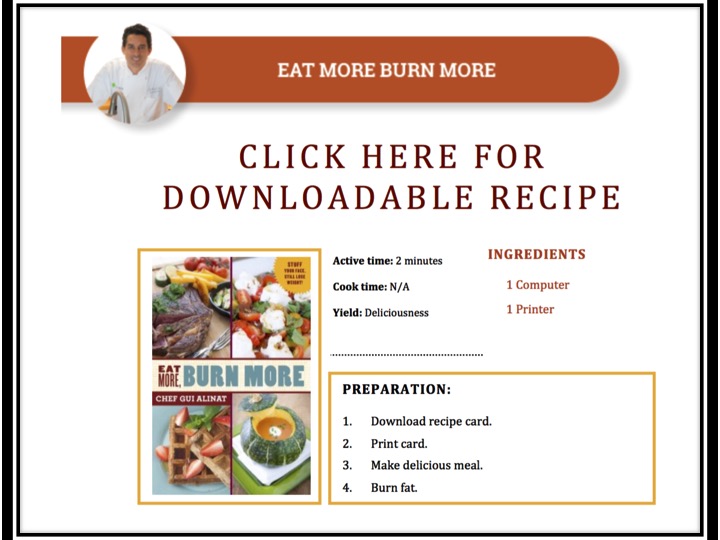 And it you want to serve this salmon recipe with Brussels sprouts like I did, here's a recipe you can follow.
To your fat-burning success