Plug Into Your Outlet and Recharge, ASAP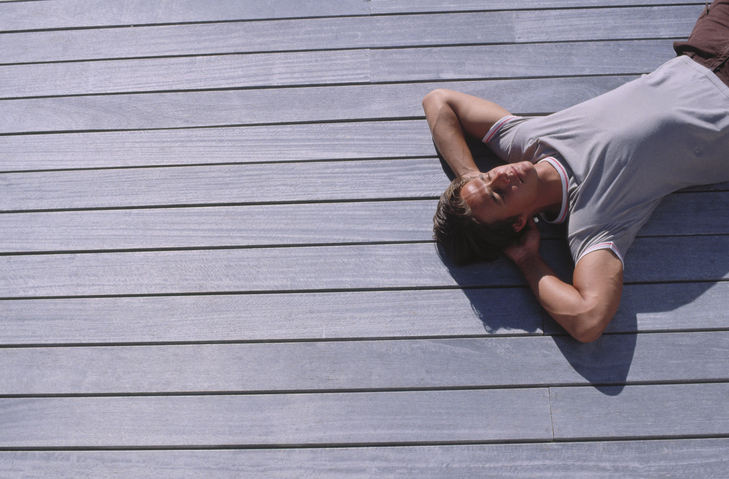 Instead of "hustling" until you're depleted, recharge and become more productive.
Clichés like "Hustle hard 24/7," and "Sleep is over-rated," sound good, but it's the direct path to burnout and lack of focus.
Imagine a flashlight with a dying, but rechargeable battery. Its dim light is almost worthless, yet you continue to use it. All it needs is an hour to recharge the battery and then it would shine brighter than ever.
Whether you're a stay-at-home mom, a busy executive, or an entrepreneur, we tend to treat ourselves like a flashlight. We "force" more and more work in order to achieve greatness. Yet, we don't step back to recharge ourselves so we can give our best.
The solution is simple: Enjoy an outlet away from your hustle and work.
Find something you can plug yourself into so you can recharge your "work batteries" and return rejuvenated; shining brighter than before. I promise you'll discover more energy and better focus.
The No. 1 obstacle when it comes to plugging into an outlet is "I don't have time." But, the question you need to ask yourself is, "If I were to recharge myself a couple times a week so I can work with twice as much focus and energy, would it be worth it?" Of course, it would be.
My outlet is playing basketball three days a week. It gives me the opportunity to turn off my brain and simply enjoy feeling young again while exercising my heart and lungs. The music isn't bad, either (my three-pointers create beautiful string music).
We're all wired differently and the way we all recharge will be different. Some people get recharged with some kind of physical activity, such as running, yoga, and biking, but if you're a social butterfly then dinner once a week with your friends is just what you need to recharge. There are also those who feel rejuvenated after reading a fiction book.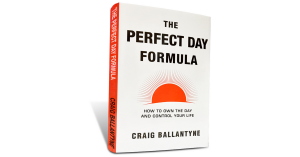 If that sounds like you, here's your FREE Copy of The Perfect Day Formula by Craig Ballantyne. The concept centers around how to own your days and create a wealth, healthy, successful life through strategic schedule and mindset changes. 
The idea is to find a hobby you enjoy where you can "turn off" your brain so it can recharge. Look at it as taking one step back so you can take two steps forward, even faster.
Start recharging with these three simple steps:
Step No. 1: Set aside a minimum of 30 minutes, at least 1-2 times a week to unplug and recharge.
Step No. 2: Ask yourself, "What do I enjoy doing?" Pencil this in as if it were a doctor's appointment. For example, I'm on the court Monday, Wednesday, and Friday mornings. No exceptions. It's part of my recharge plan.
Step No. 3: Note how much more productive you are and stick with the outlet. Recharge as often as necessary.
"Nourishing yourself in a way that helps you blossom in the direction you want to go is attainable, and you are worth
the effort." —Deborah Day